Details
Packing for a camping trip that's going to take you through the deserts of Africa, the mountains of South America or the captivating culture of the Ancient Silk Road is tough! How many pairs of trousers do you need? Are 3 t shirts really going to be enough? And will you really need a dress/nice shirt?!
When you travel with Oasis we provide you with a suggested packing list which covers the basic essentials – check it out by clicking on the 'before you go' tab on any of our trips and clicking on 'What To Take'!
But there will always be extras you want to squeeze in your bag. Here's a few suggestions for any extra room you might have.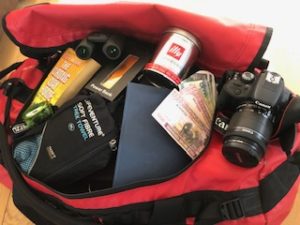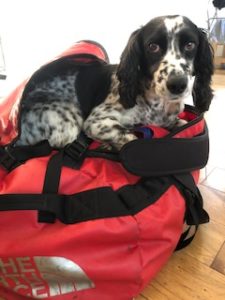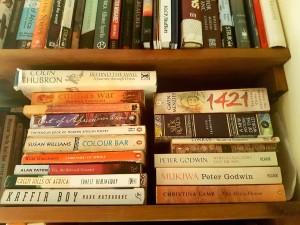 Something Personal to You
When I first started travelling many moons ago, the best advice I was given was to take something comforting, or something that makes you feel like the 'you at home'. It's different for everyone, but for me it was (bizarrely) face cream. I'm a tad obsessed with my night time routine and knowing that I could take a moment for myself, to sit and put the cream on my face before bed (even if 'bed' was a sleeping bag in the desert), helped me cope with being away from home for the first time. It will be different for everyone – sometimes it's a mascot, or a favourite top, or even photos of home. But don't underestimate the value of having something just for you when you need it. Just make sure it's small…and legal.
A Camera
I've met a few people over the years who haven't bothered bringing a camera, or who couldn't afford one before they began travelling. All of them regretted it. Sure, they managed to persuade their fellow travellers to take photos for them, and everyone shared their photos at the end of the trip so they created a collection then. But the photos weren't theirs. And of course there are times when you're on your own and you just see something that you want to capture. Yes, the mental picture you store in your memory is precious; but so is showing off to everyone at home when you get home about how close you were to that lion!
Enough Money
This is a REALLY important one! And it sounds obvious, but some people don't bring enough, and it really does suck when you can't do everything you want to. You already know you have to pay your local payment on Day 1 of your trip, and you've already paid for the trip before travelling. But have you gone through the optional activity list to see just how many things you'd like to do? Don't automatically assume you won't be up for horse riding or bungee jumping – it's amazing how peer pressure can change your mind on just about everything (in a good way)! When the whole group have decided to sign up for something, it's such a shame when people miss out only because they didn't think they'd fancy it when they were sitting at home with the list!
Pay attention to the suggested weekly budget as well – if you know you're going to enjoy at beer (or 3) most nights, may be give yourself a bit extra. I know we can all have fun without alcohol…but it helps! ?
A journal
Writing a diary isn't for everyone in their regular daily lives, but it's amazing how many people choose to keep a travel log of all their adventures. There are people who write essays every day, not wanting to forget a single moment, and there are others who keep it to one or two lines, simply documenting place names and activities. Some people start the trip writing every day, others decide it's a good idea to start half way through their trip! Whatever kind of traveller you are, it's worth thinking about packing something to write with and on.
A great book
We have a truck "library" on board, but it's always great to get more (recent) material! Even self-confessed "non-readers" can find themselves picking up a book to get them through some of the longer drive days, and your crew will love having access to a vast spectrum of reading material. I've read books I might otherwise never have heard of/chosen because people have brought something new and interesting. Travelling is always a great excuse to catch up on those books you've heard of recently, or always wanted to read. Make sure you pack them (and not just your kindle!)
Marmite
Love it or hate it, there's always someone who can't live without it! While a random jar can occasionally be found on some of our trucks in Africa, it's hard to find in South America and Central Asia, so if you love it, bring your own! I should mention Vegemite here too – the Aussie equivalent to marmite. This remains elusive on every continent apart from its own, so make sure you pack your own stash!
Decent tea bags/Good coffee
If you are a hot drink snob – and let's be honest, a lot of us are – and really can't function in the morning without your special brew, then make sure you reserve space in your pack! Twinings, Nescafe Gold…even percolators have found their way onto my trucks! You might be at the risk of offending your well meaning Tour Leader, who does her/his best to stock up the truck with essentials, but one has to remember that they are shopping on a budget and have to cater for a lot of people. They'll be cool (for a fee ? )
Binoculars
You might be thinking, really?! But these are a godsend when someone's pointed out a leopard from the side of the truck and you're straining your eyes trying to determine cat from shrub. Binos aren't just for the bird geeks (I am one so I can say that); they allow you to really get up close and personal with the wildlife, all the while remaining safe in your vehicle – you will be asked to lend your "extra-eyes" to most of your fellow passengers. Think up a good trade in advance!
External Power Source
Even if you think you're getting away from all the trappings of technology, you'll soon realise that leads and chargers take up way space than they should! There's a gadget for everything, and some people bring them all. Do yourself a favour and save queuing for charging ports; bring a power bar that you can plug into and charge your phone/camera/ipad with – it's a game changer! Just remember that most airlines now ask you to pack battery packs in your carry on – you might find yourself being called out of your gate and questioned if you try to leave it in your main bag. Maybe, I wouldn't know, this is just hypothetical, obviously….
A proper towel
Mircofibre, quick drying towels are all the rage at outdoor stores. They come in fun colours and various sizes for your convenience. They do what they say: pack small and dry quickly. But they also smell after prolonged use, and they don't actually dry you! If you want to bring one item of luxury, make it this. The feeling of a real towel against your skin after yet another cold shower is truly wonderful. Truly, yes, it will feel that good – you won't believe how your priorities will shift…