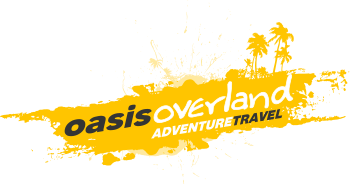 We are sorry to confirm that Oasis Overland Limited has ceased trading and the Directors are taking steps to place the Company into liquidation.  If you have booked a holiday with Oasis Overland Limited we regret that all bookings will be cancelled.
If you paid for your booking by credit or debit card, you can begin a claim immediately with your credit card company or your debit card issuing bank under either section 75 of the Consumer Credit Act 1974 or via the chargeback scheme. There will be letters to support this claim on the ABTOT website shortly.  Please note you will be required to seek a refund from your card provider or bank before you can submit a claim under ABTOT.
If your paid for your booking by cash, BACS, IBAN or cheque you will need to submit a claim via ABTOT and information on how to make a claim will be updated on the ABTOT website at https://www.abtot.com/category/member-failures/
On Behalf of the UK and Overseas Team at Oasis Overland
The coronavirus pandemic has had a devastating impact on the whole of the travel industry. During this challenging time Oasis Overland have been unable to operate any trips and have had to make some very tough decisions, including redundancies of loyal, long serving staff and cutting costs where ever possible. After 11 months, our resources severely depleted, with no income and the future looking very bleak particularly after recent UK Government advice and the prospect of not being able to "overland" through Africa, South America or Asia for many months we have made the decision to cease trading.
Our thoughts are very much with our loyal ground crew around the World, many of whom will struggle to find work in this current pandemic. Our thoughts and appreciation also go to our many hundreds of travellers. Thank you to those who were patient and agreed to transfer trips to future dates. We are sorry that we could not ultimately deliver your trips which your patience and understanding deserved.
We would also like to thank and show our appreciation for our many local partners in Africa, Asia and South America with whom we have built strong relationships and indeed friendships over many years. Since we operated our first overland trip in April 1998 from Istanbul to Cairo the successful relationships, we have built with so many small businesses and families around the world has been the bedrock on which our success often relied over the past 23 years.
No one could have predicted that in February 2021, most countries in the world would be in further various stages of lockdowns with many millions of people losing their lives and loved ones. It is now looking quite possible that long haul travel for leisure purposes may not happen until autumn 2021 or even into 2022. Although the toughest decision of our lives, the decision to close the business was taken in the best interests of everyone concerned. I would like to thank our many 1000's of past travellers, suppliers and staff for their support over the years and our fervent hope is that you all get to enjoy and benefit from safe and unfettered adventure travel in the future.
Best wishes, the Team at Oasis Overland.