Details
This year Zimbabwe celebrates 40 years of Independence, since Southern Rhodesia became a country relegated to colonial history. Oasis established a love affair with this beautiful country when we first started running trips through Africa in 1998, and it's a relationship that has remained firm ever since. We wanted to share our favourite things about Zimbabwe with you, and why it's got a close place in our hearts.
1- The People
Zimbabweans are famous for their kindness, their gentleness and their warm hospitality - not to mention their smiles! They've had a rough ride over the years, but everyone we've met has always welcomed us into their country and helped us along the way.
2 - Victoria Falls
One of the Seven Natural Wonders of the World, these waterfalls are an incredible sight to behold. Known locally as Mosi-o-Tunya "The smoke that thunders", the mist generated by the falls can be seen from kilometres away. Named by Livingstone on his travels through Africa, it continues to be a major draw-card for many tourists, as well it should.
3 - Great Zimbabwe
Dating back to the 11th century, the ancient capital of the Kingdom of Zimbabwe has been recognised by UNESCO, and is rumoured to be Queen of Sheba's capital. Steeped in myths and legends, it's an incredible monument to visit, and with stone walls still standing, is a testament to how skilled those masons were!
4 - National Parks
Many of Zimbabwe's national parks fly under the radar and aren't considered to be in the same league as the Serengeti or Kruger. We beg to differ. You can see the 'Big 5' travelling this country, the parks showcase the best of the country's diverse landscapes, and the best bet is, you often have them to yourself!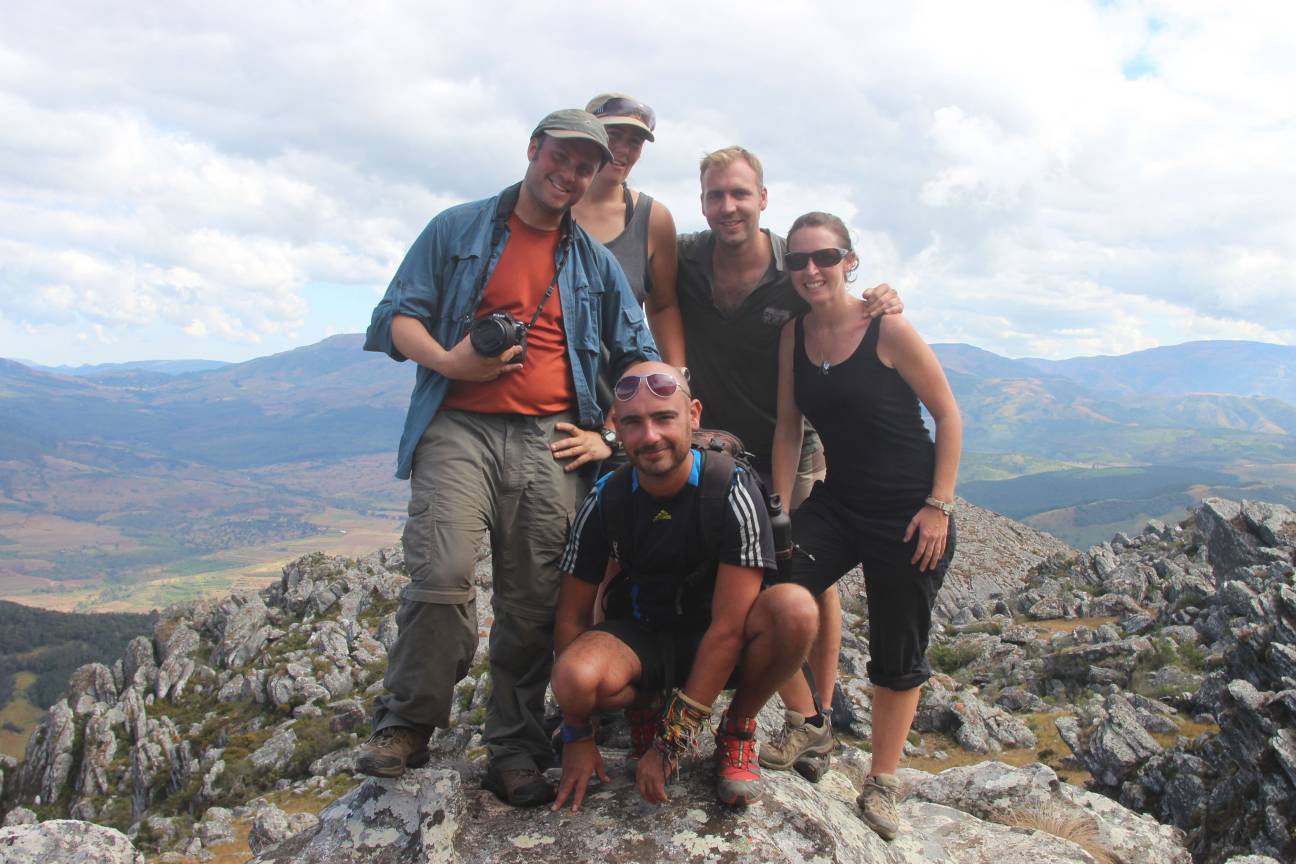 5 - Wildlife
As well as the sought-after Big 5 (Lion, Leopard, Buffalo, Rhino and Elephant), Zimbabwe boasts packs of Wild Dog, Cheetah, various Antelope, Giraffe and Zebra, as well as incredible birdlife - the safari experience here is amazing.  
6 - Matobo Hills
This National Park deserves its own mention, because the Matobo Hills are something else! Some people choose to visit for Cecil Rhodes' grave and check out the ancient rock art; others to trek the amazing White Rhino population in the park. But everyone is wowed by the large granite boulders that balance over, under and alongside each other to form some astounding rock formations. A must visit!
                                            
7 - Activity Central
Zimbabwe boasts some of the best adventure thrills worldwide. You can whitewater raft the Zambezi River, bungee jump, zipline, take a helicopter ride over the falls, or hike or mountain bike through Chimanimani National Park. And we've already mentioned trekking with Rhinos in Matobo...!
For adventures travelling to Zimbabwe, check out the following trips:
Apes & Lakes (53 Days) Nairobi to Victoria Falls
Savanna Dawn (34 Days) Nairobi to Victoria Falls
Deltas & Dunes (34 Days) Harare to Cape Town
Coast to Coast (56 Days) Nairobi to Cape Town
Happy Travels! :)