Rio de Janeiro - Carnival
Carnival in Rio de Janeiro is one of the world's great parties - for a whole week the city celebrates with street parties, samba parades and live music seemingly everywhere you look.


You can be part of it with Oasis Overland! 
Hotel & Sambadrome Carnival Packages
Our overland truck trips coincide with Carnival so you can finish your trip in time to take part, or, get there early to party in Rio before your Oasis trip starts! 


We offer a week-long Carnival package. This includes seven nights in air-conditioned shared rooms (2-3 people) with other Oasis travellers. We are happy to accommodate couples and friends travelling together and offer rooms accordingly, subject to availability. Each room is en-suite with safety deposit boxes and includes breakfast. We also include Sambadrome tickets for the middle Sunday in Sector 12 or 13, where the floats finish their parade and the party goes on all night! Our hotel is located in the Catete district of Rio, ideally situated right next to the Metro with regular links to Copacabana and Ipanema and a short taxi ride to Sugar Loaf or Corcovado (for Christ the Redeemer).
Throughout Carnival week an Oasis Representative will be on hand at our base hotel in Catete to help organise your activities, going to the Sambadrome and offer any other support to make sure you get the most out of your time in Rio.
Carnival seven nights accommodation/Sambadrome package: £495
Sambadrome ticket only (collect from the Oasis rep in Rio): £55

To add either of these options to your trip, simply select it as an Add On when booking and we will do the rest!

While in Rio we can arrange extra activities and excursions, organised by Luiz, our local contact in Rio. You can let us know what you'd like to do before you travel, or decide on the day. No need to pay us, just let us know which you want to do and pay in Rio!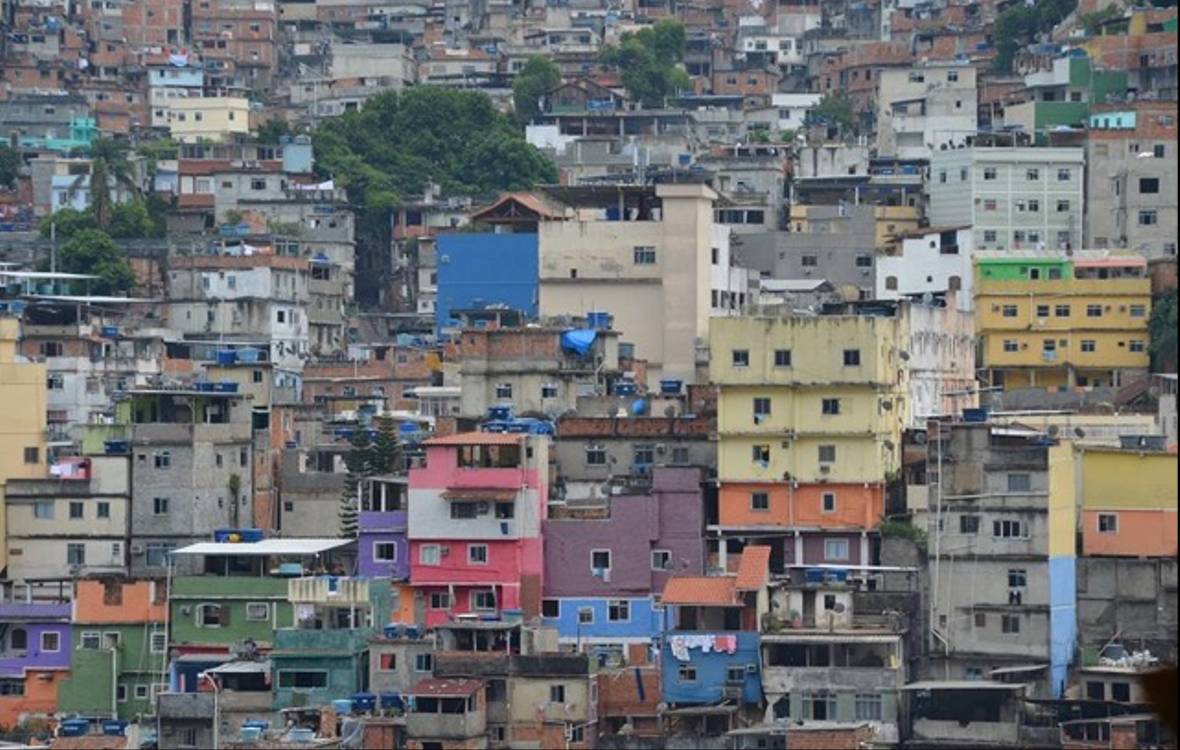 Favela Rocinha Tour
Experience what life in the Favelas is really like. Travel to the top of the Rocinha Favela on the back of a motorbike, then enter the favela and descend by foot through the small maze-like streets down the mountainside. Along the way visit the studio of a local artist and a childcare centre. The guide will also explain a little about the way of life for the people living in the favelas. This is a unique opportunity to experience the vibrant spirit of the Favela.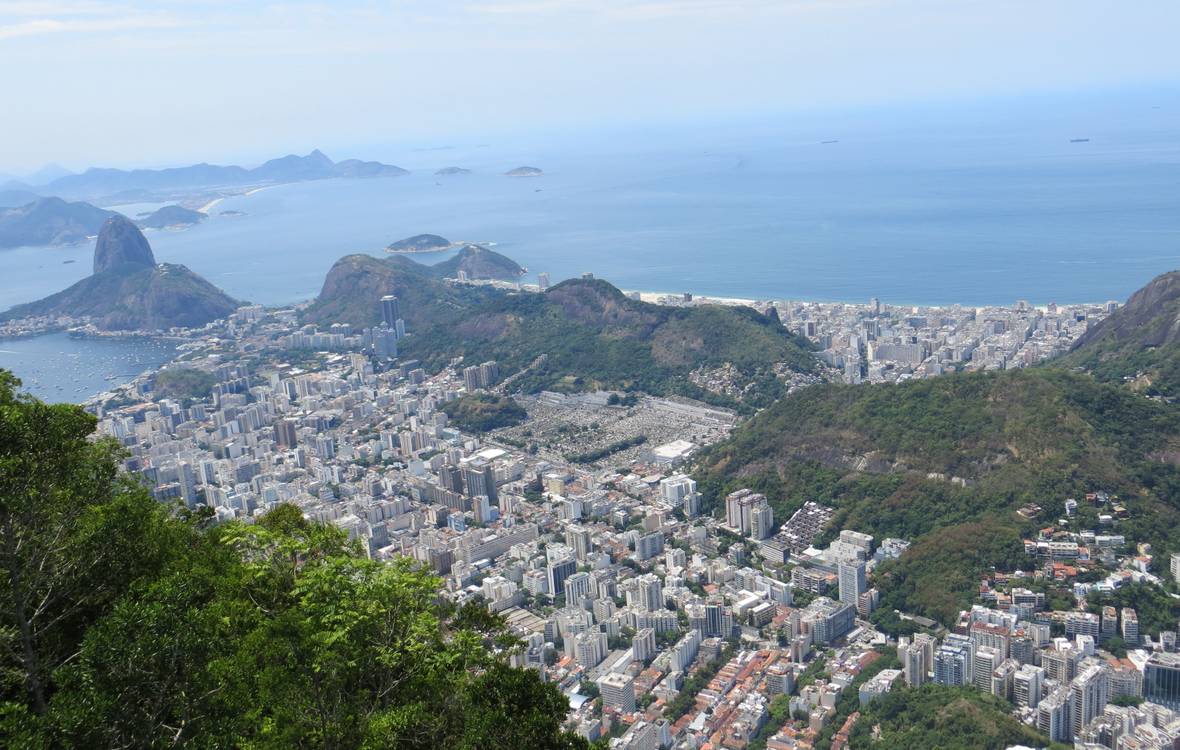 Helicopter Flight
Leave from Jacarepaguá airport, going all the way to Sugar Loaf Mountain passing through beaches of Barra, São Conrado, Leblon, Ipanema and Copacabana then around Christ Redeemer and return to Jacarepaguá airport.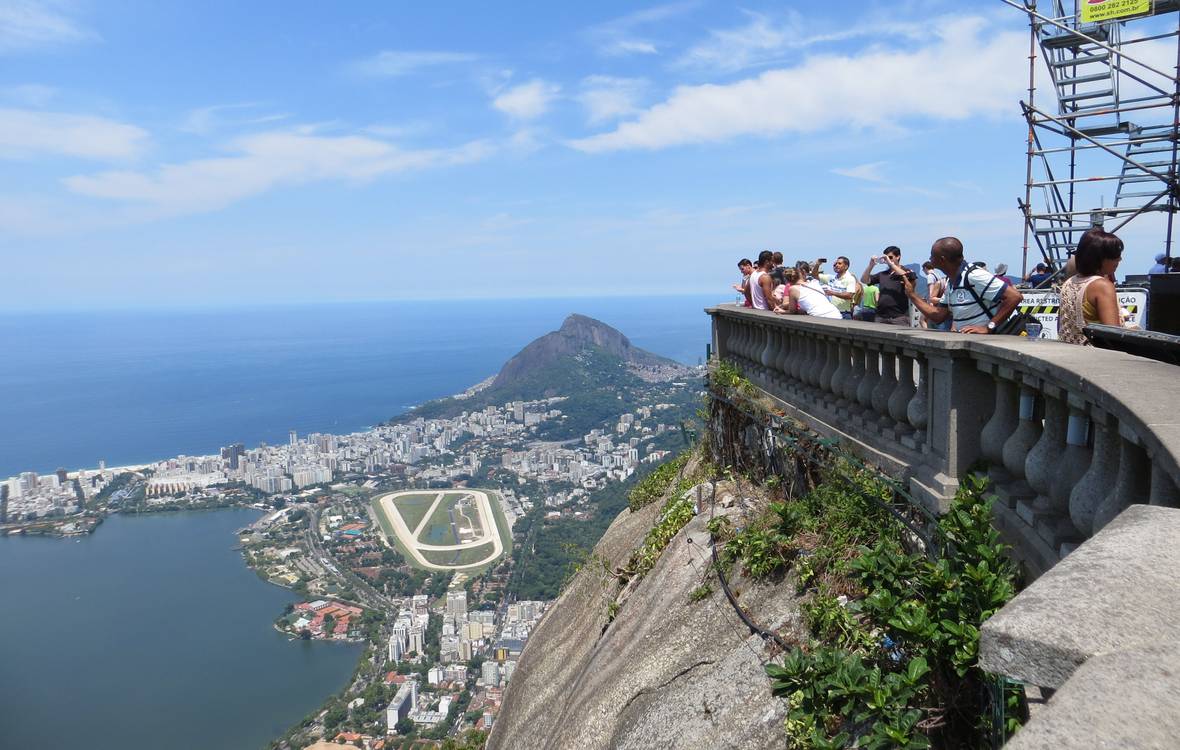 City Tour
A guided tour of this amazing city – take in the iconic Cristo Redentor and the amazing view of Rio from the top of Corcovado, the bohemian district of Santa Teresa, Rio's unique Cathedral and Lapa, home of samba. Then jump on the cable car up Sugar Loaf mountain (ticket included). Duration approx. 5 hours.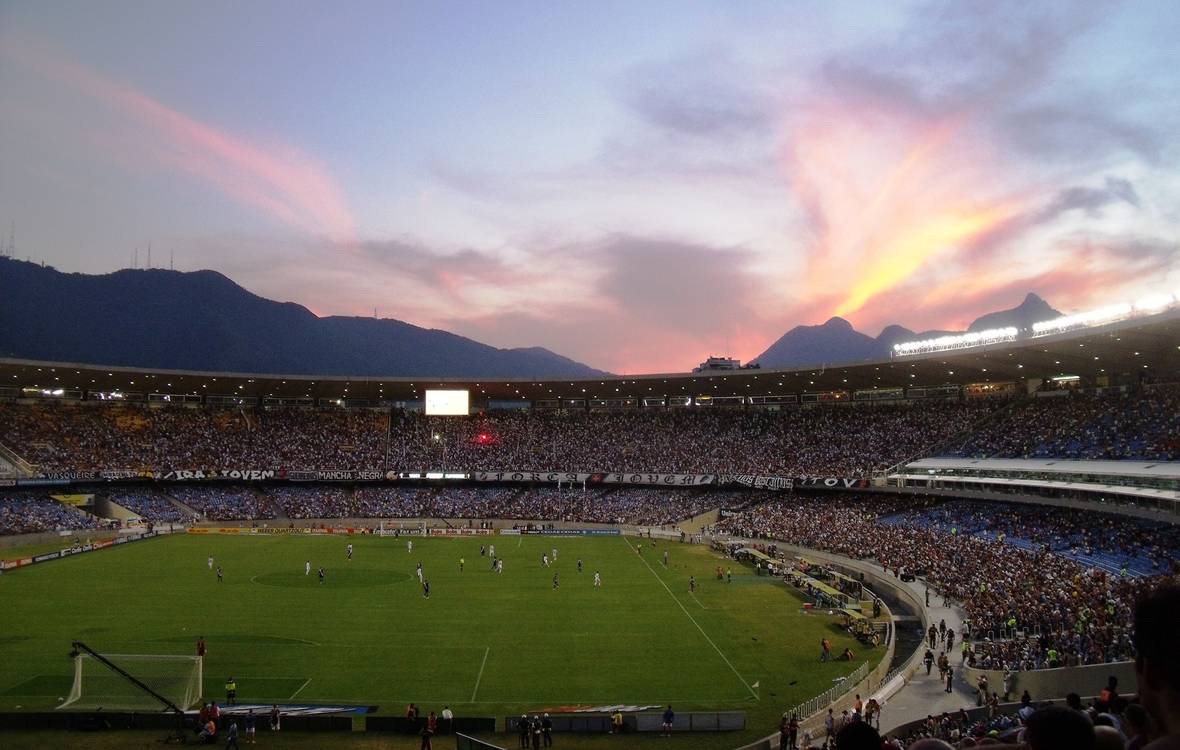 Football Match
If possible, we will offer the chance to experience a football match at the iconic Maracana Stadium or one of Rio's many other venues. Football is a South American institution – even if you do not like the game just soaking up the atmosphere and seeing the passionate Latin American support is an experience in itself.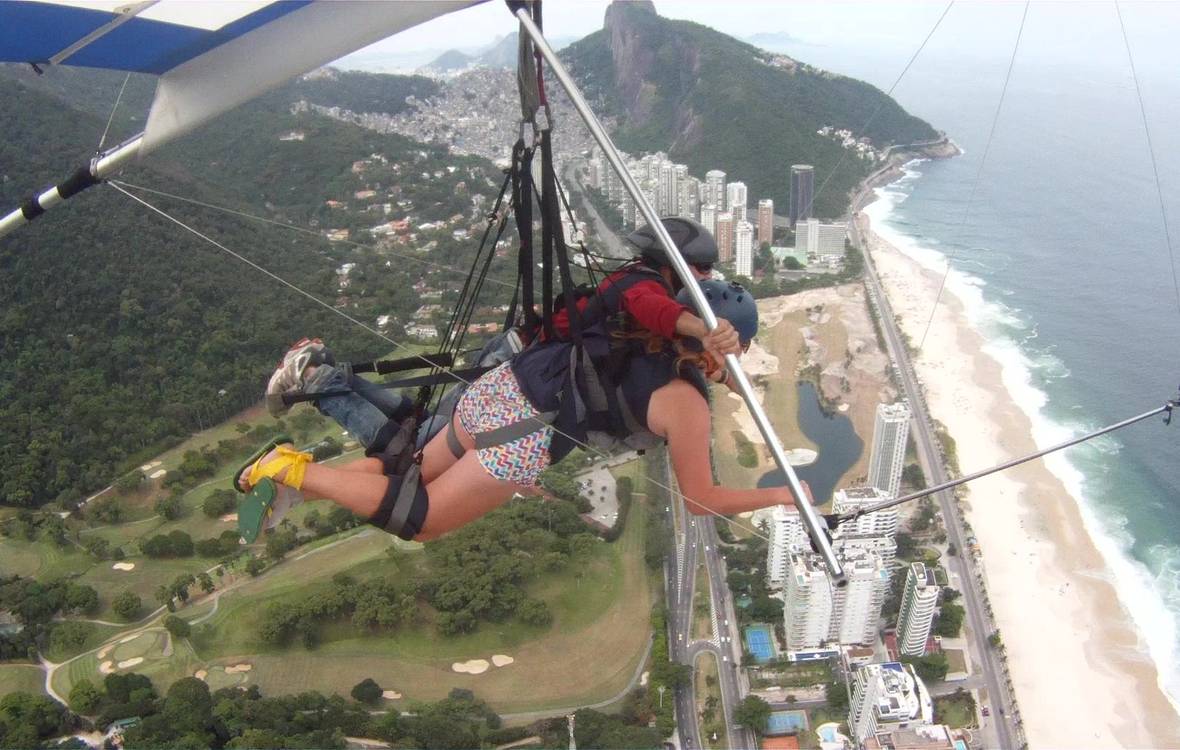 Hang Gliding
Soar above Rio enjoying spectacular views and land on the beach!  You are collected from the hotel and transported to 'Podera Bonita' where you take the flight. The flight duration is approximately between 10 and 15 min, enjoying the wonderful views of the beaches and mountains as well as experiencing the crazy feeling of being a bird! You then get a DVD of your flight and are transferred back to the hotel. Total trip duration approx. 3-5 hours. This activity is completely weather dependant and has a weight limit of 90kg enforced.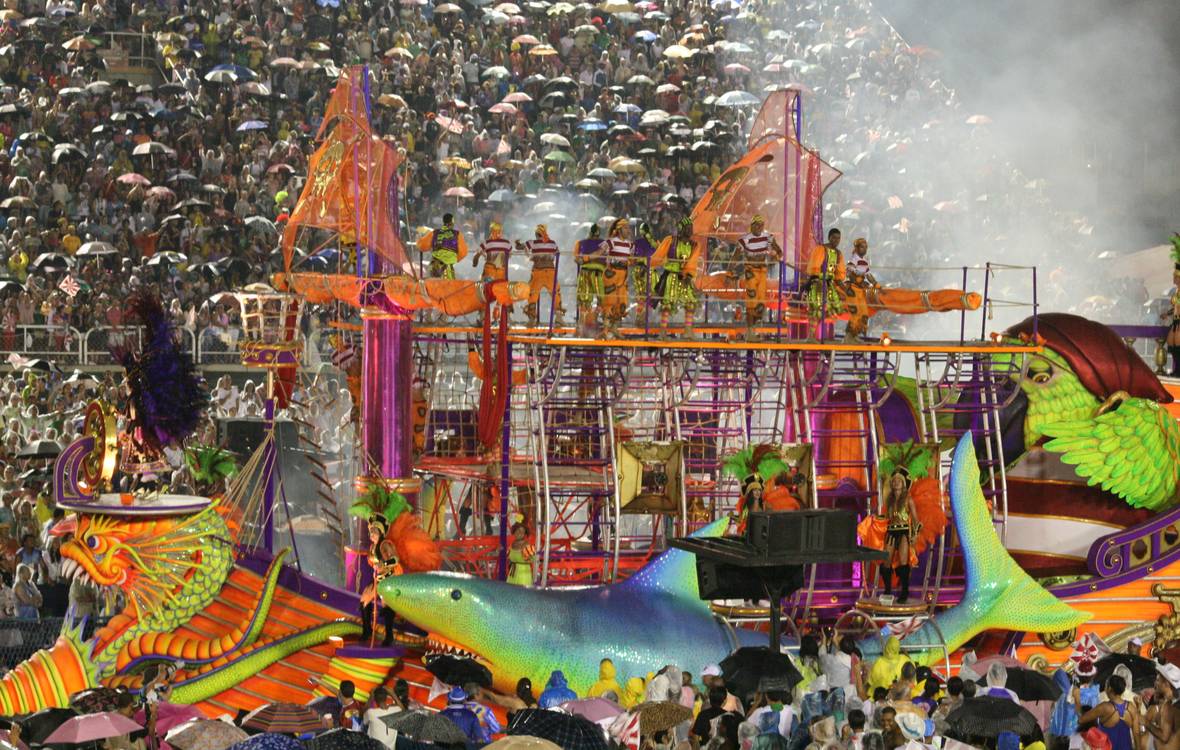 Sambadrone Ticket
Sambadrome tickets for the middle Sunday in Sector 12 or 13, where the floats finish their parade and the party goes all night!
For more information on any of these trips, Rio Carnival or anything else on South America, please contact Oasis Overland office at 
southamerica@oasisoverland.co.uk
, or give us a call at +44 (0)203 725 8924.  If you have any specific requirements or your dates do not fit, do get in touch as we are pretty flexible on what we can offer and always happy to help.
THE FOLLOWING OVERLAND TRIPS COINCIDE WITH RIO CARNIVAL