Details
I have just returned from the most amazing visit to Zimbabwe.  I had not been back to Zimbabwe for almost 10 years, where I originally first travelled as a passenger on an Oasis Overland 23 week Trans Africa trip from UK to Cape Town and although this visit was only for 10 days I was so excited to return as I absolutely loved it the first time around.
I was not disappointed on my return visit either, it was fantastic to be back in Africa, Zimbabwe in particular and I really should have not left it so long.  The local people in Zimbabwe are some of the warmest, friendliest and happiest people I have met and no matter where we went we were always met with a smile and a willingness to help us out.
One of the highlights of our visit was Victoria Falls and on this visit I went on a helicopter flight (the flight of angels) over the falls and the views were spectacular.  It was amazing seeing the falls from this angle as you get to really appreciate the magnificence of them from the air. We even spotted herds of elephant and a 'tower' (apparently the correct term for a group/herd) of giraffes on our flight to the falls.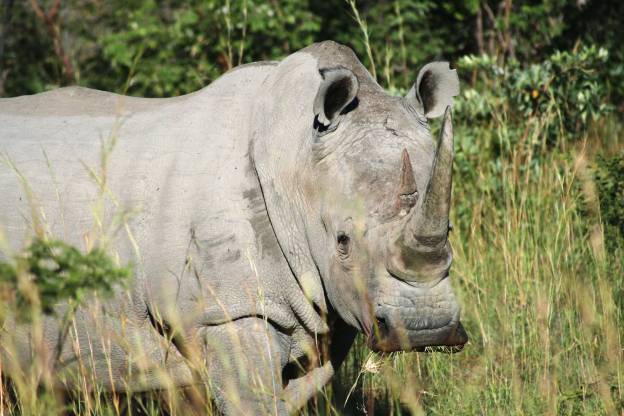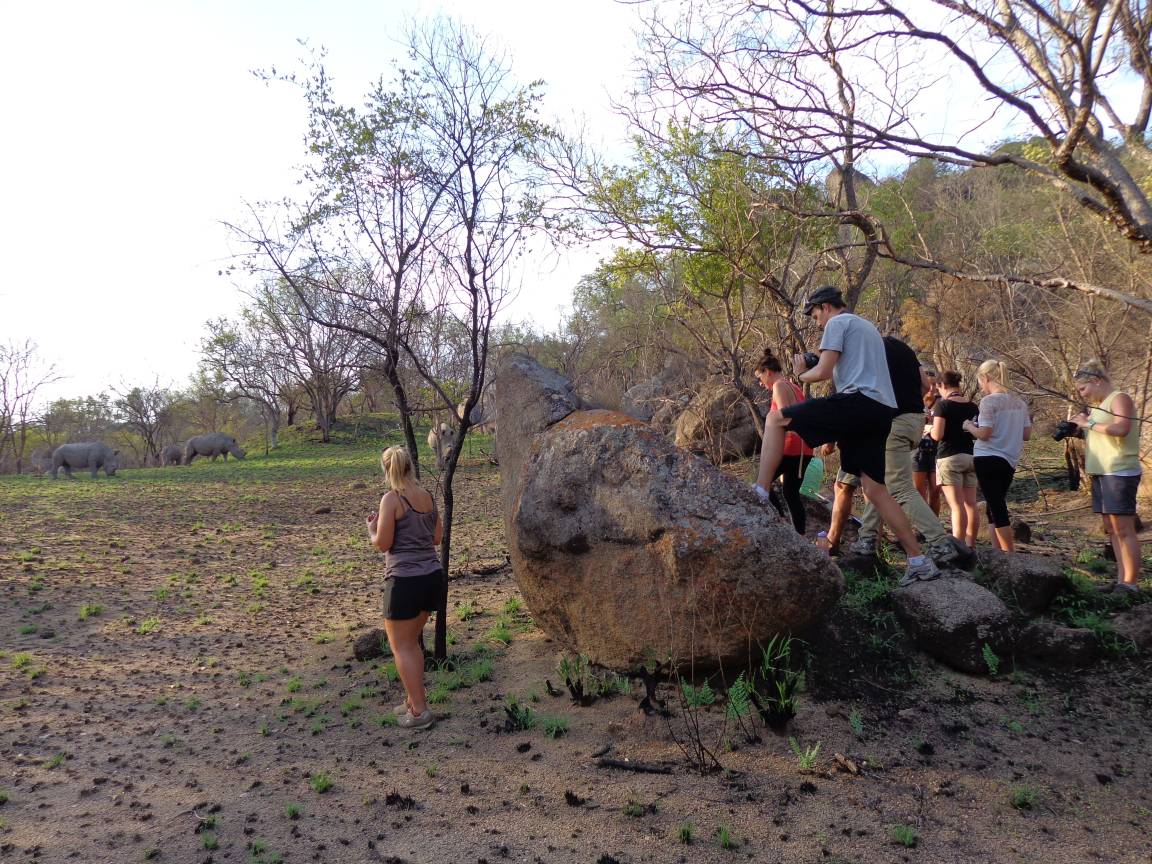 Another highlight was a day trip to Matobo National Park on the outskirts of Bulawayo. Our guide Andy (who was fantastic and so passionate and knowledgeable about what he does) from Black Rhino Safaris, could look at a dusty track, (which was how it appeared to me) and describe in detail which animals had passed through, when they had been there, if they'd had young with them etc etc.  Crocodile Dundee eat your heart out!  I had also not realised that the Rhino had become so endangered and what a massive problem poaching had become – not just for Zimbabwe but for the whole of Southern Africa in trying to keep these wonderful animals safe and protected.  We trekked most of the day (by vehicle and on foot) trying to find these elusive animals, but unfortunately for us we found lots of rhino tracks, but sadly we didn't manage to spot any, but on the plus side we did see giraffe, hippos and crocodiles and learnt so much along the way about a variety of other wildlife as well.  Thank you so much Andy, the whole experience was amazing.
I loved my return to Africa and I promise I won't leave it so long before returning!
You can visit Zimbabwe on quite a few of our trips, but here is just one to have a look at. If you would like any futher information on any of our Africa trips, please justThis email address is being protected from spambots. You need JavaScript enabled to view it.