Supporting the Locals - Our Economic Policy
Our aim is to put as much back into the local communities that we visit as possible.
We only use local operators, guides (when relevant) and accommodation providers in the countries we visit. We purchase all our food supplies locally (unless in very remote areas where food supplies are limited if not unavailable). We also have our vehicles maintained and repaired locally and try to equip them with locally made goods. For example, the tents we use on our trips are made and purchased in South Africa. In Peru and Zimbabwe, we use particular locally run workshops and their mechanics to help regularly service and maintain our vehicles. We encourage our travellers to use small locally run restaurants and street food sellers and to buy their souvenirs from small, often, co-operatively run providers for example craft markets in Zimbabwe and Malawi - where local artists sell direct.
Our Small Group Adventures are run entirely on local transport - thereby supporting local transport providers and rail provision. All the hotels we use on these trips are small and locally run - in fact the majority are family run. We do not use international chains.
We use so many local operators in the countries we visit that we cannot mention them all but we thought we would like to tell you about a couple and our relationship with them. 
Egypt - One of the highlights of many travellers trip to Egypt is sailing down the Nile on a felucca. The feluccas are owned and sailed by Ahmed Fauzi and his extended family - we have been supporting their tiny felucca business from its start when they had only one felucca and no regular business-just one-off trips from tourists they picked up on the Aswan Corniche. We too met them on the Corniche and were so impressed by the service they provided that we have been working with them ever since. They have grown with us and have recently managed to expand to 3 small sail boats which completely supports their large extended village family.
In Quito, Ecuador we have been working with the Atahualpa Language school for many years now. Oasis crew and many of our travellers go before their trips start to learn Spanish and experience life staying with a local family. Courses are tailor - made and half the day is spent in lessons and the rest in cultural activities. Most of our crew and travellers stay with Martha and her family and we always get really positive feedback.
Atahualpa Spanish Language School - Ecuador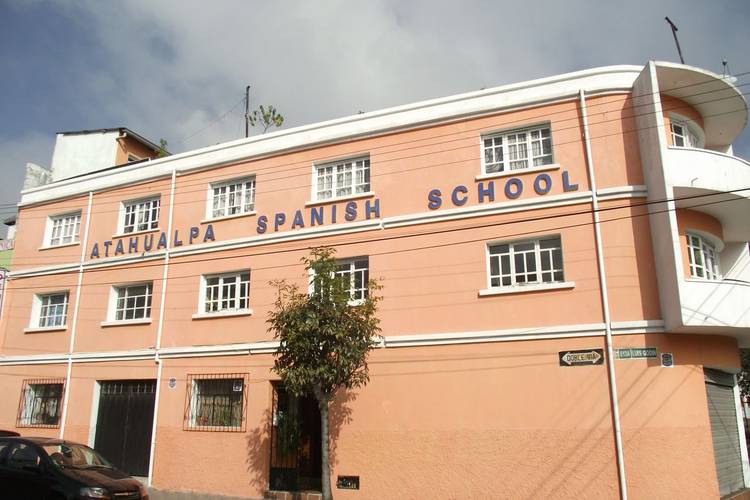 Achmed Fausi, our Captain on the Felucca - Egypt
Jansen, our Guide through Chauchilla Cemetery - Peru