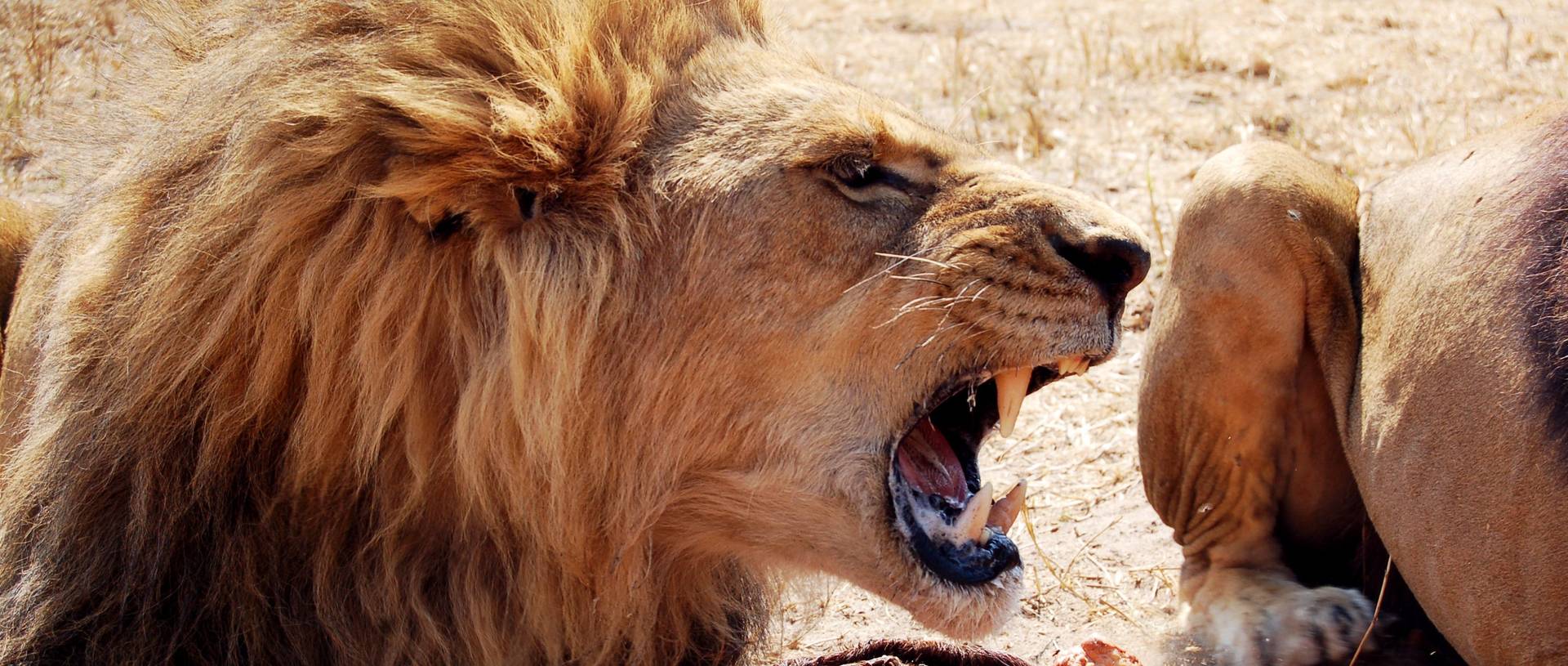 MAASAI MARA - Pre-Trip Safari
Overview
Maasai Mara
Countries Visited:

Kenya
The Maasai Mara National Park is the safari destination that made Kenya the tourist destination it is today. It is home to Kenya's greatest concentration of game, and offers you the chance of seeing the famous Big Five: Lion, Leopard, Rhino, Buffalo and Elephant, as well as up to 450 species of bird. The sprawling plains enable clear sightings of giraffe, zebra and the multitude of antelope species that graze on the land, and camping in and around the park offers incredible orange tinted sunsets usually only visible in films. The park is also home to the colourful Maasai tribe, a beautiful and proud people who maintain their strong ties with their African earth, and communities still exist within the dispersal area of the reserve. Game viewing in the park is excellent all year round, and the well known wildebeest migration that takes place annually is yet another draw card enticing you to experience this fantastic park.
This add on is designed to be added to the start of our trips which start in Nairobi and head straight south to Tanzania and the Serengeti. You will join travellers already on the truck who started 2 weeks earlier and have already travelled to Uganda and Rwanda and who are visiting the Masai Mara before returning to Nairobi. 
Highlights
2 Game Drives in the Maasai Mara searching for wildlife including cheetah, leopard, lion, wildebeest, giraffe, elephant, hippos and zebra
Appreciate the enormity of the grassy plains and rolling hills of the vast savannah wilderness
Listening to the sounds of Kenyan wildlife at night
Includes
1 night accommodation in Wildebeest Eco Camp in a dorm room
2 nights camping in the Maasai Mara 
1 night camping in Wildebeest Eco Camp
Transport by special open-top safari vehicle with guaranteed window seat (2 game drives)
Services of an English-speaking driver/tour guide and cook
All campsite fees and 1-day national park fees
All camping equipment including use of our three-person tents (each tent shared by 2 people), stools, but not camping mats or sleeping bags
Three meals a day while on safari whether vegetarian or non-vegetarian prepared by our safari cook
Excludes
Visas
Cultural visits to local villages (can be arranged on request)
Balloon safari at Maasai Mara (can be arranged on request)
Flights
Airport Taxes & Transfers
Travel Insurance
Sleeping bags
Drinks
Tips
Trip Itinerary
You can plan to arrive in Nairobi today. Accommodation is included at the Wildebeest Camp in a dorm room. This can be upgraded at the time of booking if you wish:
- To a Single Garden Tent - £15 p/p
- To a Double Garden Tent - £10 p/p
- To a Single Cottage Room - £40 p/p
- To a Double Cottage Room - £20 p/p
An arrival airport transfer can also be added if you wish. 
Days 2
To the Maasai Mara.
We will pick you up from Wildebeest camp at around 10.00am in a safari vehicle and drive down the escarpment via the floor of the Great Rift Valley to join the truck and the rest of the group (normally at Narok). They will have started in Nairobi 2 weeks earlier, and have travelled to Uganda and Rwanda already before returning to Kenya.
After meeting the group, you will continue in safari vehicles to the Masai Mara, check into the camp, and settle in. 
The Mara reserve is 1510 sq km of incredible wide-open landscapes and fertile woodland following the looping meanders of the Mara and Talek rivers. The sprawling plains enable clear sightings of giraffe, zebra and the multitude of antelope species that graze on the land, and camping in and around the park offers incredible orange tinted sunsets and you will definitely want to capture this moment while sipping on a sundowner back at our campsite.
Days 3
Maasai Mara Game Drives
Today we enjoy an early morning game safaris into the park before returning to the camp for brunch. After a break during the heat of the middle of the day, we head out again in the afternoon for another safari, looking for animals that we didn't see this morning.
Days 4
Masai Mara to Nairobi
This morning you have the option of taking an additional safari into the park (budget for extra US$80 park fee). We will then depart camp and drive through the northern part of the reserve viewing game as we proceed to the main Narok road where we stop to give you a chance to buy souvenirs, or just to have a cup of tea. We then return to Nairobi by late afternoon. Your accommodation is included tonight, staying in the truck tents at the Wildebeest camp. Day 1 of your main trip then starts tomorrow morning. 
Please Note: This trip is run in conjunction with Oasis Overland and our local operator in Kenya. It is a supplementary activity organized on your behalf, but not operated by Oasis Overland or its crew/vehicles.
Our Maasai Mara trip operator is a proud member of Eco-Tourism Kenya (Promoting Responsible and Sustainable Tourism), East African Wildlife Society, KATO and ASTA.
Days 5
Nairobi. Start main trip
This morning is Day 1 of your main trip. Breakfast is included at the truck. 
Essential Information
JOINING INSTRUCTIONS:
Your first night's accommodation in Nairobi is included at the Wildebeest Eco Camp, staying a dorm room. Check in time is from 3pm onwards.
Wildebeest Eco Camp is conveniently located in beautiful Langata where it is possible to enjoy the best of both worlds - being close to major tourist attractions, Nairobi National Park and Galleria Shopping centre with good transport links to the city. The camp has large grounds, swimming pool, restaurant, bar, t.v. room, communal fire pit, WiFi and curio shop.
You will be picked up from the camp at 06.00am on Day 2. Please be ready, checked out, and with your luggage at the camp reception for 6am prompt. However, please allow a little time for Nairobi traffic if the vehicle and guide are not there bang on time. You will be staying here again in 2 days time, so if you would like to leave some of your luggage here, please speak to the camp reception to discuss this. 
Upgrades to the dorm room accommodation are available as shown below.
All prices listed are for 2023 dates and subject to availability. Prices for 2024 may increase and will be provided on request. 
| | | |
| --- | --- | --- |
| Room Type | Price | Description |
| To a Single Garden Tent | £15 | Per Tent (for 1 person), shared facilities |
| To a Single Cottage Room, en-suite | £40 | Per Room (for 1 person |
| To a Double Garden Tent | £10 | Per Tent (for 2 people), shared facilities |
| To a Double Cottage Room, en-suite   | £20   | Per Room (for 2 people) |
PRE-TRIP ACCOMMODATION AND AIRPORT TRANSFERS:
You can additional pre-book accommodation and airport transfers through us. Please check the main trip notes for full details.
Your passport must be valid for at least 6 months AFTER your trip finishes. This is a general requirement for all of the countries we travel to on our trips.
If you have dual nationality you can only use one passport for the entire trip. It is your responsibility to ensure you have all the relevant visas you require.
The information below is to be used only as a guide and may change without prior notice. It is advisable to contact the relevant embassy in plenty of time before the trip departs to check the current visa requirements. It is your responsibility to ensure you have all the relevant visas you require.
Visas must be paid for in USD cash ONLY.
For more information on other nationalities & visas checkout www.projectvisa.com
Kenya
Passport Holders from UK, Ireland, Australia, New Zealand, USA, Canada and most EU countries will require an e-visa to enter Kenya which must be obtained in advance of travel. 
Passport Holders from other countries, will need to check the current visa requirements with the relevant consulate, and whether you need to obtain the visa in advance.
East African Visa - (relevant to Grand Adventurer, Apes & Lakes, Gorillas & Gameparks, Nairobi to Kigali and the Nile Trans (Nairobi to Cairo 9 weeks)) - This covers you for entry into Kenya, Uganda and Rwanda and is obtained as an e-visa in advance of travel. You can apply via any of the three country websites, though the Kenya authorities and government visa website seem to provide the most efficient and quickest process. Once you leave the three countries your visa will expire, so if your itinerary will for example be re-entering Kenya again later please be aware that you may have to apply for and pay for a 2nd Kenyan visa in enough time before you are due to enter the country. .
Kenyan Visa - (relevant to Coast to Coast, Savanna Dawn and Gameparks & Zanzibar trips) - Kenya has introduced electronic visa applications. Travellers need to apply via  https://evisa.go.ke/evisa.html. This can take up to 7 days so ensure you plan in advance. You will need to print a copy of your visa to present to immigration at your point of entry into Kenya. You may be denied boarding of your flight to Kenya, or denied entry to Kenya if you do not have your printed copy of your e-visa with you.
If you are travelling on the Trans Africa or Nile Trans expeditions you will apply for the East Africa visa online while on the trip. Your tour leader will liaise with you about this.
It is possible that you may require some vaccinations for your trip, depending on the areas that you are visiting. As we are not medically trained, we are unable to give detailed advice on vaccination requirements, so please use the information below as a guide only. We have worked closely with Nomad Travel Clinics for many years and they offer Oasis travellers a 10% discount on vaccinations, anti- malarial drugs, first aid items, clothing and equipment, just enter discount code OASIS1000 at Nomad Travel. Alternatively you can check out the fit for travel website for more travel health information or consult a reputable travel clinic or your GP for information and advice. We suggest that you allow at least 8 weeks to get all your vaccinations.
Yellow Fever - Being vaccinated against Yellow Fever and having a valid certificate and a photocopy is deemed compulsory in nearly all the countries we visit in Africa, especially at certain borders and are needed if you are entering from an infected country. You can view a list of countries requiring a certificate through the World Health organisation.
Rabies - Vaccinations are regularly advised for all countries that we travel through in Africa - especially if time and money are not a deterrent.
Malaria - In some of the areas we visit there is a risk of contracting Malaria. You must be aware that whatever malaria prophylactics you are taking, they only offer partial protection. They must be coupled with your own physical efforts against being bitten - which is the best prevention. Malaria-carrying mosquitoes come out at sunset so from this time you should wear long sleeves and trousers. Exposed skin, especially ankles, should have insect repellent containing 'Deet' applied to them. Your crew will advise on where the worst affected areas are on the trip. There are a number of prophylactic malaria treatments on the market & requirements change. It is also wise to take a sample of whichever prophylactic you choose, a few weeks before you leave. This way you may determine early on if you have any adverse reactions so you can change the regimen if necessary. Please consult a reputable travel clinic or GP for advice. For more information visit www.nomadtravel.co.uk or www.fitfortravel.scot.nhs.uk
Dengue - Unlike the malaria mosquito, which bites at night, the dengue carrying mosquito bites during the day. Some areas we travel to do have occasional outbreaks & it is therefore advised that you take care not to be bitten during the day as well as at night. There is no vaccine available.
Health - To join our trips you should be in good general health. Your medical insurance company must be told if you have any pre-existing medical condition / allergy or if you are on any regular medication, otherwise you may not be covered under your policies for these. Our crew will need to know of any medication or conditions you may have. For general health advice log onto www.nathnac.org/travel/.
It is a compulsory requirement that you have adequate travel insurance before you join any Oasis Trip & at the very least are insured for all necessary medical & repatriation costs incurred.
You will be asked to provide the following details in My Oasis Account if you have not already done so: travel insurance name, insurance policy number & insurance emergency telephone number. You will also be required to give a copy of your policy with this information to your Tour Leader on arrival with confirmation that the policy duration is sufficient to cover you for the entire duration of your trip. It is also wise to leave a copy of your insurance policy with a friend or relative for safe keeping.
We believe that your safety and holiday enjoyment are very important. It is a mistake to think that "it will never happen to me". It is also very important that you are covered for all the activities that you may wish to undertake while on our trip. It is extremely important that you check the full extent of your cover related to 24 hour Medical Emergency Assistance. In the event of you needing medical treatment you want to know that you have the best cover available to you. Your policy should include adequate Medical Emergency and Repatriation cover as well as Cancellation, Baggage and Personal Liability cover. You need to be aware of EXACTLY what activities your policy covers you for. Please note that skiing is not usually covered in most insurance policies.
We offer tailor made Overland Adventure Travel Insurance that covers most of the adventure and sporting activities on our trips.
For further information on the insurance we offer, the activities covered and costs, check out the Travel Insurance section of our website. You can purchase our insurance by logging into My Oasis Account and click 'Buy Insurance' or through the following link.
Spending Money
From past trips and traveller feedback we recommend $20 USD per day should cover costs such as, soft drinks and beers, email & communications, souvenirs and other general spending. Personal spending habits & budgets differ greatly from person to person. Budget on visa costs (see visa section above) and optional activities separately & allow extra for your Local Payment contribution.
Please be aware that up to 2 months before your departure, the cost of the Maasai Mara safari may change, due to currency fluctuations and/or price increases by the national park, local operators or government taxes
Changing money
Change your money only at banks, hotels, airports or forex bureaus. It is illegal to change money on the street, as these people will normally be opportunistic thieves or undercover police. Your crew will advise you where & when you can change money & with what means. It is also a good idea to have a small CASH emergency fund, to allow for the unexpected.
Credit & Debit Cards 
If you are intending using your credit or debit card, we suggest taking more than one card with you as you may find that your card is not accepted in the first ATM you try. Visa and Maestro cards are best. We do not recommend using MasterCard based cards in Africa as they have very limited access through large parts of Africa. Please note that usually you will be given local currency and NOT US$ or £GB. We recommend that you inform your bank that you will be using your card abroad to avoid it being blocked. Please see the optional excursions page for activities that can be paid for using a Credit or Debit Card. Commission rates vary between 2-8%.
Pre-Paid Travel Currency Cards
These cards are similar to normal Credit and Debit cards but they can be pre loaded with cash before you travel with a set amount allowing you to withdraw this cash using the card at normal ATMs. It is a more secure way to access cash on your trip, but again do not rely on these as your sole means of funds on a trip - (please refer to the ATM section). Several banks and companies now offer these cards, but be sure to look into the rates for withdrawing cash when making your decision. When using these cards abroad you will use them to withdraw the local currency from an ATM and not the currency that you loaded onto the card.
ATMs 
These are available in most major cities along our route and allow you to withdraw local currency only. We discourage you from relying on your ATM card as a primary source of funds in case it is lost/stolen/swallowed, or the machine isn't working. Besides memorising your PIN, it is also important to be aware of your daily withdrawal limit and bank withdrawal costs. 
Tipping 
Is often expected and relied upon. It is often more than a reward for services well done, but, as wages are extremely low, it is an accepted means of supplementing an income. If you would like to leave a tip for any activity/individual, you could organize this as a group and give a tip at the end. A recommended amount for restaurants is usually 10% of your total bill and similar for activities. Some countries also add an extra Government tax on restaurant bills.
Because it can be difficult to know what to tip, and because it has such importance in some areas both economically and culturally, there may be times and activities for which your crew will make it clear what level of tipping is 'customary/expected'. They may also be quite enthusiastic or assertive in encouraging you to take account of these suggestions. This is motivated by the knowledge of how important tipping can be, and the offence or confusion that can be caused when local people are tipped poorly. In the end, tipping remains at the discretion of the individual, but our crew will continue to advise on normal or average rates, and we would ask you to carefully consider the economic or personal impact of being seen as 'under tipping'. We know that many who travel with us are on a tight budget, but ask you to consider that those we work with locally may also face financial hardship, and also work very hard to try to give you unrivalled service/ experiences.
The less you take the less you have to pack, wash & lug home & you can always pick up extras along the way. Most people make the mistake of bringing too much. You will be travelling in the heat & camping in the cold, so bring clothes for all climates; rough stuff is best, pack according to season. Make sure that you bring your gear in a 70-90L rucksack or holdall - suitcases are not suitable.


Equipment
Toiletries - Most available to buy on trip

Sleeping Bag 
Small day-pack or small bag to carry daily items
Soft rucksack or holdall (NOT rigid suitcase)
Water bottle - for personal use - we recommend Water-to-Go (see below Responsible Travel)



Soap, shampoo, toothbrush/paste, antibacterial hand wash, lip balm & moisturiser
Sun block 35 + after sun, hat & sun glasses
Toilet paper

Clothes
Personal Effects

One pair of trainers or boots
Sandals/flip flops/jandals/thongs
Underwear/socks
T shirts/shirts
Shorts/swimwear
Jeans/trousers/jog pants/leggings
Skirt or dress
Sweat shirt/jumper
Jacket/fleece & waterproof jacket

Camera with protective case, spare batteries, film/memory card
Torch & spare batteries (head torch is best)
Travel adaptor plug/charger (for cameras & mobile phone batteries)
Money belt
Personal stereo - there is a stereo on the truck with iPod/MP3 adaptors
Towel &/or sarong



Recommended Medical Kit List

Antiseptic ointment/Antihistamine cream & tablets
Nurofen or equivalent pain-killer
Eye-drops/bath
Anti-diarrhoea treatment
A couple of bandages (elasticated & triangular)
Medication for personal allergies/asthma etc
Insect repellent containing Deet

Some suitable antibiotics as recommended by your doctor for infected cuts or to treat severe dysentery
Rehydration sachets/vitamin tablets
Assorted plasters
Malaria Tablets - see Vaccinations & Health section
We carry First Aid kits on board for emergency use only. However, the crew is not entitled to recommend or prescribe any medicine. We advise a health check with your GP and Dentist before you start your journey, and that you carry your own medical kit with you.
Before you go
Remove unnecessary packaging before you go - waste disposal facilities are often stretched or non existent in the places we visit. To avoid unnecessary pollution of local water supplies take environmentally friendly toiletries with you.
Why not invest in a wind-up or solar-powered torch or media player before you travel or at least rechargeable batteries.
Learn some of the local language and read up on the local history/culture before you go. You'll get so much more out of your trip.
Why not pack some pens/pencils exercise books in your rucksack and they can be donated to a local school or project while you're away. You can also purchase these items cheaply, locally which will help local businesses.
Take a sturdy water bottle with you from home that you can re-use throughout your trip. We carry large quantities of purified water with us on our Expedition vehicles and it is much better for the environment if you drink this, rather than purchase bottled water along the way. (It also saves you money).
Water-to-Go: Oasis Overland have partnered with Water-to-Go to help reduce the number of plastic water bottles consumed during a trip. Water-to-Go is a filtration system that eliminates over 99.9% of all microbiological contaminants including viruses, bacteria, chemicals and heavy metals from any non-salt water source. Click here and enter the code OASIS15 to purchase your Water-to-Go products at 15% discount. Water-to-Go will then donate a further 15% to Oasis Overland Charity projects.
While you're travelling
From experience gained in running trips, we have developed our own practical and manageable environmental policy which all of our crew practice on the trips we operate, and they will share this information with you at the start of your trip. We welcome your input on this, plus any new ideas you may have, to improve our existing procedures. As a guide here's a few tips to bear in mind.
Don't waste water. It is a scarce resource in many of the places our trips visit. On all our Ultimate and Overland Expeditions we carry large quantities of purified water with us. We encourage you to refill your own water bottles from this supply, rather than purchase bottled water along the way-much more environmentally friendly and saves you money.
Never buy endangered species or endangered habitat products. Apart from the fact of it being illegal it also encourages the trade to continue.
Look after and preserve the areas we visit. Be careful about stepping on coral reefs or trekking on undesignated tracks.
Buy locally made crafts and products helping to support the local economy.
Don't feel when bargaining that you have to get the cheapest price possible just for the sake of it. Pay what the item is worth to you & don't worry about what someone else has paid.
Try the local food and drinks - this will help to support local farmers and food sellers. Sitting in a local cafe is also a great way to meet local people.
Dispose of litter appropriately on your trip. This includes cigarette butts. Not only does litter look unsightly it can be lethal to wildlife.
Where any toilet facilities exist, however unsavoury they might seem to you, they should be used. Where they do not, always bury your waste and make sure it is never near (at least 30m) a water source.
When game viewing do not encourage your guides to get too close to the wildlife so that their natural behaviour is impeded.
Respect local customs, traditions and beliefs of the people in the different regions that you travel through.
Do not take photos of people, ritual events or special places unless you have asked first. Dress appropriately according to local codes and show respect around religious festivals.
Recycling is almost non-existent in many of the areas and countries we visit - we do the best we can with limited resources & space on our vehicles.
For books dedicated to travelling more responsibly & ethically see: www.tourismconcern.org.uk
Community Projects
- Oasis are active in raising awareness and providing support to a number of projects and local schools where we believe we can make a positive difference. More information on the
projects we support
.
The UK Foreign and Commonwealth Office (FCO) offer country-specific advice, regarding not only security but also entry regulations, local laws and customs and health. We strongly recommend all travellers visit the FCO website, or the equivalent in their home country, to familiarise themselves with local conditions and issues in the countries they plan to visit before committing to a trip with us. You can view their website here.
If you have any questions at all about the safety or security of your trip, please do not hesitate to contact us and we will be happy to discuss your trip in more detail.
In cities - All major cities have their share of petty crime (just like our cities) and sensible precautions need to be taken. Wearing expensive looking jewellery or watches and carrying cameras will draw unnecessary attention to you. Leave valuables such as passports and excess money in your hotel safe (we recommend carrying a copy of your passport details page at all times). You may find a simple money belt is more discreet than a bag. Always be aware of your surroundings and when approached by people you do not know, use your common sense. At night in cities it's best to use a taxi, rather than walking around the streets, single women in particular need to be careful and we would suggest that it is safer to be in a group.
Oasis does not take responsibility for clients' personal items and we advise you to not take items of value that are not essential for the journey.
African Wildlife and the Migration
Wildlife - View a chart detailing what animals you may see in the various gameparks and reserves we visit between Nairobi and Johannesburg.
The Migration - The 'Great Wildebeest Migration' has to be one of the most impressive wildlife spectacles in the animal kingdom. For those lucky enough, this once in a lifetime experience can be viewed in the surrounds of The Serengeti National Park/Ngorongoro Conservation Area of Tanzania and the Maasai Mara of Kenya and can be done before our after your trips with us.
Dates & Prices
Trips you might also like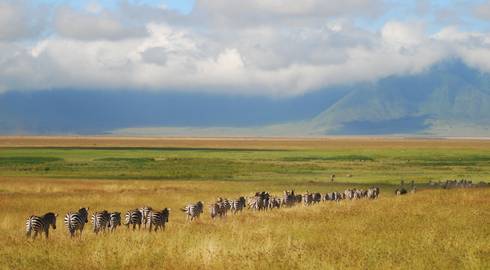 Travel Style
Overland Adventure
Operating Months
Feb, Mar, May, Jul, Aug, Oct, Nov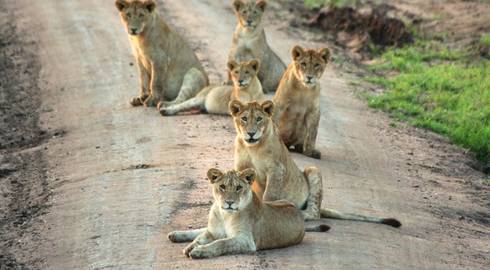 Travel Style
Overland Adventure
Operating Months
Feb, Mar, May, Jul, Aug, Oct, Nov