Details
South East Asia has always been an incredible place to explore, and our adventurous team at Overland Oasis are constantly recommending it to fellow travellers. From the diverse cultures to the wonderful food, there's so much on offer on this half of the continent! One place in particular that we want to tell you about is Singapore, an island off of Southern Malaysia that's bursting with colour and life. To give you a little insight into what a trip here could be like, check out our top 5 sights!
Gardens by the Bay
This incredible horticultural triumph was opened in 2012, making it a pretty new addition to the Singapore landscape. Essentially, Gardens by the Bay is a park in the city, sitting on the waterfront and made up of 3 separate gardens spanning 101 hectares. The 'super-tree' figures that erupt into the air are like something from an alien planet, whilst the lush greenery and tropical plants are truly breath-taking. The futuristic Flower Dome and Cloud Forest add to the appeal of this wonderful place and are a great place to visit if you get hit by a tropical downfall. 
Orchard Road
Orchard Road is considered one of the best shopping streets in the world, up there with London's Oxford Street and New York's Fifth Avenue. With 3-miles of shops, including 22 modern malls, 6 department stores, and plenty of high-end brands and exclusive labels, you can spend well over a day browsing the shops!
Singapore Botanic Gardens
Take a stroll through Singapore Botanic Gardens and enjoy the acres of greenery and blissful serenity of the great outdoors. Get active in one of the many exercise classes, including 8am tai chi, which is one of the best ways you can start your day in our opinion. If you're a fan of orchids, you'll be over the moon when you discover the National Orchid Gardens, home to over 20,000 beautiful plants.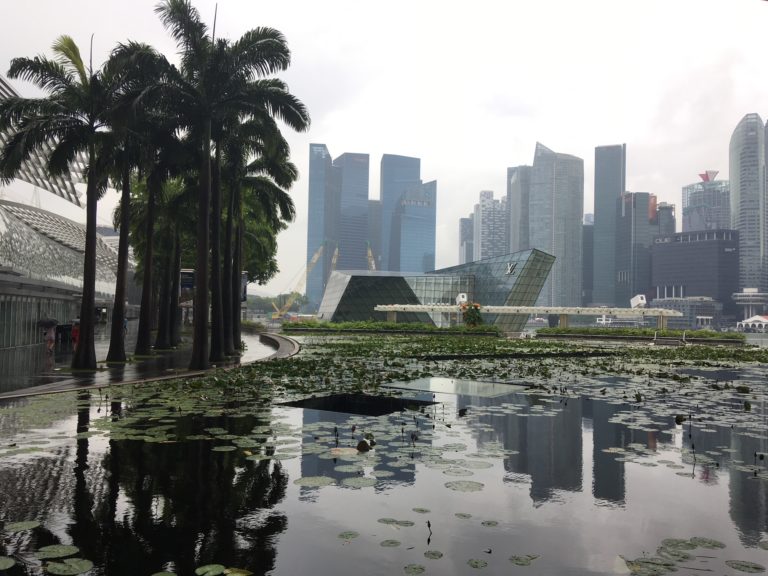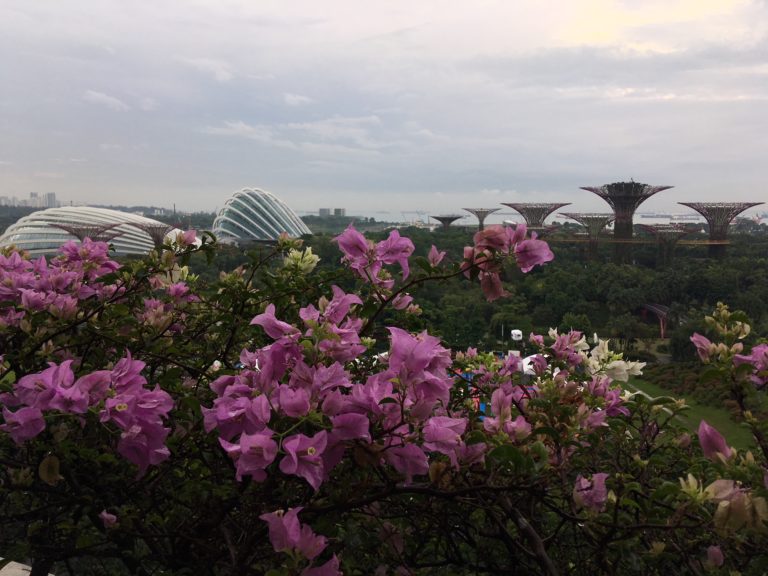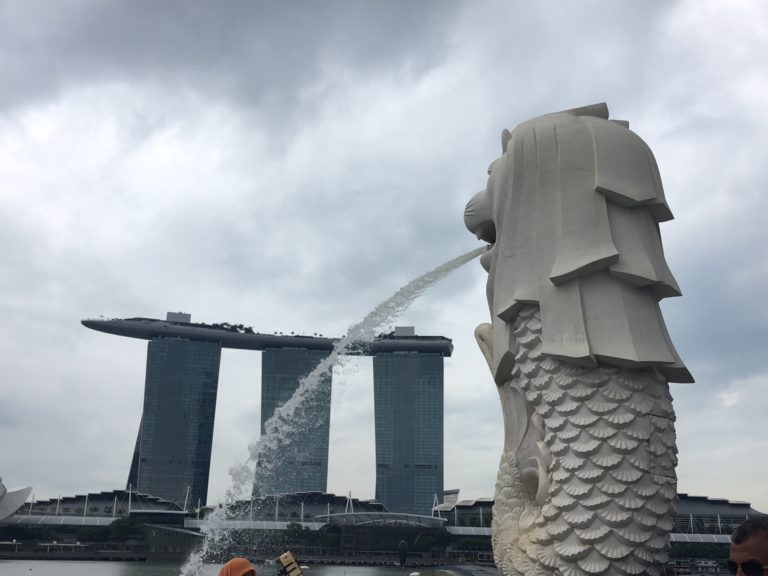 Marina Bay
Marina Bay is a luxurious, modern spot in Singapore that's become an iconic destination for travellers. With impressive buildings soaring high into the sky, including the gargantuan Marina Bay Sands Hotel, outstanding city-wide views from the observation deck in Sands SkyPark, and plenty of artistic sculptures along the waterfront, it's well worth a visit. Come during the day for gorgeous, sun-soaked views, enjoy a meal at one of the many dining spots, before watching the city light up from this perfect vantage point as the sun sets and the stars come out. Marina bay Sands also put on a daily light show on the bay called Spectre – this is free, and is well worth a watch. 
Chinatown
Discover how other cultures have been welcomed into Singapore in Chinatown (or check out Little India), a colourful area filled with culture. Visit the Chinatown Heritage Centre, meander through the street-side stalls on New Bridge Road, and enjoy many Chinese delicacies. It's also home to the oldest Hindu temple in Singapore, Sri Mariamman.
If you want to explore the wonders of Singapore and South East Asia, check out our trips at Oasis Overland. Our experienced tour leaders will be able to show you all the top spots and hidden gems, and you'll be able to share your experiences with a whole group of people just like you.