Details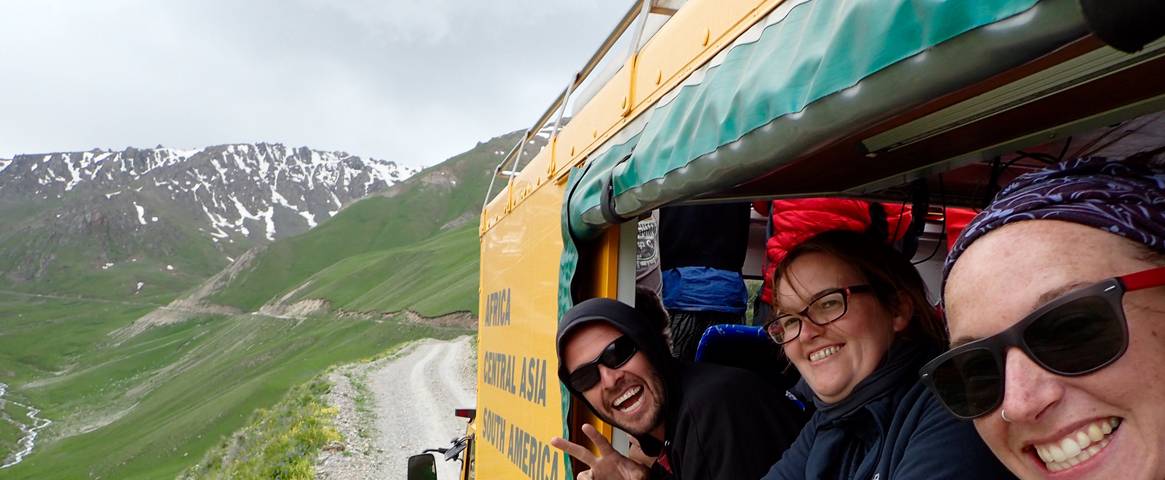 Many of you will know Kate both as a Tour Leader and from her time working here at the Oasis office. Its 12 years since Kate's first trip and she is finally moving on to pastures new – and today is her last day at Oasis!
Kate first jumped on an Oasis Overland truck in 2006 and since then she has led trips in all the continents we operate in.  Her Oasis tour leading resume looks something like this:
After 12 years of preparing trucks and equipment, booking accommodation, organising activities, being a leader, friend, mentor and counsellor, helping cook groups, being the cook group, answering questions, dealing with local officialdom, completing trip paperwork and accounts, showing up at travel shows, swapping tour leading for being an office bod, making the tea in the office, being the last one up at night and the first up in the morning, smiling a lot and singing 'everything is awesome'… it's time to say goodbye!  (Although we've been here before and we've managed to entice Kate back!)
Thanks for all your hard work and dedication over the years Kate, you are welcome back any time!