Details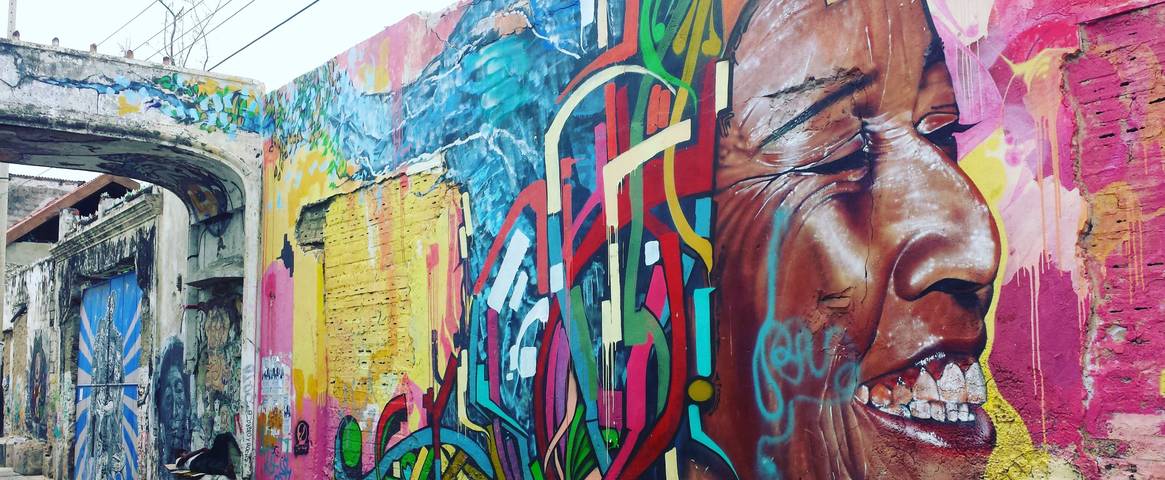 Tell anyone you're travelling to Colombia, and you'll inevitably get the raised eyebrows, widening of the eyes, and a slight pause, before they respond. Forgive me if you surround yourself by well-travelled/news-clued-up people, but if like me, most of your friends and colleagues don't travel, or at least not to "dangerous" countries, you should prepare yourself for this type of reaction. Again and again.
What do people imagine when they think of Colombia? Cocaine? Pablo Escobar? Guerrilla warfare? FARC? I suppose this is understandable; these negative media stories are probably all that people have heard about this beautiful country in the North of the South American continent. Netflix has also fuelled the bad reputation with its hit series Narcos, detailing the drug lords of 1980s Colombia and their war with the law. It's gritty, violent, raw and makes compelling watching. It does not, unfortunately, encourage the audience to visit Colombia.
Let me help you to change your mind. Colombia is now considered a safe country to visit in South America, but not only that, is undoubtedly one of the friendliest. Perhaps because tourists have stayed away so long, or perhaps it's just their general demeanour, but Colombians are wonderfully hospitable and an incredibly kind people. The country itself is truly beautiful: you've got mountains, tropical rainforest, stunning tropical beaches, and dive-worthy coral just offshore. Team all that with the vibrant, metropolitan cities of Medellin and Bogota, and you've got yourself an adventure-filled destination! 
I visited Colombia in 2015, and have been extolling its virtues ever since. I LOVE Colombia, and would go so far to say it's in my top 3 in South America. It's where I started to like coffee; where I trekked to ancient ruins and came across a still largely undiscovered people, and where I had the best horse ride of my life! Big claims I know, but all true.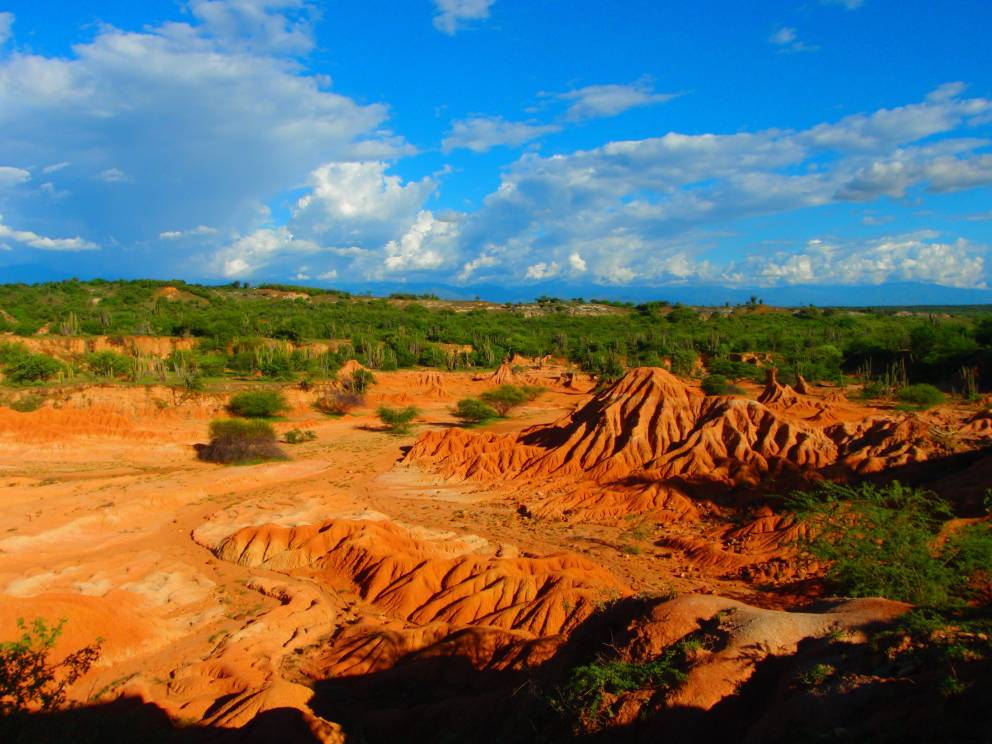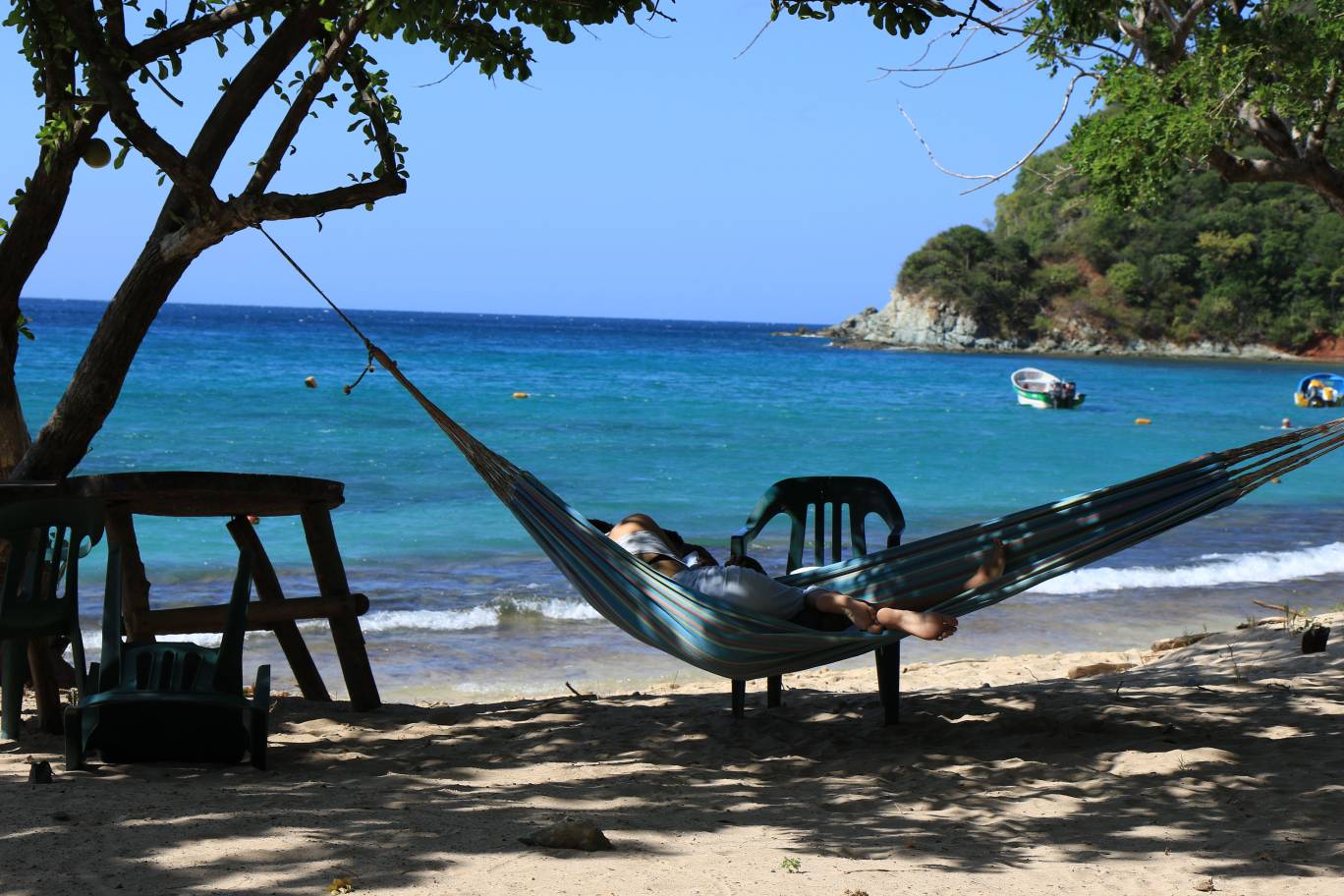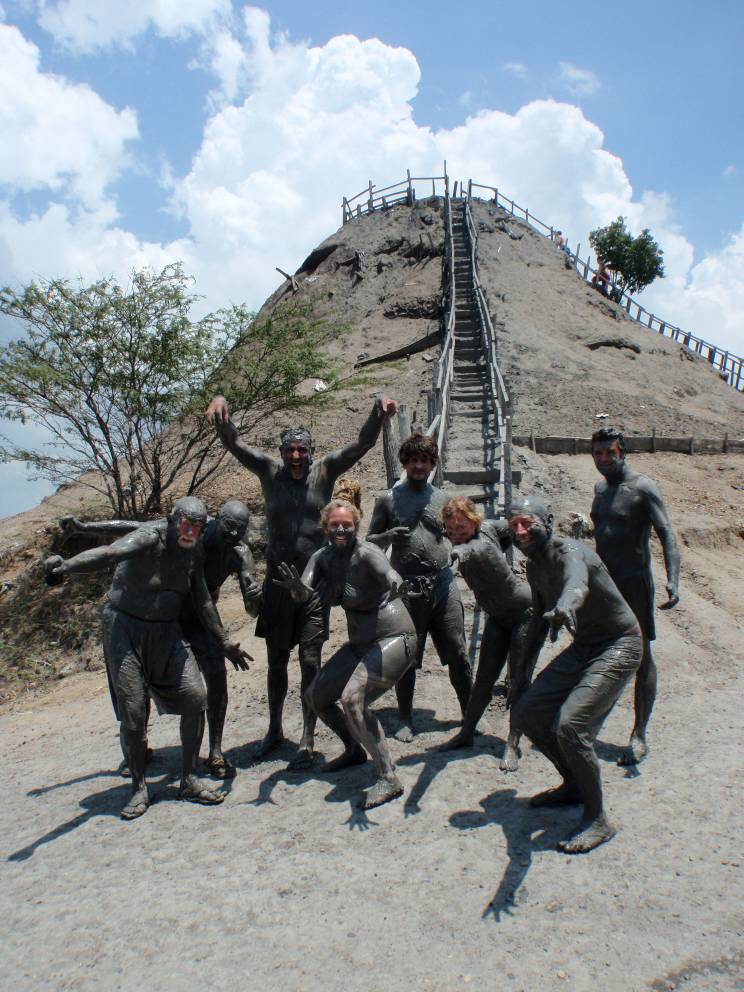 So where to go? Well, that depends on how much time you have, and also what kind of trip you are looking for. Many people I met spent almost their entire trip in the North, relaxing on the white sand beaches of the Caribbean coast, occasionally taking a dip in the beautiful turquoise water. That's definitely an option – just make sure you leave a couple of days to explore lovely Cartagena, the colonial town of the North with history and beauty in bounds.  If you need to earn your beach time, you could include a trek to Ciudad Perdida, or "The Lost City". This 4-7 day trek takes you into the deep (sweaty!) jungle, to one of the most mysterious and one of the largest pre-Columbian towns discovered in the Americas. For me it was more about the journey through the jungle and the Tayrona people I met along the way, but it definitely left a lasting impression. 
Bogota was a highlight for me too, even though I'm not usually a "city person" – I'd definitely recommend the free walking tour you can do of the old part of the city. There are hidden gems of cafes and bars, and the Museo del Oro was stunning. I also loved the Museo Botero which hosts the work of Colombia's most famous artist Fernando Botero: a celebration of all things chubby! ?
And definitely try to include a visit to the Zona Cafetera! Salento remains a jewel of a town in my memory, especially when I walked through the Valle de Cocora. While famous for all the wax palm trees, it was the wonderful hummingbird feeding stations that captured my attention; that and the local "hot chocolate with cheese" delicacy….hmmm. 
I could go on and on. Having mentioned my best ever horse ride, I feel I have to tell you that it was in St Agustin, in the South of the country. This small town is famous for its ancient volcanic statues and all the associated legends.
This country really does have so much to offer every traveller, and while on one hand I'm happy that it's still off the generic tourist trail, I also feel it deserves so much more than the negative reasons it's famous for.
Oasis includes trips to Colombia on a few of their South America expeditions; do yourself a favour and sign up! There's something for everyone, and I promise you won't regret it!
Happy Travels ?
Cartagena – Quito (22 days) Colombian Adventure
Manaus – Quito (50 days) Venezuela and Colombia Overland