Details
Crew Focus on Often - Oasis Overland Driver in Africa.
How long have you been overlanding and how did you get into it? Which Oasis areas have you worked in?
21 years in over landing.
I started out by working in a campsite helping with mechanics on the trucks and was asked if I wanted to work for the overlanding company. I started out with Trek Africa. I was taken on as a general helper, making fires, cooking, general help and then worked up to Driver (as I already had my licence and also had studied mechanics previously) and then Tour Leader. In between trips I studied tourism and got my tour leader qualification.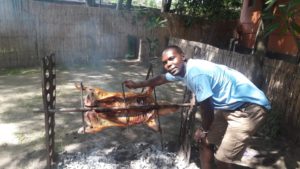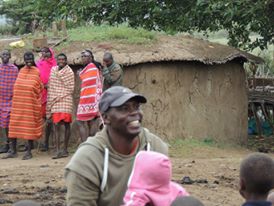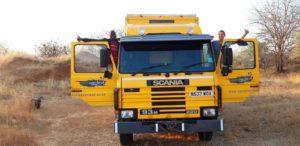 Where are you now? Next trip?
I am now in Tanzania on a  Grand Adventurer (93 days) trip
What was your first Overland trip? Any particular memories?
I started with Trek Africa 1997 doing Nairobi to Cape Town.
Funniest overlanding moment:
Back in the old days when the crew used to play tricks with other crew and have fun at campsites like filling balloons with water and throwing them at each other and other practical jokes.
Happiest overlanding memory:
Whatever I'm doing I'm happy. I was really happy to receive a Tour Leader award with a previous company for 5 years running. I still have the certificates!
Favourite places/ activities:
Maasai mara (Kenya) and Serengeti (Tanzania) as Kenya is my home country and also I love animals so much!
Where would you like to travel next?
I do love the route I do now but I also like the idea of Nairobi to Cairo (9 weeks) Nile Trans
Best truck meal:
BBQ as I love meat and also traditional Ugali.
Advice for Oasis travellers:
Come to Africa to learn about this beautiful continent and the history.
Final words of wisdom:
Take on the African way….pole pole (African saying for slowly slowly).