Details
It's an amazing feeling when a passion and a career come together!
I have 4 big passions in life; travel, animals, music and helping people.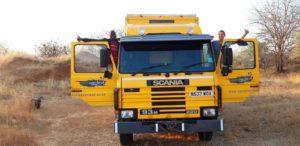 I fell in love with Africa when I first visited 4 years ago on my first overlanding experience through the Eastern and Southern Africa as a traveller. People say you leave a part of your heart in Africa once you depart and I sure did! So, I spent the best part of the next 4 years trying to get back there!
I remember the day Oasis Overland called me to tell me that they had a position for me and could I be in Africa in 5 days! I was at Reykjavik airport going back home to the UK after working in Finland and travelling to Russia for the winter and I just cried! Of course I jumped at the chance, my dream had come true.
I have my truck licence and have a basic knowledge of mechanics, however I was taken on as a Tour Leader. I joined a trip in Victoria Falls, Zimbabwe, one of my favourite countries from travelling in Africa previously, met the Driver Often and off we went!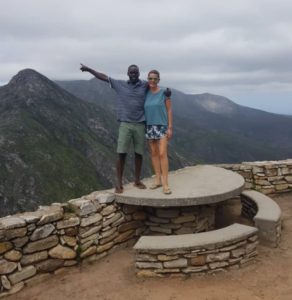 Another Tour Leader taught me all she knew with the time she had and then I was on my own! Having 22 faces stare at you, waiting for you to address the group and tell them tomorrow's plan and then trying to answer multiple questions, many the same, is quite a daunting thing for a new comer! I however got stuck in and that feeling soon went.
I started to fall in love with Africa all over again; being on the open road, the wind in your hair, music playing, seeing not only sheep and cows which is what I'm used to living in England, but also zebras, giraffe and even elephants! What also amazes me is that there is so much life we see as we pass by small villages made up of mud huts, bustling roads, children playing, lush rainforests, desert lands and busy markets. One of my favourite things to see is all the children waving at us and running by the side of the truck whilst trying to keep up, shouting and laughing. What I like even better is when the adults wave. Sometimes you really do feel like royalty when passing through the towns and villages as you are looked at in wonder.
So, when asked 'tell me about a typical day in the life of a Tour Leader' I can't! Each and every day is different which is what I love about the job. From our travellers who are different ages and nationalities with completely different life experiences, the group size to the countries we go through and the places we visit, the difference in the time of year with the changing seasons and weather patterns, the border crossings, not knowing how the day will pan out, the food we get to try and the food we cook, to the different people we meet and learn about along with their cultures and traditions. Every day is a new day, each unique and exciting. I love the excitement of not knowing what tomorrow may bring!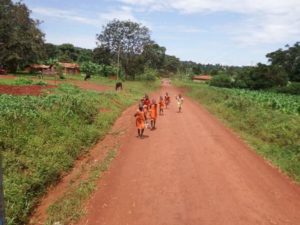 Sometimes there are challenges but if I've learnt anything about the African way of life, it's that I have had to adopt the 'Hakuna Matata' way of life meaning no worries and Pole Pole which means slowly, slowly and I truly believe that everything will be ok in the end and if it's not ok, then it's not the end!
One of the most important traits for a Tour Leader to have is to be organised, although from my experience of doing this job so far, I have also become pretty good at trying to be a meteorologist, an agony aunt, an expert of different types of bug bites, a distance and time predictor, a money calculator and converter, a friend, a confidant, a life coach, a drinking buddy, a food tester, an African wildlife spotter and expert and a psychic – to name but a few! All part and parcel of the job I would say!
It's not just a job though, it's a lifestyle and working for Oasis Overland in Africa is an incredible experience. With the long drive days, some across hundreds of kilometres of pot holed dusty, bumpy roads comes fantastic views and an exciting journey.
For every cold shower, there are normally 2 hot ones; you just have to be patient. Where there's no Wi-Fi, there are friends to be made, when it rains there's rainbow to be seen.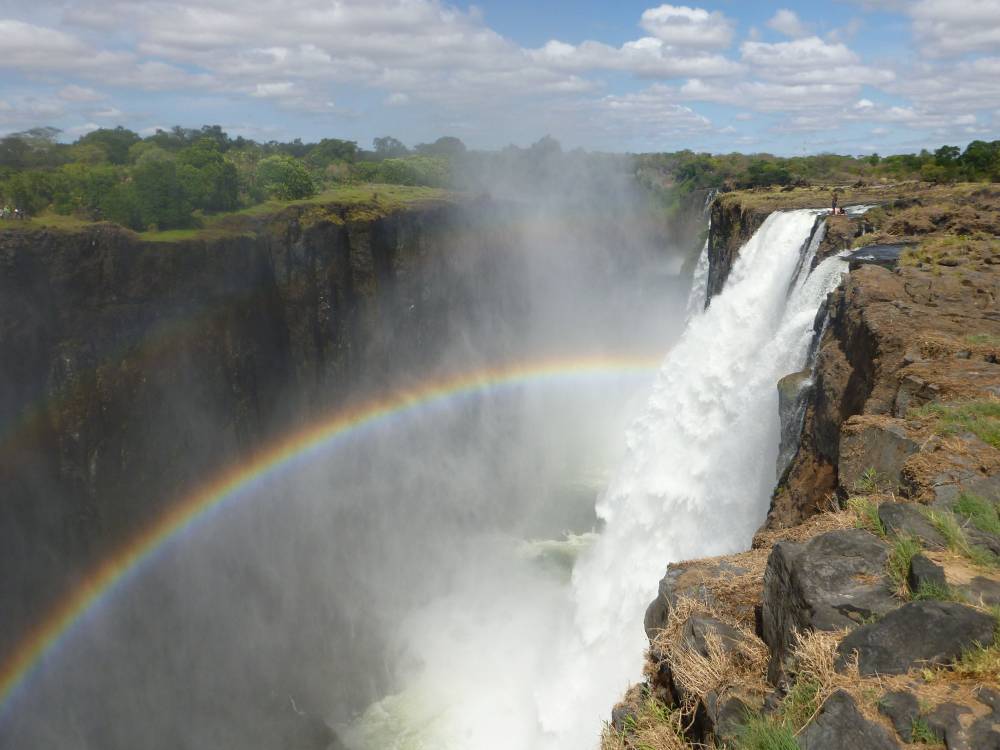 At the end of the day, your feet should be dirty and your hair should be messy but you will have a story to tell.
My 3 favourite experiences if asked right now would be;
Bush camping where there are no facilities, but made complete with a camp-fire, toasting marshmallows, friends telling stories and sleeping under the stars.
The smiles and glee on my passengers faces when they have had a good day or seen something great and really appreciate the beauty of Africa 
The anticipation of tomorrow and what may be.