Details
How long have you been overlanding and how did you get into it? Which Oasis areas have you worked in?
I inadvertently fell into Overlanding in the Middle East in early 2008 with Kumuka Worldwide. At the time I was travelling independently from Istanbul to Cape Town working where I could in the Scuba diving industry. I had never seen an Overland Truck, nor, did I know of their existence until a fateful night in the "Sand Pit" camp ground in Aqaba.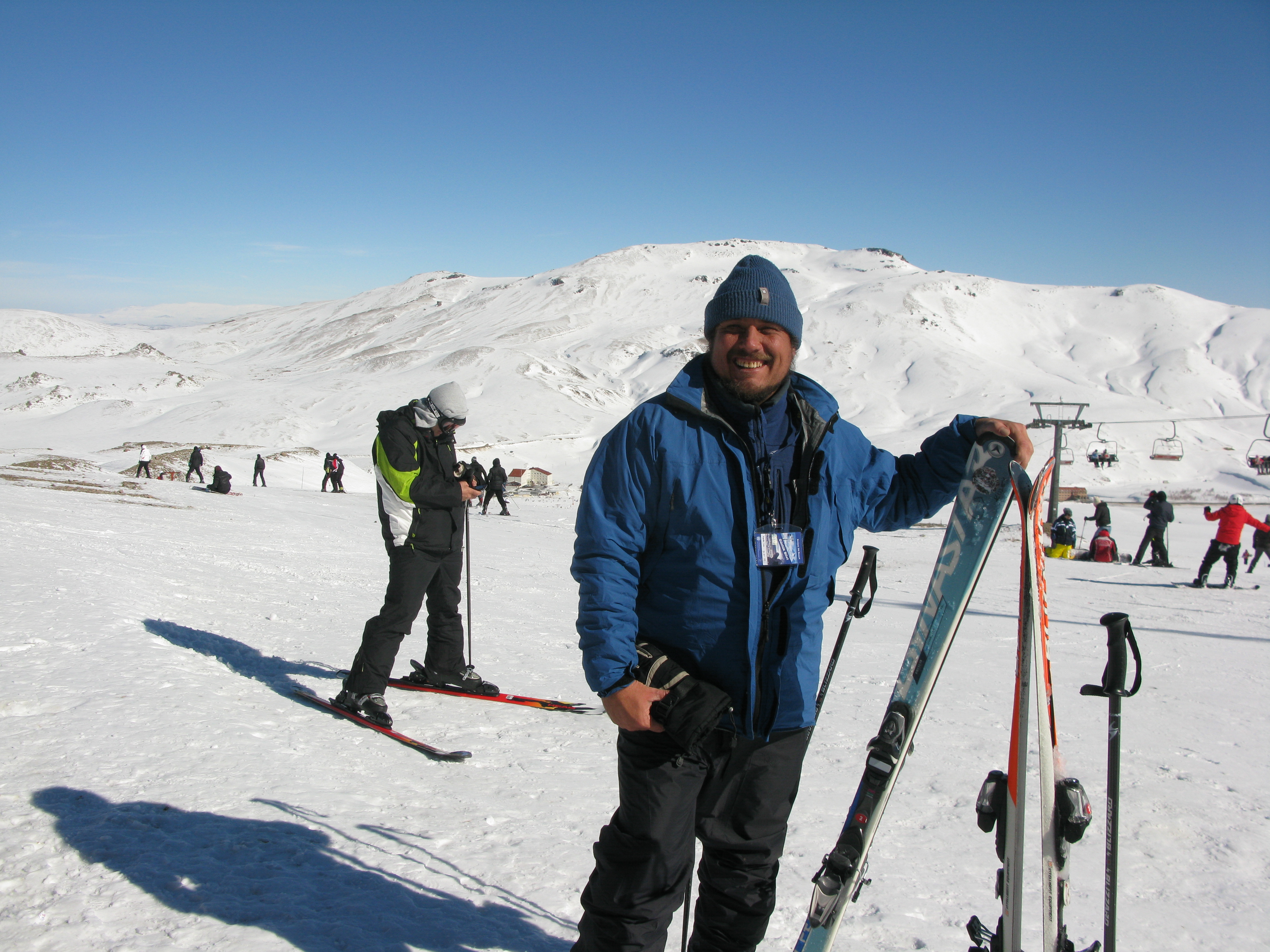 Basically an Oasis Truck showed up and the crew invited me from my tented accommodation to come and have a few beers with their group when they arrived. I really hadn't spoken to many tourists while I was working at the Dive Centre, so was happy to oblige. Later that evening, my boss to be arrived at the camp site with a new truck he was about to fit out, and, in the coming weeks to a month, I spent all my non scuba diving hours with various Overland Crew from 3 different companies, listening to their stories and getting an understanding of what they did.
Eventually, after some persuasion, I was talked into giving Tour Leading a try and as they say "the rest is history". In the past 11 years I have worked in the Middle East for Kumuka. With their demise I had a sabbatical from Overlanding and helped run Fat Boys bar in Goreme, Turkey before I joined Oasis in mid-2014. In the past 5 and a bit years working with Oasis I have been lucky enough to work in Africa - completing a number of Nairobi to Cape Town trips and then 4 Nile Trans Cairo to Cape Town and return trips and not long ago finished the Trans Africa Expedition. I have also done our Silk Road trips from Istanbul to China on 2 occasions. Most recently I returned from our Indochina trip where I completed the last 4 weeks of that 10 week trip.
Where are you now? Next trip?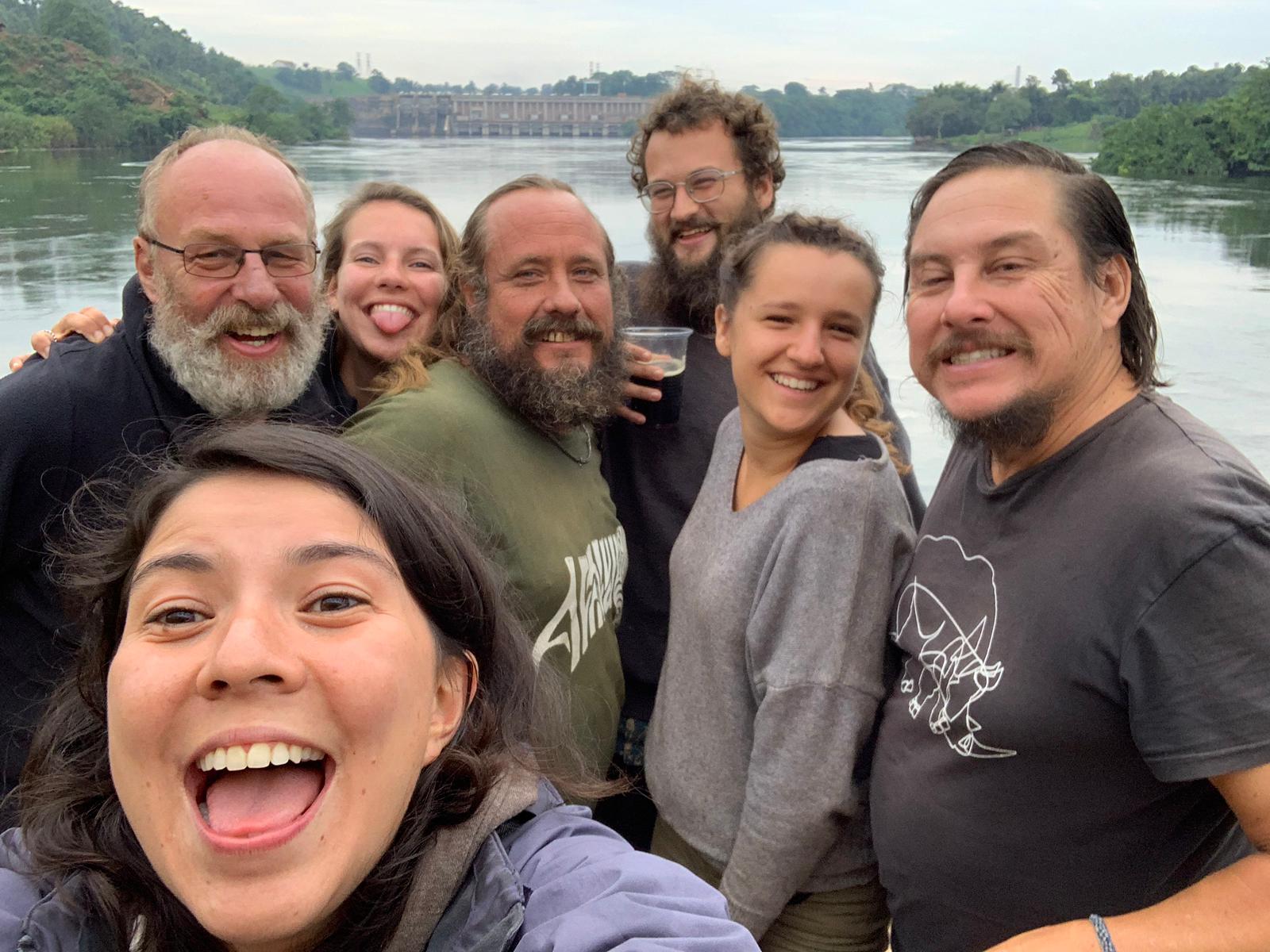 Currently I am on a break and have enjoyed some time in Sri Lanka.
My next trip will be in early April next year as Cary and I set out on the Exploratory - London to Istanbul via Kathmandu. I am really excited for this trip as it gets me to some new areas in particular Pakistan, India and Tajikistan, countries I have been wanting to explore for some years.  For now I have enjoyed having time off and being able to relax, unwind and take myself away from truck life for a few months, so I'm fresh and ready for the new trip in April.
What was your first Overland trip? Any particular memories?
My first trip solo after being trained was an ANZAC trip Istanbul to Cairo and return, taking in Turkey, Syria, Lebanon, Jordan and Egypt. As for memories of that trip, probably the excitement and nerves of running your first trip are the things that most stand out. It wasn't my best tour but I learnt a lot from that and have built on my experience on all subsequent trips after it.
Funniest overlanding moment:
Umm well what to say here? I have so many funny experiences over the last 11 years, it is difficult to pick just one out of the hat but if I had to it would be:
Sitting on top of the wood locker at the top of the truck, watching one of our tents being used as a belly scratching post for an elephant in Botswana. The funny part of this was that the two occupants, George and Greg lay asleep, oblivious to the goings on around them, until the morning where upon waking they viewed the Elephant footprints all around their tent!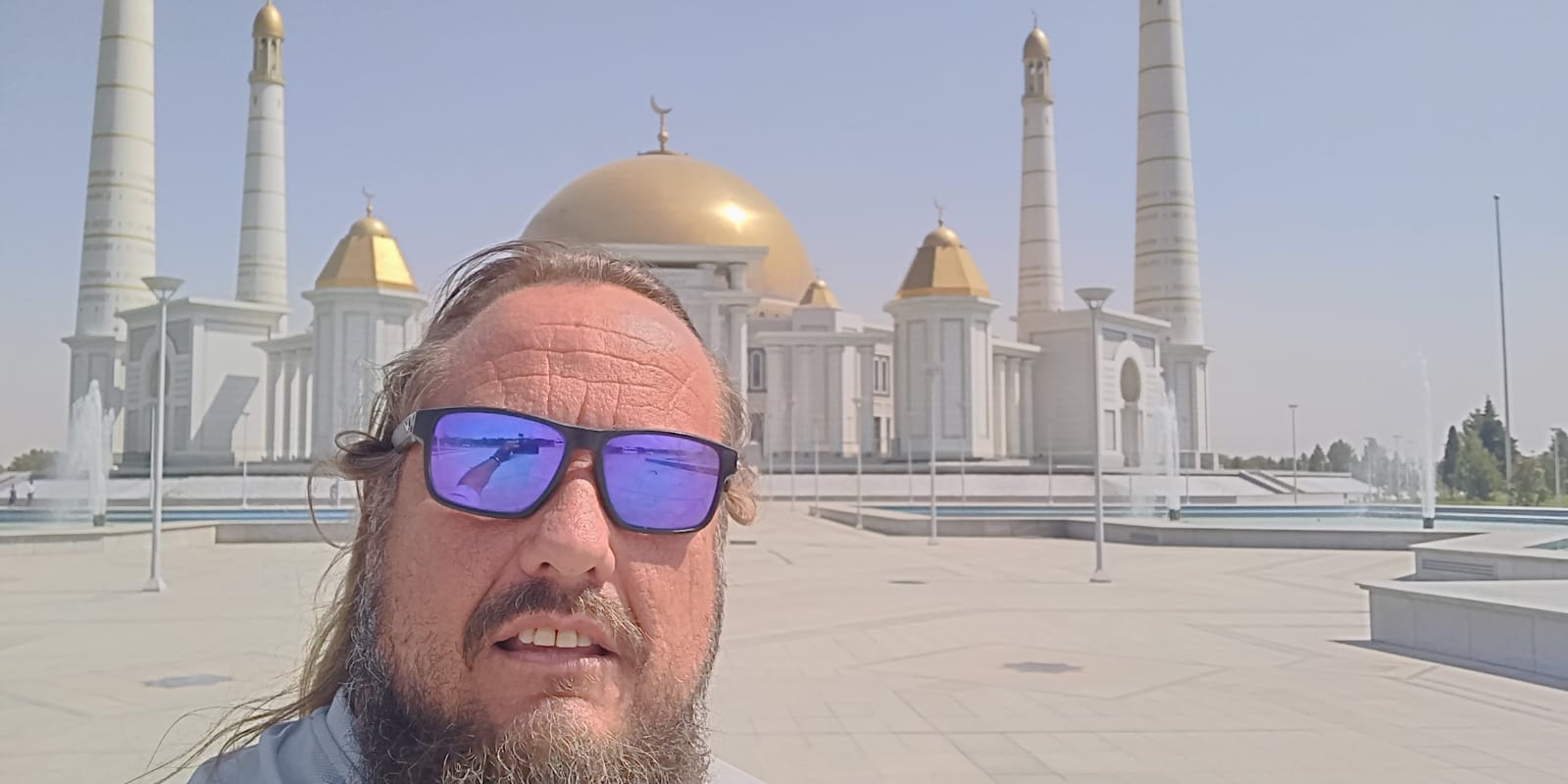 Happiest overlanding memory:
Another hard question as again there are so many happy memories. Probably the one that sticks out is the jubilation of arriving in Cairo at the end of the Trans Africa Expedition knowing that, together with my 2 fellow crew (Drivers), I had completed the toughest Overland Expedition around. All of the preparation, hard work, and stress along with all the sights, new countries and emotions experienced throughout the 9 months all accumulate to make this trip really one to remember!
Favourite places/ activities:
After nearly 12 years on the road my favourite place is still Syria, so much so that I have my name down to do the first overland truck trip to return to Syria when it becomes safe again.
On top of this, my favourite places tend to be our many Bush Camps.  Over the years, I have been privileged to watch the sunset and then wake up and watch the sun rise in some of the most stunning and remote places on the planet.
As for activities I guess you can't beat all the adventure activities in Victoria Falls, Zimbabwe and Swakopmound, Namibia.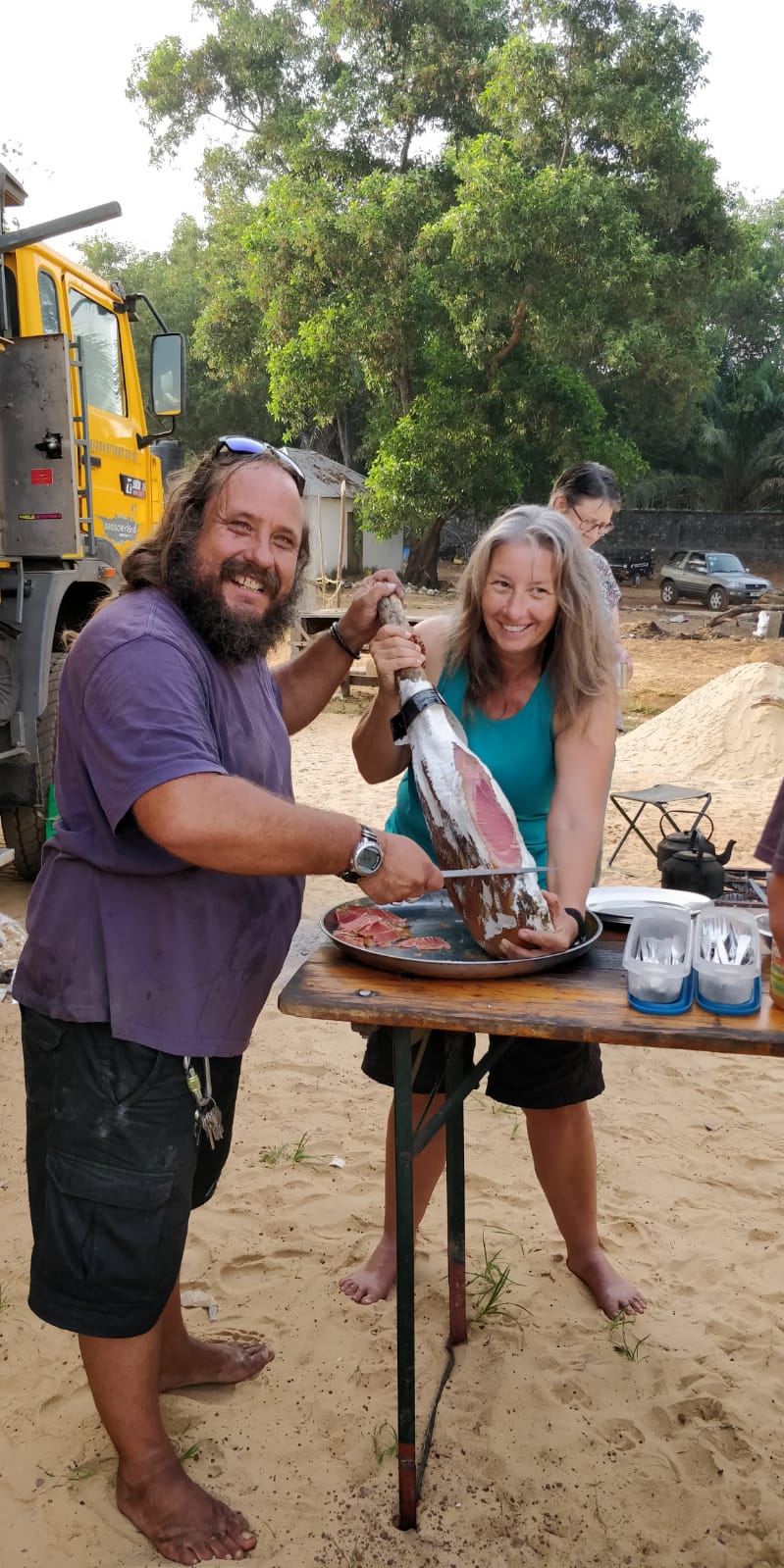 Finally a massive standout is having the opportunity to visit the orangutans of Indonesia in Bukit Lawang. I had the privilege of doing this a few months ago on our Indochina Encompassed trip. To trek through the Sumatran forest and then spend the majority of the morning with 4 family groups, being so close to these beautiful creatures and having the time to sit and watch them interact was truly amazing and an experience I will never forget.
Where would you like to travel next?
For me it's not about ticking country boxes just to say I have been there, it's more about returning again and again to gain a better appreciation of the people, sights, food, history and geography of all of the countries we visit, and then being able to pass on my knowledge to you guys whilst on your trip of a lifetime. Having said that, I am really looking forward to next year's Exploratory Expedition with Cary and in particular Russia, Pakistan, India and Tajikistan.
Best truck meal:
Thankfully I have been lucky to not have too many memorable bad meals over the years! I love my food and the whole experience of cooking on an open fire and all the good, and not so good, markets that we get to experience in our travels. A couple of standouts are:
Pig on a Spit in Kande Beach, Malawi and following this the fancy dress party and punch night. Every one of these I have done on my many visits to Malawi has been memorable although the hangover the next day is always a killer!
Crac Camel Surprise at Qala'at al-Hosn (Krac des Chevaliers) Syria was always a favourite.  It was basically a camel and dumpling stew and was best experience after a visit to the Famous Camel Butcher in the now destroyed Aleppo Souq.
Baking a whole Nile Perch (Giant Barramundi for the Aussies) stuffed with lemon, tomato, onion and dill beside the Nile River in the desert of Sudan, always goes down well. What makes this so special is, again the shopping experience, that starts the process of making this meal, and, the very friendly fishmonger I have been using for many years in Karima.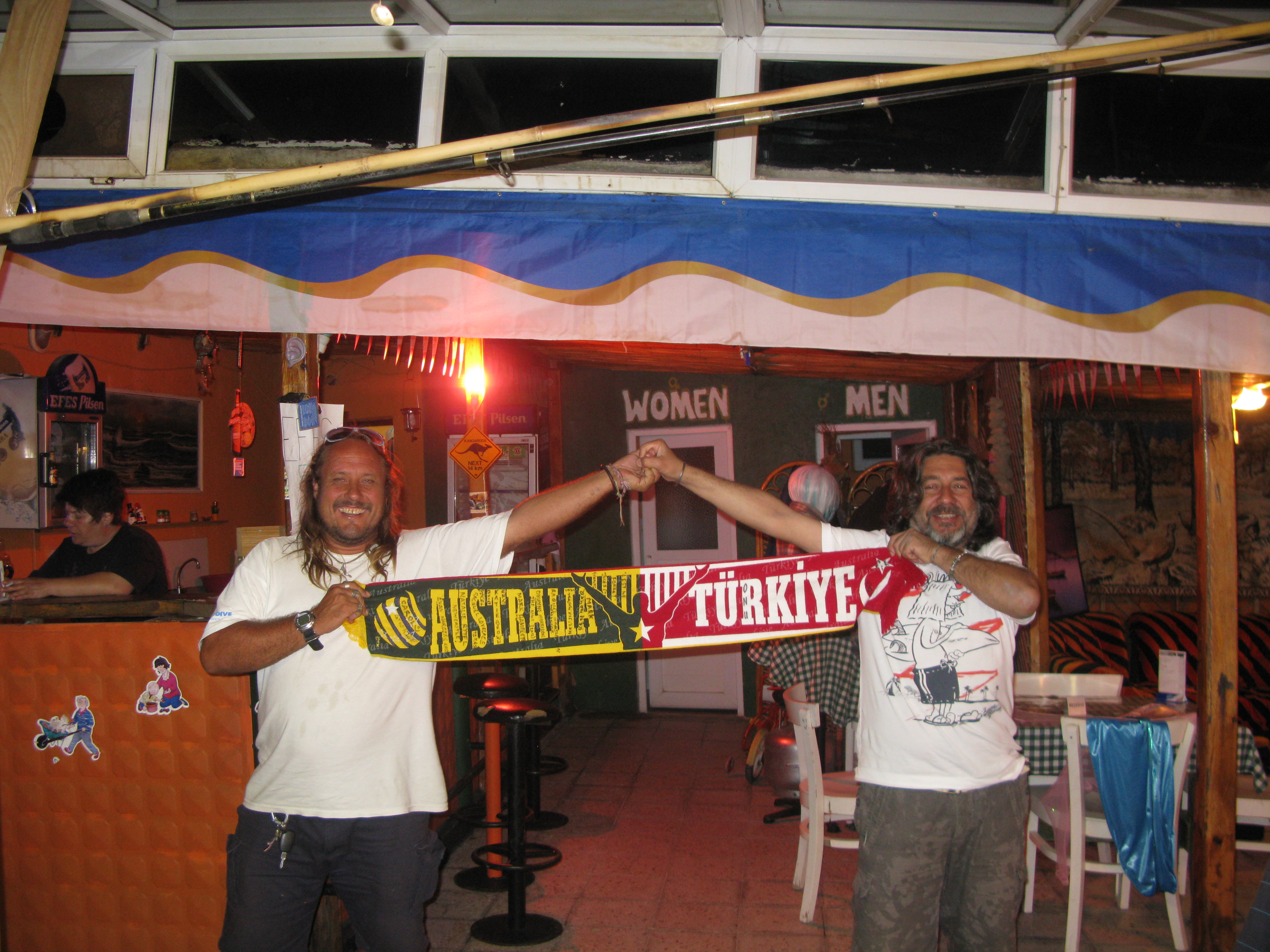 Advice for Oasis travellers:
Read all the Pre Departure literature provided to you for your trip prior to departing. I know this sounds a bit boring but it will help you prepare and pack for you adventure.  But probably the most important thing and it is a cliché is "what you put into your trip will affect what you get out of your trip" so having said that, get involved with everything! If you help someone chances are they will help you; if you want an answer to a question, first you must ask it.
Generally we are a mixed mob of travellers from various backgrounds who have never met, this inherently can be difficult, but if you are prepared to listen, learn, respect and occasionally compromise your opinions truck life will be a happy and harmonious place.
Final words of wisdom:
Go with the flow! Overlanding isn't always smooth, get out of you comfort zone, immerse yourself in all things Truck and Overland Travel; try new foods; talk to the locals; listen to various guides and your crew; have a laugh and fun whilst you do your shopping and cooking in your cook group, and, finally put your phone down and just take it all in. Your trip of a life time also depends on what you do so MAKE THE MOST OF IT AND ENJOY!