Details
The Ugandan Wildlife Authority has announced the official results of the 2018 Bwindi – Sarambwe Mountain Gorilla population survey and the total world population of endangered mountain gorillas now stands at 1063, making these magnificent creatures the only great ape species in the world to be increasing in numbers. More than half the world's mountain gorillas reside in Uganda.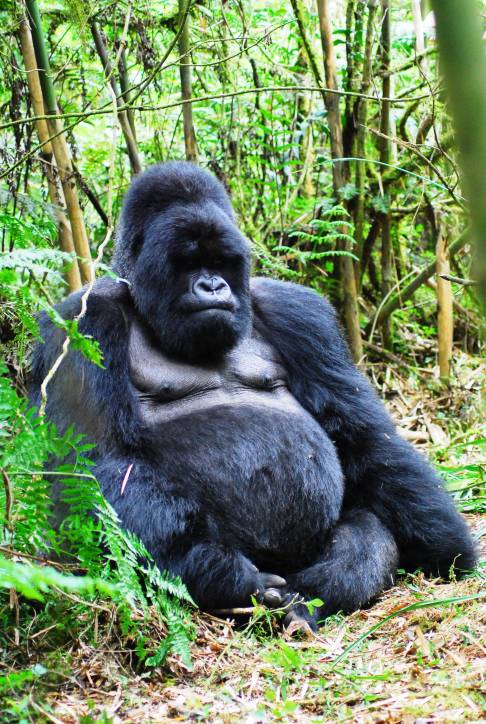 Tourism is playing a major part in the numbers increasing; not only does a significant percentage of all the gorilla permit fees  go directly into conservation programmes, but, it also supports many community projects for those living in the region resulting in improved health provision, sanitation and education.
On our trips to Rwanda & Uganda, the opportunity of being up close and personal with a family of highland Mountain Gorillas, has to be classed as one of the most amazing wildlife encounters in Africa. You may see a variety of monkeys, chimpanzees and buffalo on the hike as well.
Accompanied by park rangers, you will track these rare, gentle giants who live on the forested slopes of the Virunga Mountains or Bwindi Impenetrable Forest National Park.
The trek to find the Gorillas can take several hours and you will need to be in reasonable physical shape. For much of the trek you will be in high grass or thick vegetation & it could well rain, so it is best to wear protective clothing (to prevent being scratched) & waterproofs, as well as good walking boots or shoes.
Once the guide has located the Gorilla family you will be permitted to view them for strictly 1 hour. A maximum of one group of eight people per day are able to visit each Gorilla family. The group is accompanied by a tracker/guide & an armed park ranger. Time passes quickly when you are with your Gorilla family so remember to put away your camera and enjoy the experience for what it is rather than through your viewfinder.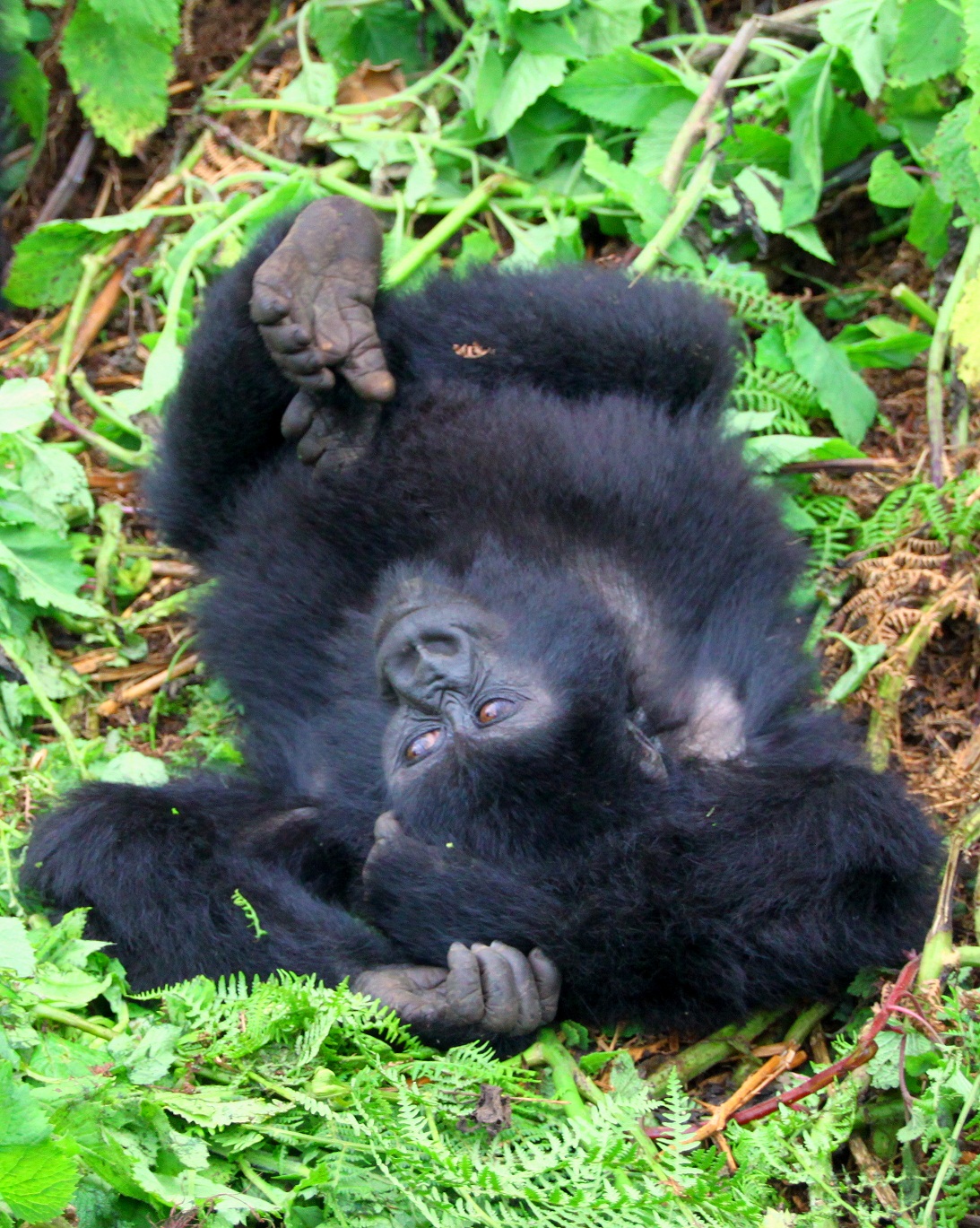 If we view the Gorillas from Uganda there is the opportunity to paddle out onto Lake Bunyoni in canoes and visit some of the nearby islands, or hire mountain bikes to visit nearby villages & schools. From Rwanda there will also be an opportunity to visit the genocide memorial in the capital Kigali, which is a moving and humbling experience.
Please bear in mind that Mountain Gorillas are wild animals and as such there is no guarantee that you will see them. That said however, we have never had this happen on previous trips.
For the protection of the Gorillas, if you are ill on the day of the trek you will not be permitted to trek (this decision is made by the rangers and wildlife authority staff alone), if there are permits and time allows with our itinerary, it may be possible to trek the following day at very little or no extra cost - this will be dependent on receiving permission from the local authorities and regulations at the time.
There are no refunds or transfers under ANY circumstance for cancellation, no show or non allowance to trek.
How to request a Gorilla trekking permit - In order for us to confirm your Gorilla Permit, it is essential that you notify us of your interest in trekking at the same time as making your booking. This can be done by just adding the Gorilla Permit to your trip at the time of booking. Once requested your permits cannot be refunded or exchanged. We make reservations in advance (sometimes as early as 6 months for some dates).
The cost of securing a Gorilla Trekking Permit in advance through our local sources is payable in full to Oasis Overland at the time of booking. Once requested your permits cannot be refunded or exchanged. This cost incorporates the permit cost (paid to the relevant wildlife authorities locally) and service/bank fees/transport/communication costs incurred by our local agent in order to secure your permit in advance.
Due to the popularity of trekking to the Mountain Gorillas and the limited availability of obtaining trekking permits, the Wildlife Authority responsible for organizing the permits require the following details before confirmation is granted;
Your full passport details
Guarantee of Full payment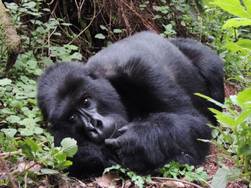 Please note: Before your departure, the cost of the trekking permit may change. This may be due to currency fluctuations & / or price increases by the local wildlife authority.
Transport from our base in either Uganda or Rwanda to the starting point of your trek is not included in the above permit cost - which will account to an average of $30 US pp (dependent on the number of people trekking)
Many of our trips in Africa include the opportunity to add on the Gorilla Trek including Nairobi to Kigali (13 days) and Grand Adventurer (93 days). Check out the other trips on our website.