Details
Oasis Overland Tour Leader Ricardo has worked with us in South America for nearly 10 years - learn a little bit about him.
How long have you been overlanding and how did you get into it? Which Oasis areas have you worked in?
I have been a Tour Leader running Peru and Bolivia trips for almost 9 years.  I decided to stay in South America and become an expert in my area as in my opinion; there is nothing better than showing my own country to all those adventurous travellers who want to explore it. I have also led overlanding trips in Ecuador, Bolivia, Argentina and some countries in Central America.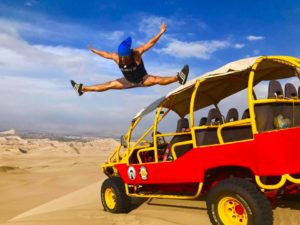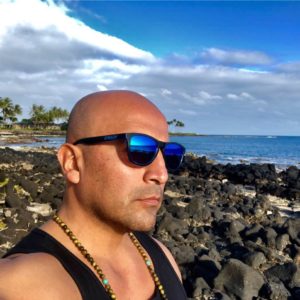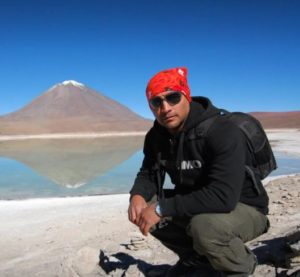 Where are you now? Next trip?
Right now I am visiting family in Arequipa my home town whilst having a one month break. Each time I have the time off, I use it to explore a new part of this planet; it is so big and we have so much to explore. After this break, I will be doing my favourite trip Lima to La Paz
What was your first Overland trip? Any particular memories?
Lima to La Paz was my first Overland trip and I always remember being amazed by the Desert in Ica and riding in buggies over the Sand Dunes was the coolest thing I ever did back in those days.  Many years have now gone by and I am still enjoying every single second of it.
Funniest overlanding moment:
One night the whole group decided to go out for a drink and party, it was so much fun that we didn't realize what the time was until we walked out of the club to find it was daylight!!! We then went white water rafting that day, and I remember people saying to me the whole day: Ricardo this is the last time we believe your question: SHOULD WE GO OUT FOR ONE DRINK? I guess the water from the river woke everyone up because exactly the same happened again the following night…!
Happiest overlanding memory:
One of the travellers decided that his Peruvian trip was the right time to propose to his now wife and he spent the whole trip deciding where was going be the best place to do this. After 15 days of giving him options he decided it was to be in the Amazon Jungle, so we organized for him to have a private island in the middle of the Amazon River with a fire and nice bottle of champagne.  The couple came back after the magic moment incredibly happy about the engagement! I am so pleased that it all worked out really well! There was a huge Amazon Jungle celebration that night!
Favourite places/ activities:
Camping in Huacachina Desert, the Amazon Jungle, watching the milky way in the Salt Flats in Bolivia, walking the Inca Trail, I could go on as I have such a long list… I also love scuba diving and pretty much all water related activities, sand boarding and martial arts.
Where would you like to travel next?
I have always been fascinated with the northern lights and I want to dive between two continents. Diving Silfra may well be my next new stop as this is the top of my list.
Best meal on a trip:
The best Peruvian meal I probably would have to say "Jalea de Mariscos"; which is a mixture of ceviche and deep-fried seafood.
Advice for Oasis travellers:
"It will never be the same as someone tells you, the best thing is to go and see it yourself"