Details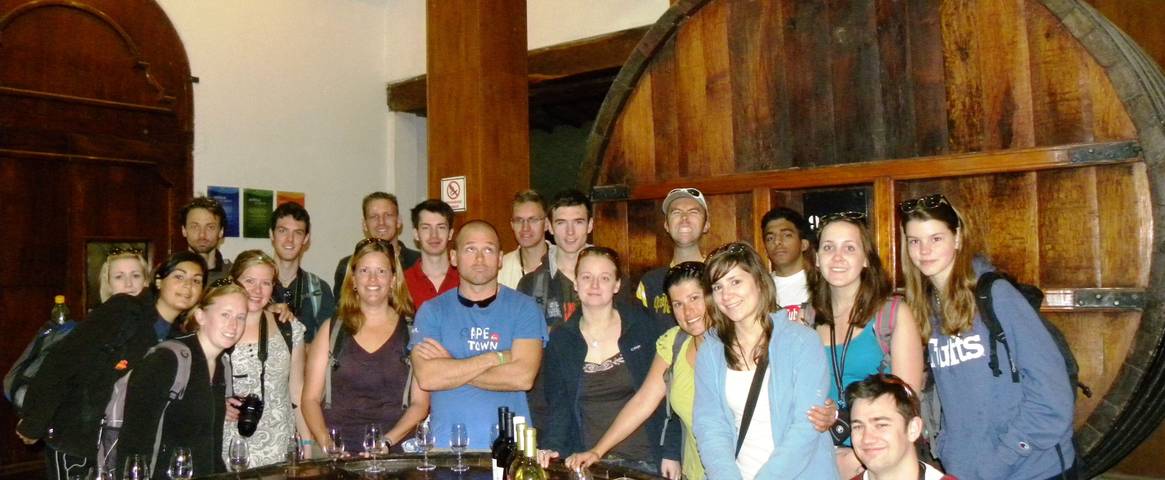 Group Travel; What's it like? A lot of people have an opinion on travelling in a group. Some people think it's the best thing ever; others might worry they'll be stuck with a group of non like-minded travellers. Why not find out for yourself? Whether you're a solo traveller, travelling with a partner or wanting to tag along with a friend, our overland group trips enable you to have a fantastic trip!
We travel throughout Africa, South America and Central/South East Asia, and truly believe that group travel our way really does mean that everyone comes away with an incredible experience.
Here are eight of the best reasons why we at Oasis Overland think it's better to travel with a group.
Friends from around the world
How cool is it to start your trip with immediate friends? They might not be the same people you'd hang out with at home, and as time goes on you might find you have more in common with others in the group, but generally speaking everyone on your trip is up for an adventure. This means you all get to have the trip of a lifetime! Then there's the added bonus that you end up with friends from all over the world – more opportunities for people to visit! I personally have met friends for life on Oasis Overland trips, and have seen relationships blossom into marriages and families. The bonds you develop and the experiences you share are with you for a long time after your trip ends?
There's always someone to tag along with
Within any group, there are plenty of individuals who each prefer their own way of travelling. Some people want to tick off everything the Lonely Planet tells them to do; others prefer to seek out lesser visited sites off the tourist trail. Sometimes people like to find a good café for a coffee and a wifi session – everyone's different and will feel like doing different things each day. The best thing about being in a group is that you can choose who to tag along with on any given day! Perhaps one day you really do want to see every church in Cusco, but then at the next stop you're happy to chill by the pool and miss the cultural tour. You have company for all activities! 
The research is done for you!
When it comes to sky diving over the Namib desert, or mountain biking down Death Road in Bolivia, it can take a lot of time to check out various suppliers and make sure they provide great experiences and importantly, they take responsibility for your safety seriously! Travelling with a company who's been there before means you can leave the decision making to them and spend your time doing something more fun!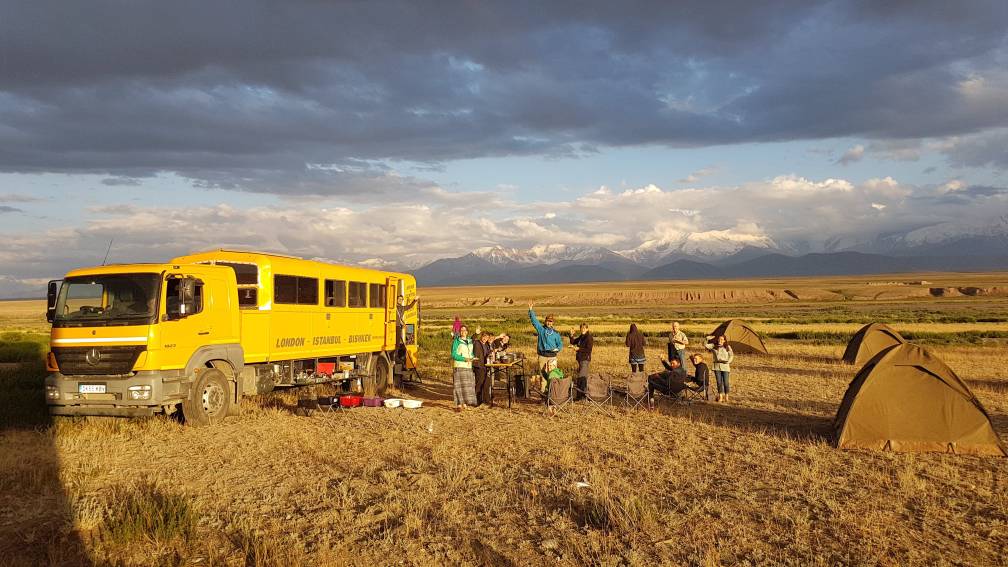 Insider tips for the best coffee/bar/souvenir shop/tourist attraction
Our truck trips at Oasis Overland are run by two crew, a Tour Leader and a Driver/Mechanic, while our regional explorer trips are led by an experienced Tour Leader. These guys have often been to places a LOT of times, and therefore are on hand to advise where you really can get a good coffee in the morning, or where best to watch the sunset from and get a good cocktail! You might want more tailored advice for whatever you're into, and if they can't help, I'm sure they'll know someone who can!
Your day is organised for you
Think of all the time you spend working out what to do in a country, or how long to spend in a place. Pre-planning is a lot of work! During our trips, there is a day by day itinerary for however many weeks you're on tour. Within this, there are some days set aside for whatever activities you choose to do. Your Tour Leader will try to budget in "down time" in places where there is lots to do, such as Victoria Falls in Zimbabwe, or Cusco in Peru. Otherwise, you can just relax and wait to hear when and where you need to be! 
Free transport and accommodation
Okay, so it's not exactly free – you have paid for it! But once you've paid for your trip, that's it! Your accommodation is covered (unless you fancy treating yourself to an upgrade one night), as is your transport in one of Oasis' expedition vehicles! That leaves you to spend your pennies on other things that might be more fun…!
Someone else can do it first
Not sure you want to sample that mopani worm, or taste the toasted termites? May be holding the tarantula is just a step too far, or perhaps you're not quite ready to throw yourself off the bungee bridge. Well, let your fellow travellers do it first! See how they get on, decide whether it's worth it, and then do it! Some activities require a minimum number too – there's benefits to already having a group behind you!
Borrow anything you've forgotten
A big advantage of travelling with others is being able to share. Phone chargers, camera cables – even swapping dollars for local currency; your fellow travellers are available! You can swap books during the trip, pool photos at the end of it; travelling in a group just makes your life easier!
Check out our website now for our many group travel adventures!
Happy Travels! ?