Details
South America is a must-see destination on many travellers' lists, and rightly so! It's brimming with diverse culture, from the food to the music, and home to some of the most incredible sights on this Earth. Delve deep into the area with Oasis Overland and explore Peru and Bolivia, just two of the countries that make it so special.
Some of our South America tours traverse the countries of Peru and Bolivia – two countries which sit side by side that we think every budding adventurer must visit! Discover more about Peru, Bolivia, and our tours with this guide of where to go and what to see when you go.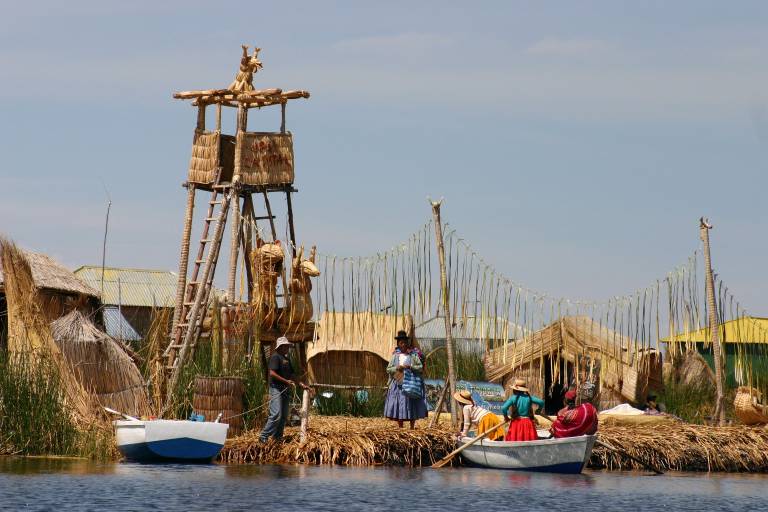 Why Visit Peru?
Immerse yourself in history and ancient culture in Peru, where the ancient ruins of Machu Picchu, the beauty of the Sacred Valley, and the old city of Cuzco – believed to be the oldest continuously lived in city in America – reveal the lives of people who were alive long before us. Trekking the Inca Trail gives you time to enjoy the scenery at your own pace with a magnificent end point.
Peru is also famous for its beautiful beaches – of which there are plenty! – and gorgeous landscape, as well as the friendly people and delicious cuisine. Keep a lookout, too, for the Uru people, who float along Lake Titicaca on towns made entirely from reeds.
Why Visit Bolivia?
Discover the diverse landscape of Bolivia, from the incredible mountains and colourful jungle to the rolling fields and quiet desert. It's a place full of natural beauty – and plenty of llamas, too! It's also got a lot of rich traditions kept alive because of its high indigenous population, making its culture vibrant and unique.
Loads of wildlife is just waiting to be spotted in Bolivia, including monkeys and dolphins, and, of course, it's home to Salar de Uyun, the world's largest salt flat, which really is quite spectacular! 
No trip to South America is complete without a visit to the Amazon rainforest and Bolivia is a great place to do this. You get to experience it by boat and jungle trekking allowing for a fantastic experience that gives you an opportunity for wildlife spotting and to learn about the local flora from the indigenous guides.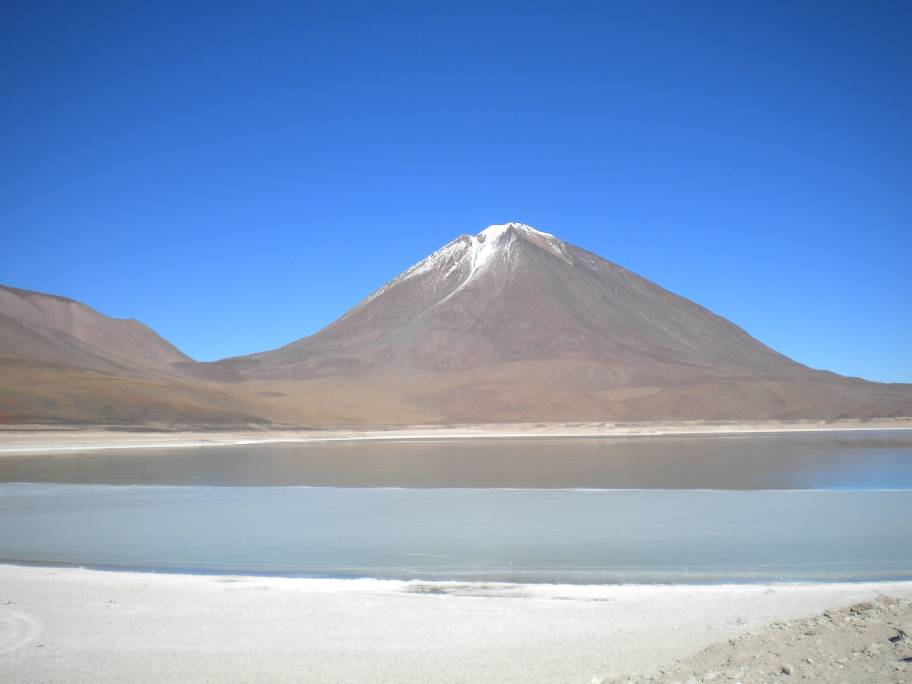 Our Peru and Bolivia Tours
Make your way through the Inca Trail, walk the cobbled streets of La Paz, and delve deep into the jungle on our Peru and Bolivia tours. Each tour offers something different allowing you to experience the wonderful culture and incredible nature of these beautiful countries. With a number of options you will easily find one that suits your travel style.
Our Peru & Bolivia 19-day explorer trip is ideal for those looking for a whistle-stop tour around the must-see sights, with a trip to Machu Picchu, a visit to Bolivia's capital city, and a 5-day trek in the Amazon Jungle all included. However to really experience both countries, the Peru & Bolivia 34 day encompassed trip is definitely the one to book! 
We have a variety of trips through Peru and Bolivia to choose from so be sure to take a look at all of them.
Contact us if you'd like some help deciding which is the right one for you.