Details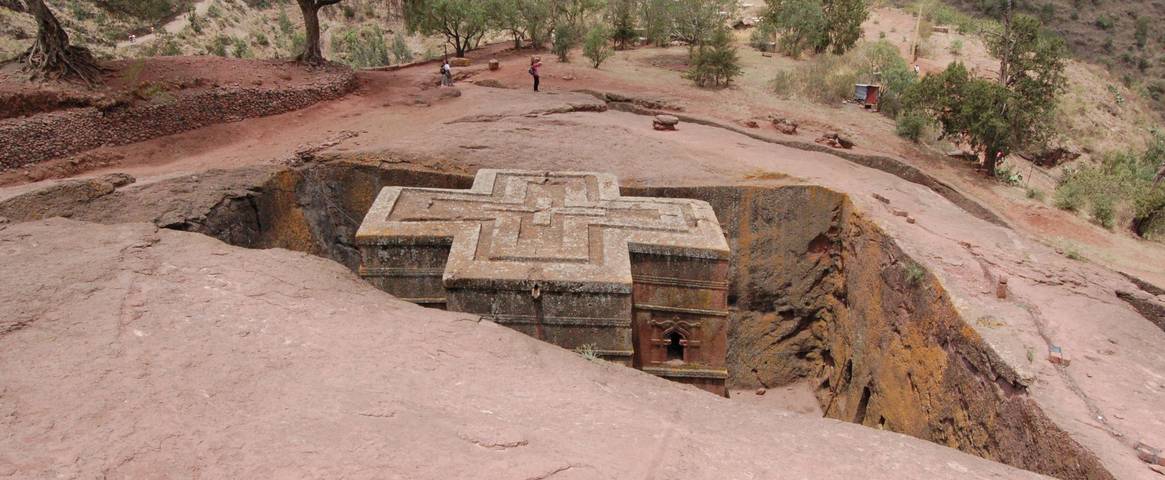 Claire, one of our tour leaders in Africa has sent this update from her trip:
My first recollection of Ethiopia was in the 80's when I, like so many others, turned on the TV to the horrendous daily images of starving children.  I remember knitting clothes at school to send to these kids and donating my pocket money in a bid to help.  Today is a very different story and it's great to see that tourism is definitely having a positive effect on the country and its people.
There is SO much to do & see in Ethiopia but while I expected the breathtaking scenery of the Highlands, I wasn't prepared for how amazing the historical sites would be.
Lalibela is simply one of the most fantastic towns I've ever been to!  It has a calm & gentle vibe, the people are so genuine & the 11 Rock Hewn Churches that the town is famous for can be compared to Petra in Jordan.  Axum has a range of interesting sights dating back to 400BC, the church of St. Mary of Zion houses the Ark of the Covenant with the Tablets of the Ten Commandments while magnificent Stelae fields mark the tombs of the Axumite Kingdom.  Gondar is the Camelot of Africa with its fairytale perfect castles of the Royal Enclosure and Lake Tana is host to some beautifully painted 17th century Monasteries.
The Simien Mountains are of course the largest "rock" feature here.  They're beautiful, dramatic & eerie all at once like a world of their own with even their own endemic animals.
So yes, indeed, Ethiopia Rocks!
You can visit Ethiopia on our overland trips between Cairo and Nairobi:
Nile Trans Cairo to Nairobi & v.v.
Nile Trans Cairo to Cape Town & v.v.