Details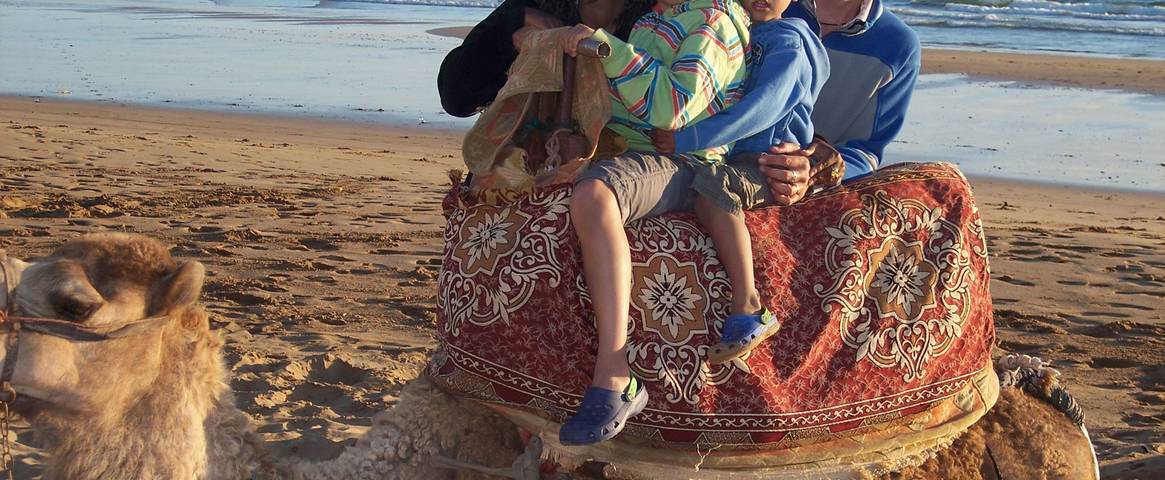 Family Adventure Tours to Morocco
The sights, sounds and smells of Morocco make it a fantastic family destination.  Explore the ancient medina of Marrakech filled with snake charmers, magic carpets and spices brought by camel trains, drive through the astonishing landscape of the Atlas Mountains and ride camels in the Sahara Desert before spending the night at a traditional Berber camp.  These trips have been planned to be suitable for younger members of the family and include shorter drive times.
Souks, Sand Dunes and Surf, 12 days 
Family Adventure Tours to Egypt
Egypt in particular is an eye-opener for children who will have heard of the iconic Pyramids and Sphinx at Giza and perhaps the legendary Valley of the Kings near Luxor.  There is also the experience of spending an evening with a local Nubian family in Aswan, sharing their evening meal, trying out henna hand painting and finding out what everyday Egyptian life is like for them.  Fun activities like riding a camel or taking a horse-drawn carriage are also included as well as some optional activities such as snorkelling in the Red Sea or taking a hot air balloon flight over the Valley of the Kings.
Explore Egypt and Red Sea, 14 days
Tours depart most weeks of the year including half term and Christmas.
Follow the links above or contact us if you'd like to talk to us or email.