Details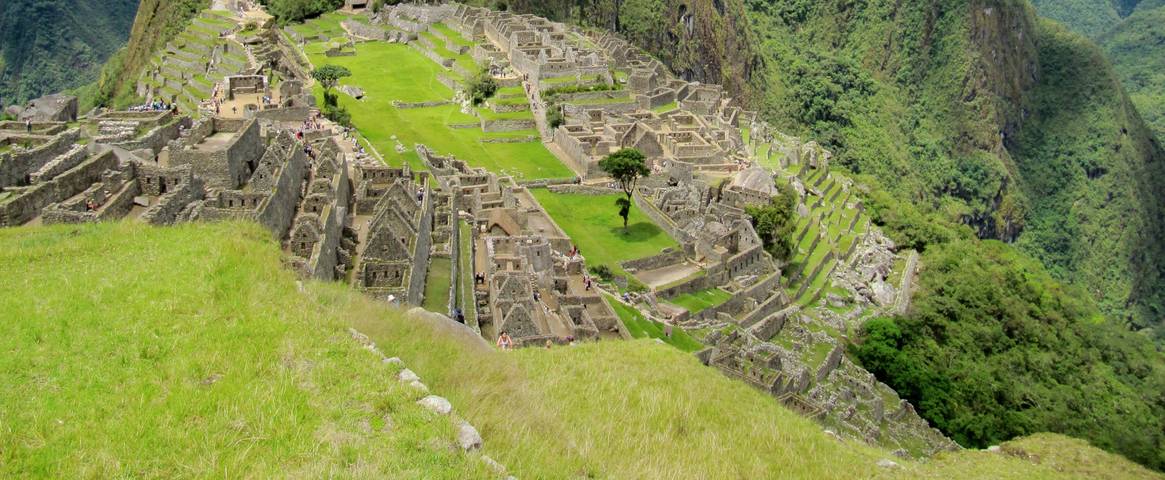 he world is home to many wonders, both natural and man-made, that remind us of what an incredible planet we live on. One of these that we would love to show you, is the famous Inca Trail to Machu Picchu, regarded as one of those few treasures that everyone should experience. Here's the low down.
 What Is It?
The Inca Trail is a hike that culminates at the ruins of an ancient Incan citadel, Machu Picchu. The citadel dates back to the 1400s and it is an archaeological heaven! The remains are in incredible condition, especially considering their age, and the architectural skill is certainly a sight to behold. The city seems to blend effortlessly with the mountain it sits in.  The 4 day trek along the Inca Trail means this is no easy sight to get to, but the journey there is just part of the incredible experience. If you're a little less keen on a hike through the mountains there's also the option of taking the train, so don't worry! 
Where Is It?
Machu Picchu is located in Peru, South America, and is on our list of the top five wonders of the amazing continent. The site is actually positioned in the Andes Mountains, and is over 2,400 metres above sea level. 
Why Would You Want to Go?
More to the point – why wouldn't you want to go on the Inca Trail to Machu Picchu? The trek to the site is one of the most incredible walks you can take, with bountiful forest, stunning mountains and breath-taking views awaiting you at every step. It can be tough on the unfit hiker though, so be prepared. We think that the chance to breathe in fresh, mountain air, take in incredible sights, and enjoy the overall experience that Peru offers makes any aching legs well worth it!
In terms of Machu Picchu, it's definitely one of the most incredible spots in South America and is known throughout the world. The chance to walk amongst what was once a flourishing city, now thousands of years old, is somewhat surreal. The connection you feel with a long-vanished people as you walk through their home is humbling, as though the walls they built whisper back of their lives. The site is enough to leave you speechless from afar, but walking around it is really like nothing else. 
We urge you to take a look through our South American tours if you fancy a trip to this continent filled with so many wonders! If you particularly want to visit Machu Picchu then get in touch with our team and we can direct you to the right tours. Don't miss out on a trip that really should be experienced by everyone.