Details
Finding myself with some spare time in Nairobi recently, I consulted with Smiley as to what to do.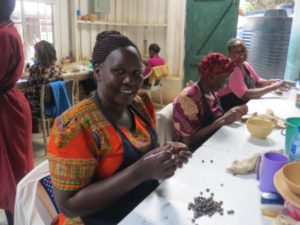 Smiley is famous amongst Oasis overlanders as he is literally the smiling face that greets us at Nairobi airport and transports us to Karen Camp.The Kazuri bead factory was recommended and Smiley drove us out to the nearby factory and shop.The word 'factory' might give you the wrong impression as this is a small scale business and everything is handmade.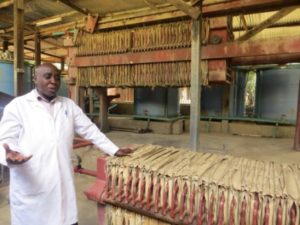 We were instantly greeted by a gentleman in a long white overcoat who took us on a tour, showing us how the beads were made from start to finish – there was no charge and no pressure to buy anything! Kazuri Beads has an interesting story.  Founded by Lady Susan Wood in 1975, she started by employing two African women and the clay used for the beads initially came from Stoke in England.  Now the clay comes from Mount Kenya, the business employs 300 local women and their products are sold worldwide – John Lewis in the UK are stockists! Many of the women are single mothers or suffer some kind of disadvantage in life and this is a vital employment opportunity that is hard to find in Kenya.  We were shown the machines that squeeze the water from the clay, firing kilns, electric kilns, moulds, a potter's wheel and finished products ranging from tiny beads to dinner plates. This all took place in the working factory and all the ladies were happy to explain what they were doing and encouraged us to take photos. We finished up in the small shop where we made a few small purchases – at a much lower cost than at John Lewis!
Kazuri means small and beautiful in Swahili and this sums up the whole organisation and their products.