Details
London to Mongolia and back, on a wing and a prayer.
16,000 miles, 5 mountain ranges, 2 deserts, Russian police chases, bandits, Iranian jails, no backup, no roads and a 19 year old Ford Fiesta called Lotta. Our Logistics Manager, Mark, decided he needed a challenge and a few years ago he and an Overlanding friend, Andy, set about driving the Silk Road in a totally unsuitable car!  Here are a few of their stories…….
"We didn't have buckets of cash, so when a 19 year old 1100cc Fiesta came up, it just fitted the bill.  We also needed to be noticed, as all proceeds were for charity, and Lotta certainly fulfilled her role!
Iran was certainly a highlight for me and I only wish that we had stayed longer than a week.  However, with only a finite time in which to complete the trip (7 weeks) we had to keep rolling.  We opted for a guide in Iran, as Farsi certainly wasn't our mother tongue and we thought we'd see more. Hossein was our man and he met us on the border – we'd asked for someone small, with no luggage and Hossein was just over 5' tall and was carrying only a sleeping bag and a daypack – perfect!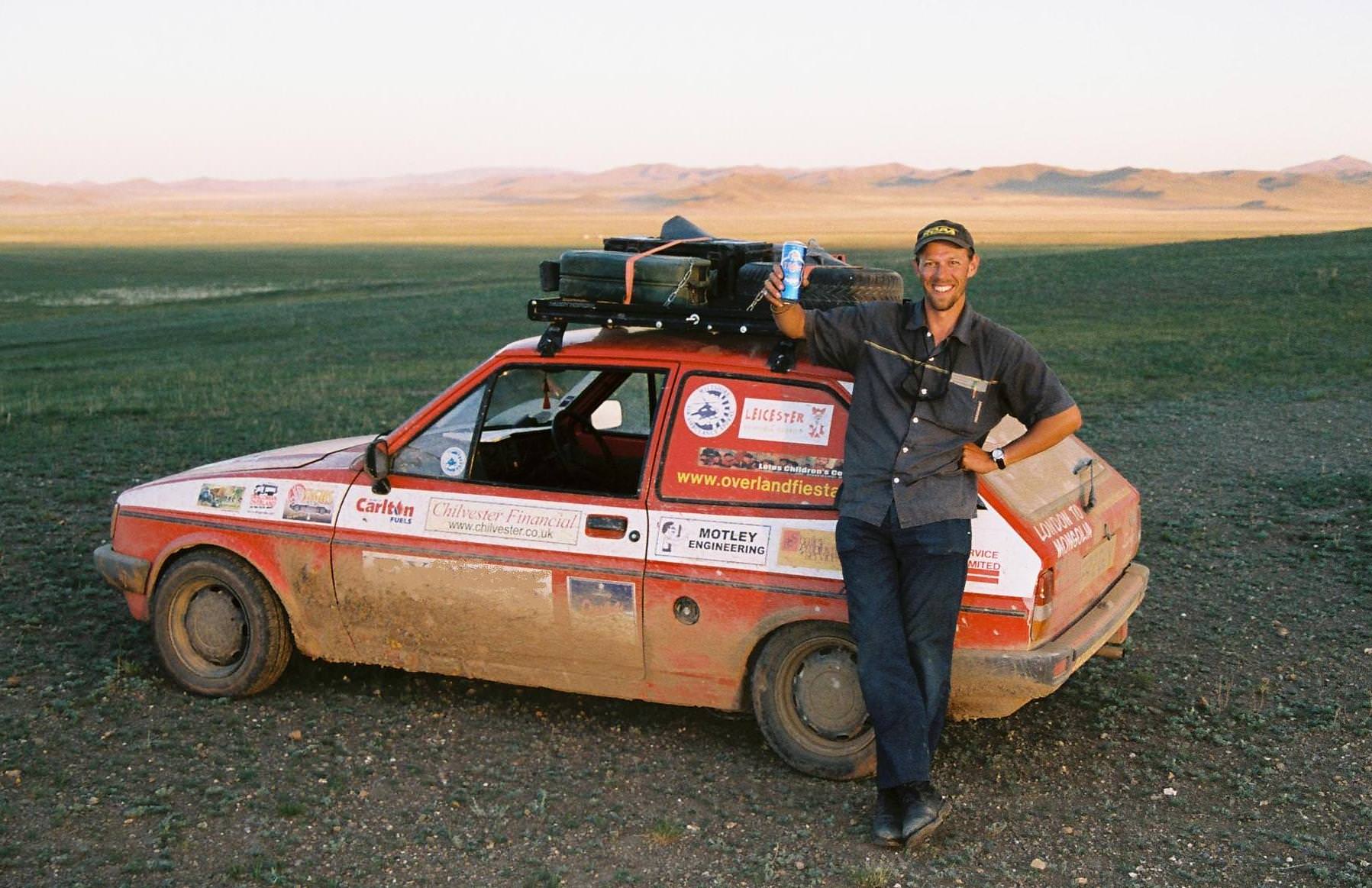 The first of our antics happened at a fuel station where we were unable to get petrol due to rationing and a complicated card system.  This ended in a roundabout way with us getting arrested (more out of curiosity) and Hossein shouting at the Head of Police and asking for his personal fuel card, which he amazingly passed over!  I was left in an underground concrete bunker with the police chiefs, while Andy and Hossein went for fuel.
Driving here was high in comedy value, but the lack of systems worked and you'd find yourself 6 abreast at traffic lights in a 3 lane road with people waving at you after just cutting you up, whilst towing a wheel barrow!
People were extremely welcoming.  At 60mph on a motorway, we found we were suddenly being filmed by a lady in a full chador.  She started waving and then, while still driving at 60mph, came alongside and handed us a small gift welcoming us to Iran!
Next installment… Mark and Andy head through the 'Stans'
If you want to follow in Mark and Andy's tyre tracks, why not sign up to our Exploratory Silk Road overland trip.