Details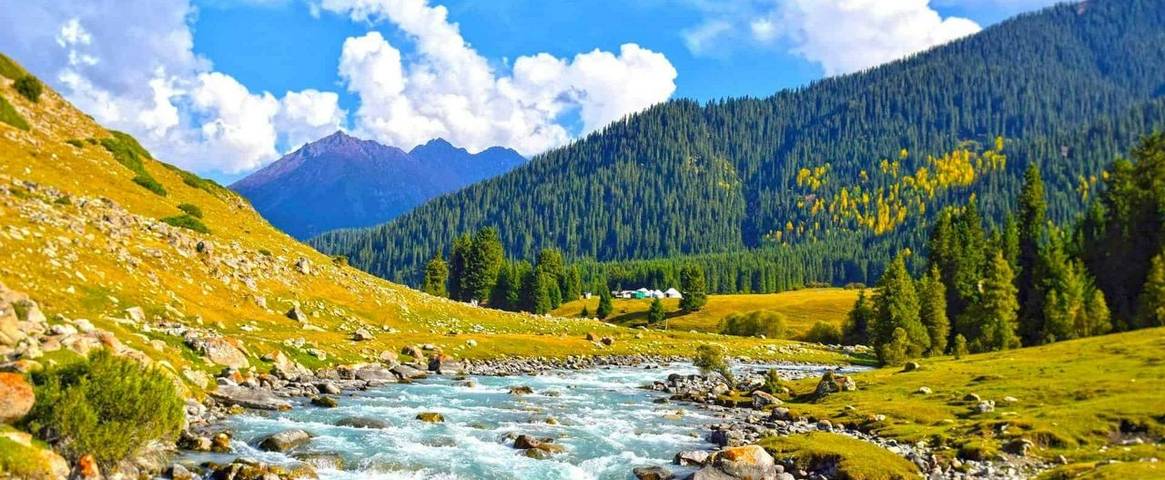 We have four brand new trips for you to join this year, exploring Kyrgyzstan, Tajikistan, Uzbekistan and Kazakhstan.
With Turkmenistan's land borders remaining closed to tourists, our trucks are not yet able to reach the 'Stans. Whilst we are hopeful that next year our truck trips will be able to restart, we can't wait that long to start travelling in Central Asia again! So, we have created some new itineraries in the Central 'Stans that use a variety of local transport from Uzbekistan's bullet trains and sleeper trains to private minivans and 4 wheel drive vehicles.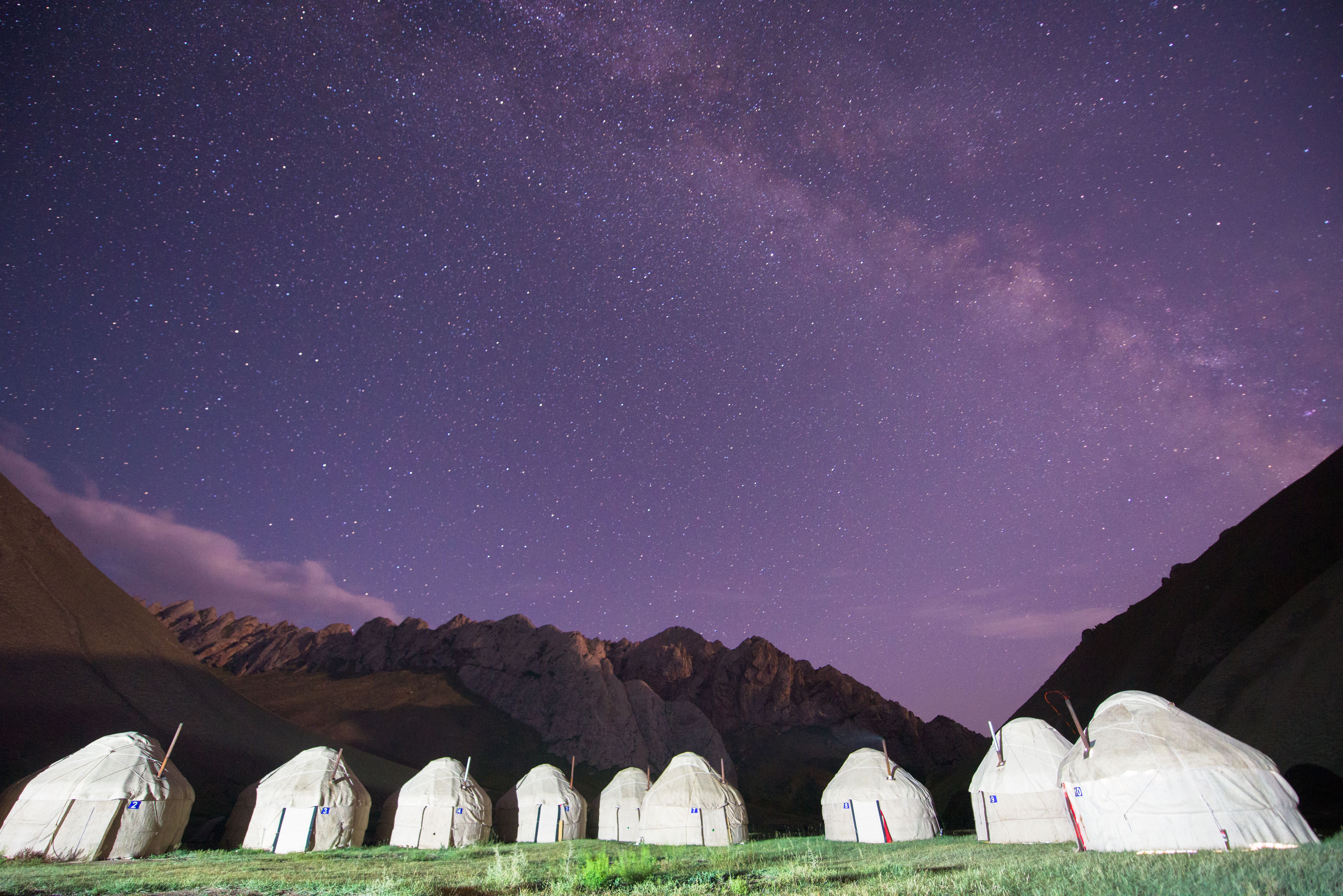 Accommodation will range from yurt camps to family guesthouses and small local hotels. We've kept the itineraries as close to our truck trips as possible with some brilliant new places and experiences added in! These include the Silk Road city of Khiva, the Khorezm Fortresses in Uzbekistan's desert, Charyn Canyon and Altyn-Emel National Park in Kazakhstan, Tajikistan's spectacular Fann Mountains and traditional eagle hunting and horse games displays in Kyrgyzstan.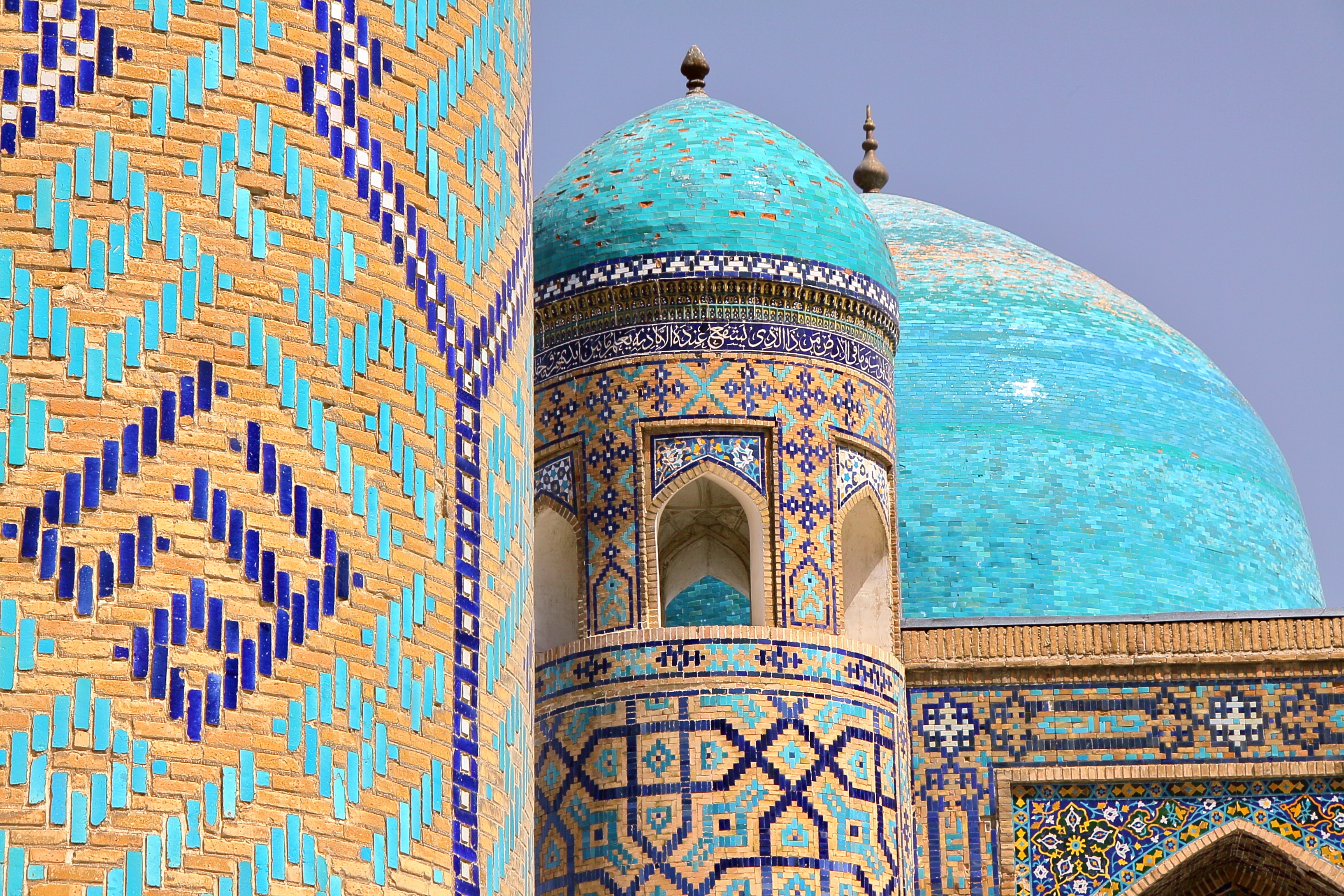 Many of you will know our Tour Leader Alexis who will be leading these trips and ensuring everyone has an incredible trip. We hope you can join us!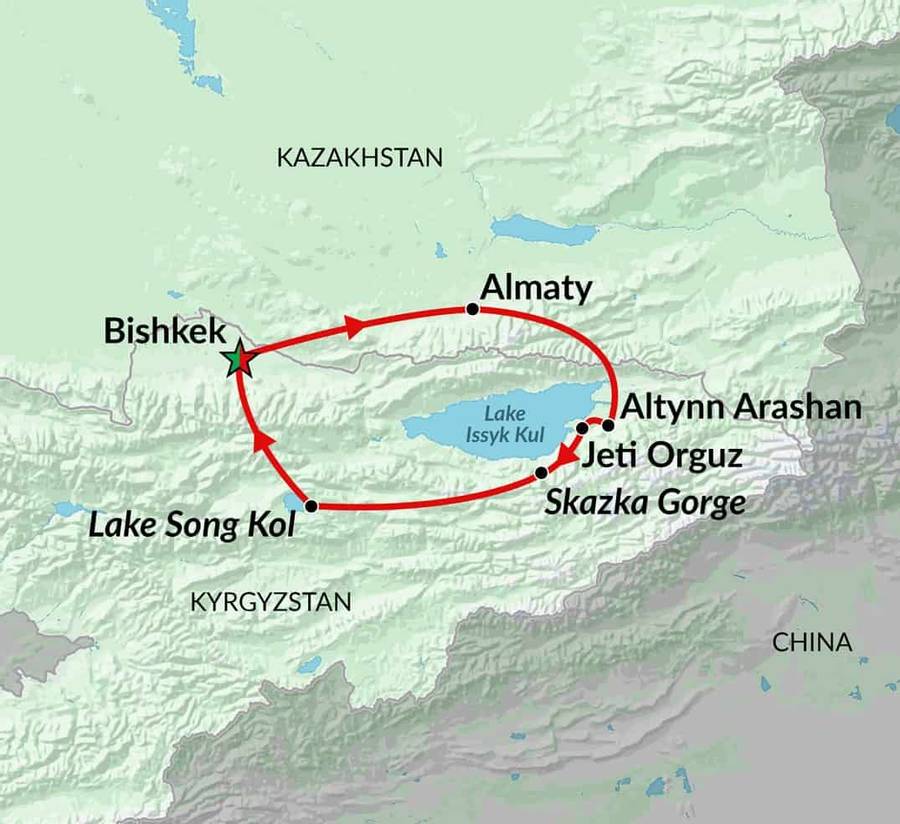 Starting this June, our Kyrgyzstan Uncovered tour will take you through both Kyrgyzstan's and Kazakhstan's stunning, wild landscapes. Explore the singing dune of Altyn-Emel National Park in Kazakhstan and the little visited southern shore of Lake Issyk-Kul, Kyrgyzstan's huge alpine lake. Experience traditional eagle hunting and horse games and stay in a yurt camp at Lake Song Kol.
Starts 15th June, ends 30th June 2023, £1295 plus US$500 Local Payment.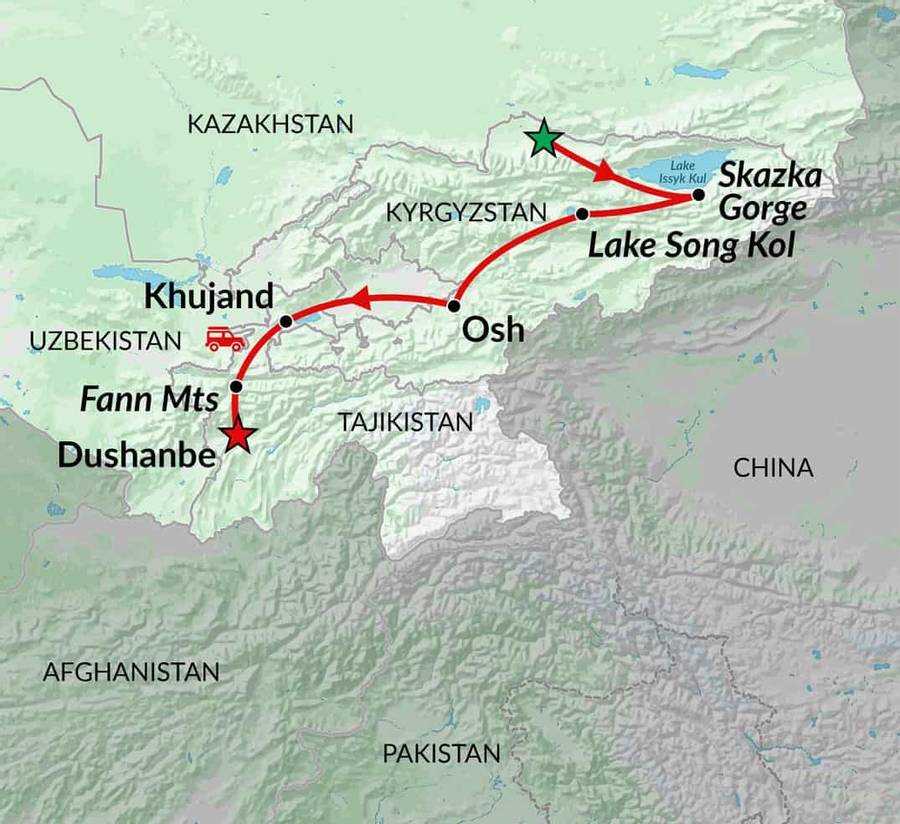 Journey through Kyrgyzstan, Uzbekistan and Tajikistan on our 18 day Silk Road Explorer, to experience incredible mountain scenery and vast open landscapes as well as ancient silk road settlements and cities. From the beautiful lakes of Issyk-Kul and Son Kol, we journey to Central Asia's oldest bazaar in Osh to the centre of silk production in the Fergana Valley and on to the stunning peaks and lakes of the Fann Mountains.
Starts 8th July, ends 25th July 2023, £1495 plus US$550 Local Payment.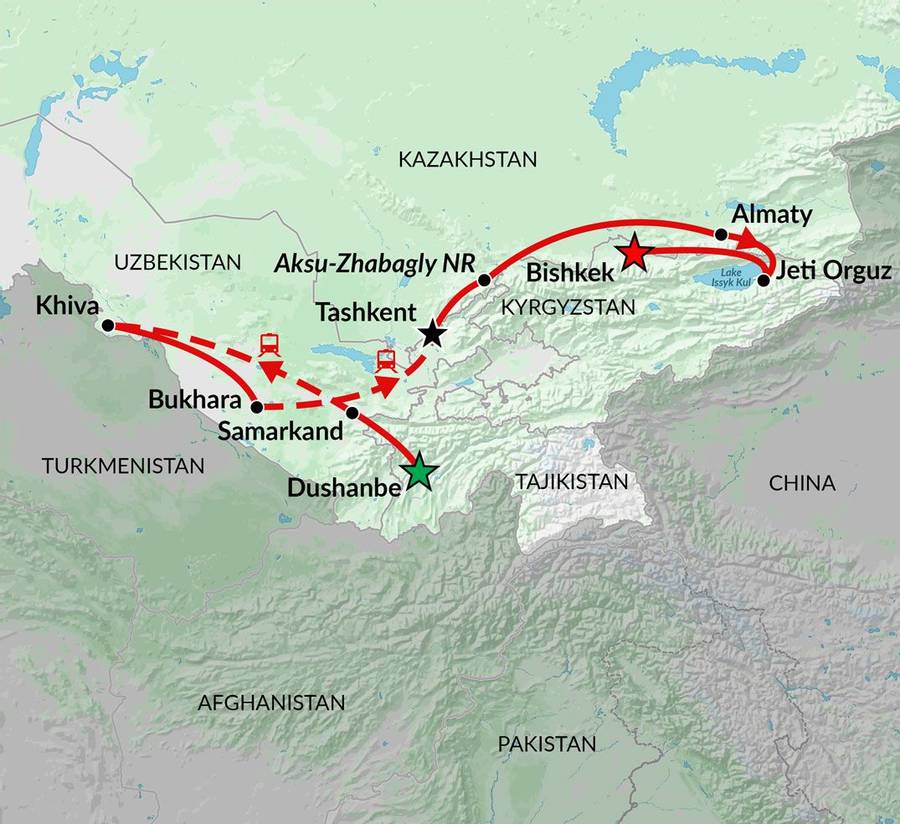 For Silk Road cities, ancient fortresses and modern cities as well as vast, wild landscapes and beautiful natural scenery, have a look at our 23 day Silk Road Adventure. Travel from Dushanbe in Tajikistan into Uzbekistan and the famous Silk Road cities of Samarkand, Khiva and Bukhara. Take the fast bullet train from Bukhara to Tashkent, before crossing into Kazakhstan for modern city life in Shymkent and Almaty. The last leg of the journey travels through incredible scenery around Lake Issyk-Kul, finishing in Kyrgyzstan's capital Bishkek.
Starts 25th July, ends 16th August 2023, £2095 plus US$500 Local Payment.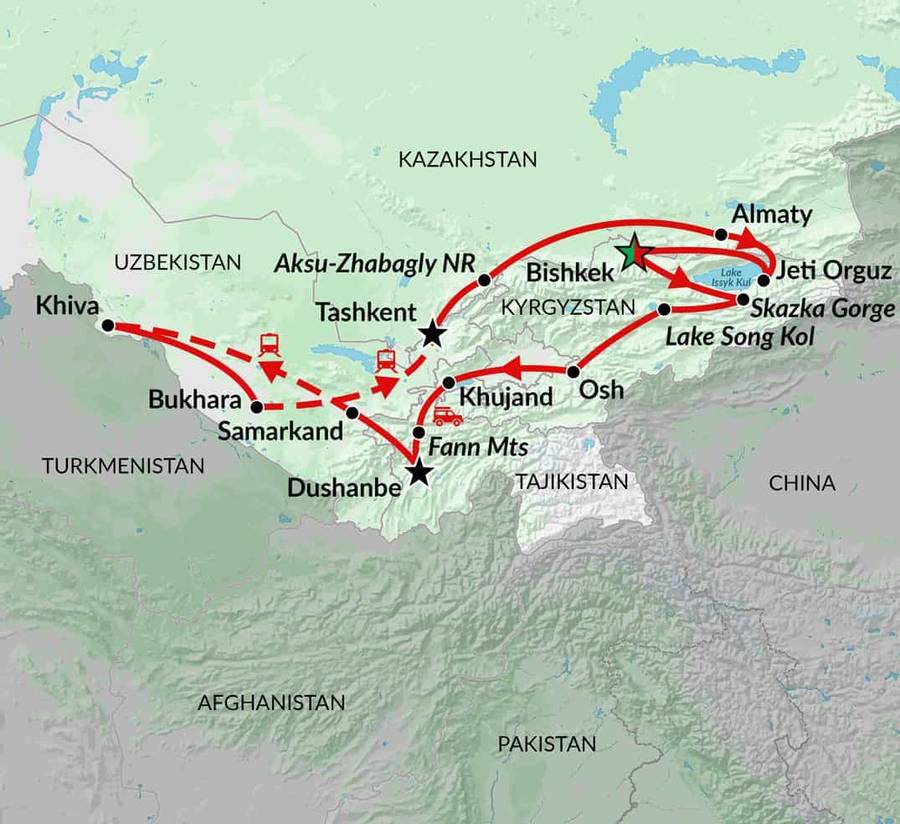 The 40 day Silk Road Circuit combines the 18 day and 23 day trips.
Follow one of the world's most well renowned highways; the Silk Road - discover the ancient trading routes through the 'Stans' and visit some of the oldest cities in the world. Take a journey across the expanse of Kyrgyzstan and up in to the Western Pamir Mountains of Tajikistan, before exploring Uzbekistan the heart of the Silk Road and returning through the wilds of Kazakhstan back to Bishkek.
Starts 8th July, ends 16th August 2023, £3595 plus US$500 Local Payment.