Details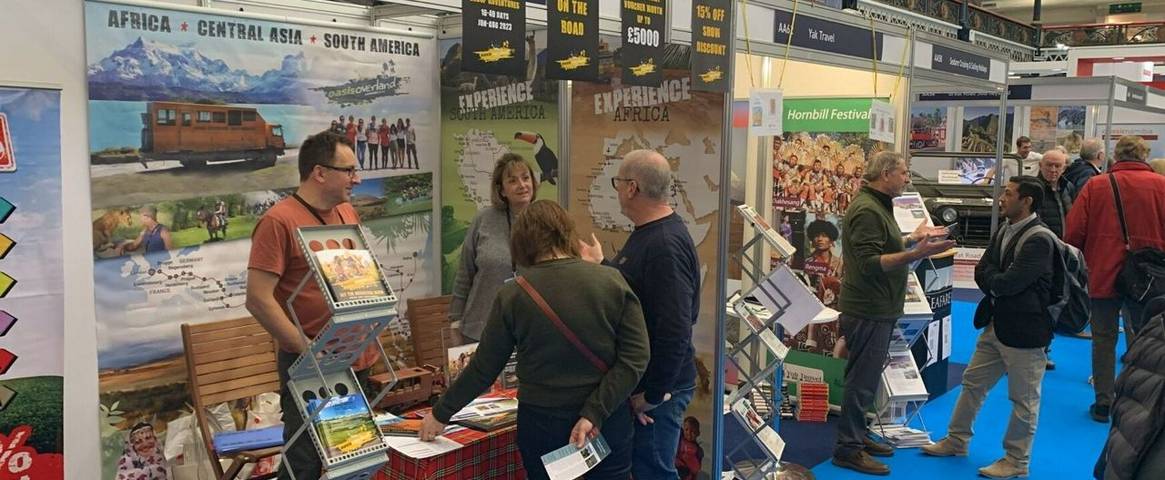 The Destinations Travel Show and Kensington Olympia between 2-5 February was not only an opportunity for Sales and Marketing; it was so much more than this.  It was also an opportunity to meet up with old clients and new. 
On our first day we took 4 bookings for our next Trans Africa tour starting in Morocco in November 2023.  It quickly became apparent to us that our trip itineraries, post-Covid, still have the ability to spark the imagination and wanderlust in clients.  We were visited by several people who were happy to tell us just how many countries they had visited; but it has to be said that more often than not, they found a country or two on our trips that they had not yet been to.  It was gratifying to know that there were still places not yet ticked off on their bucket lists.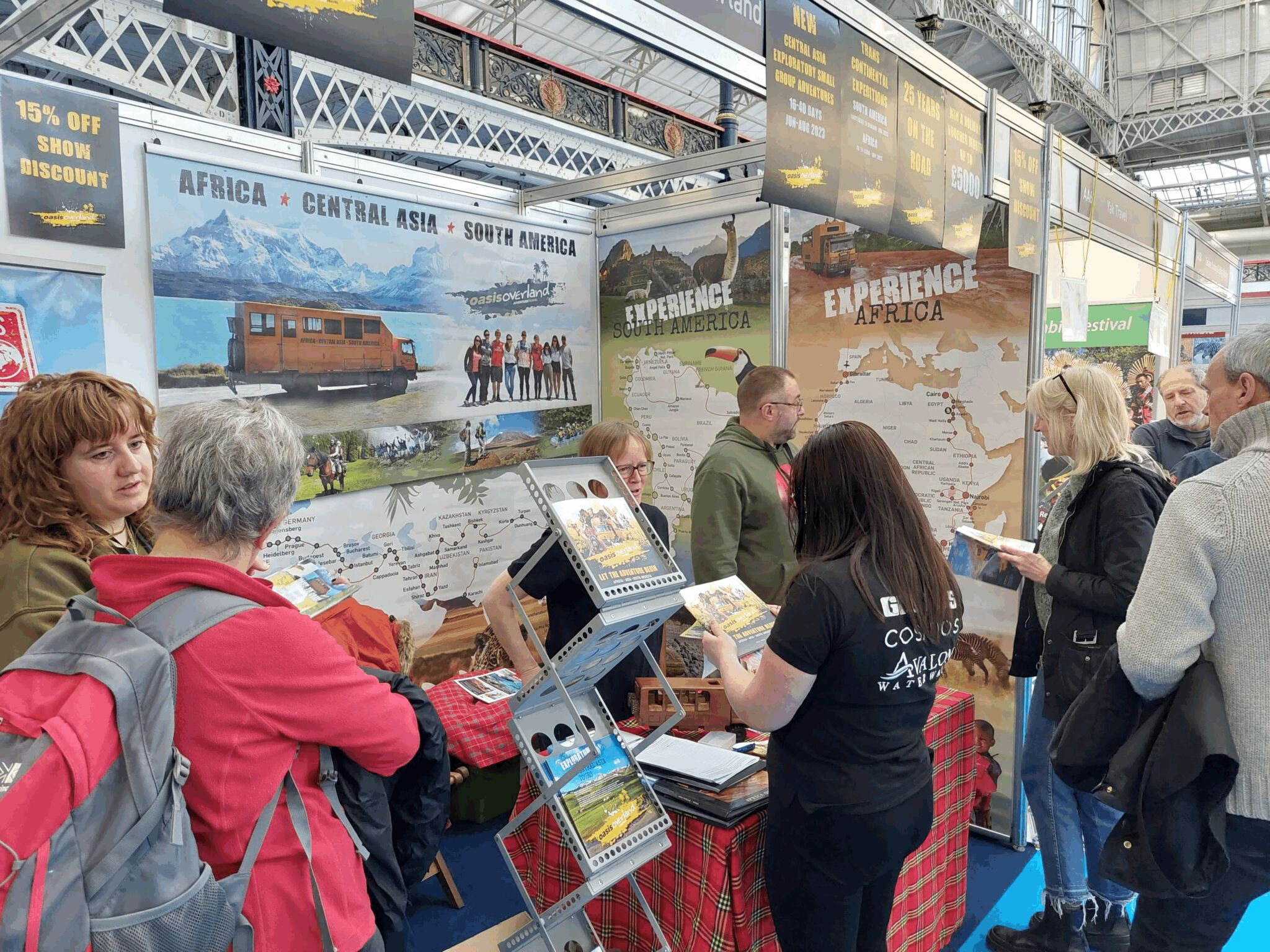 The Show was an opportunity for repeat clients to reminisce about tours done, places seen and activities undertaken.  There were more than a few laughs about trip experiences that showed us clearly how our trips have made a lifelong positive impact on people from all walks of life.  Oasis Overland is not only giving people the opportunity to visit far and distant lands, but also to make new friends and special memories that do last a lifetime.  As we celebrate our 25th anniversary this year, we know that we are still providing an unforgettable experience on our overland vehicles for all walks of life.
We were delighted by the wide spectrum of age groups that came to see us; it is an important reminder that whatever the age, people love to travel and experience new places and are prepared to explore new destinations.
To all our visitors we say thank you. Thank you for sharing your stories, hopes and dreams with us; thank you for spending time with us and we look forward to travelling with you in the future.
For more details on our trips, we urge you to browse through our website and plan your next trip.  Our team are waiting to hear from you and will help you to choose the best trip possible for you. We also encourage you to have a look at www.encounterstravel.com where you will find other equally tantalizing shorter trips to take.
One of the things we talked with people a lot about was our new schedule for our Central Asia trips in 2023. As we can't get our truck through Turkmenistan still, we are running these as small group trips instead, and it was great to launch and talk about these new trips at the show.