Details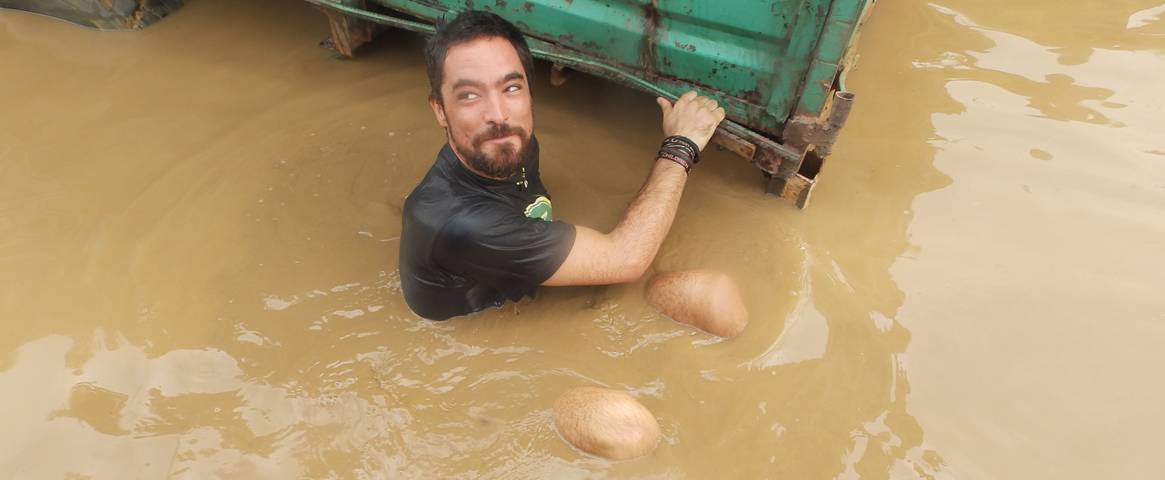 At around 5.30 pm on a typically dark, cold and wet evening in early winter, a yellow truck pulled out of an unassuming workshop in Somerset, south-west England, turned right, and rolled off along an abandoned minor country road into the night. A few days later, but this time against a backdrop of a solemn grey cloudy sky, another repeated the trick. This was hardly a grand depart, by any stretch: there was no fanfare, in fact there weren't even any travellers on board yet, and it the trucks weren't so incongruous in rural Britain, no-one would probably have even noticed them.
But these vehicles were and, soon enough, the groups on board them will be starting an adventure unlike any other: a 39-week lap around Africa, as overlanders call it 'The Trans' or to use Oasis tour leader Joe's phrase in a recent blog, 'the trip of trips'. The 2014/2015 Trans-Africa was, finally, underway. 
'The Trans' carries an almost mythological status amongs the overland community; drivers and tour leaders who have 'done a Trans' are often seen in a different category from those of us who haven't. Not that there is any snobbery to it; overland crew live in quite the socialist utopia in many ways. After all, it's hard to have hierarchies when none of you have showered for a few days and spent most of the afternoon digging a truck out a muddy boghole. But it's easy to see why it is seen that way. Having traversed the frustrations of Portsmouth's late rush hour, the trucks headed separately down western France, through Andalucía and then to Gibraltar, where they met their respective groups of travellers. From this outpost of British order, formality and social awkwardness they are now heading into what, for many, will be quite literally the unknown, and certainly nothing quite like rural England. The trucks and their groups are now in Morocco, attaining visas for the next few countries they will pass through on their way through West Africa eventually to Cape Town (expected arrival mid-April), where they'll turn around and come all the way back up the eastern side before finishing up in Cairo next August. 
There will, of course, be challenges on the way: unexpected delays, adverse weather, frustrations with officialdom, short-notice changes of plan and almost certainly getting stuck on a muddy track more than once. But the crew are ready, that's what all the preparation was for, and with the help of their groups, they'll find a way around it. And what comes will also offer unrivalled memories: bustling colourful towns full of buoyant and effervescent people, a varied but relentlessly staggering natural beauty, from the emptiness of the Sahara to the claustrophobic and yet infinite expanse of the Congo, and a largely unchartered and hidden, yet rich culture and history, intact and not diluted by gift shops selling tat or gaggles of tourists wearing identical baseball caps. And then there's the wildlife. But that, in many ways, is the nature of the Trans, and helps explain why it is held in such a unique regard by those who have done one, as crew or as a passenger. It'll be tough at times but undoubtedly completely worth it, and more.