Details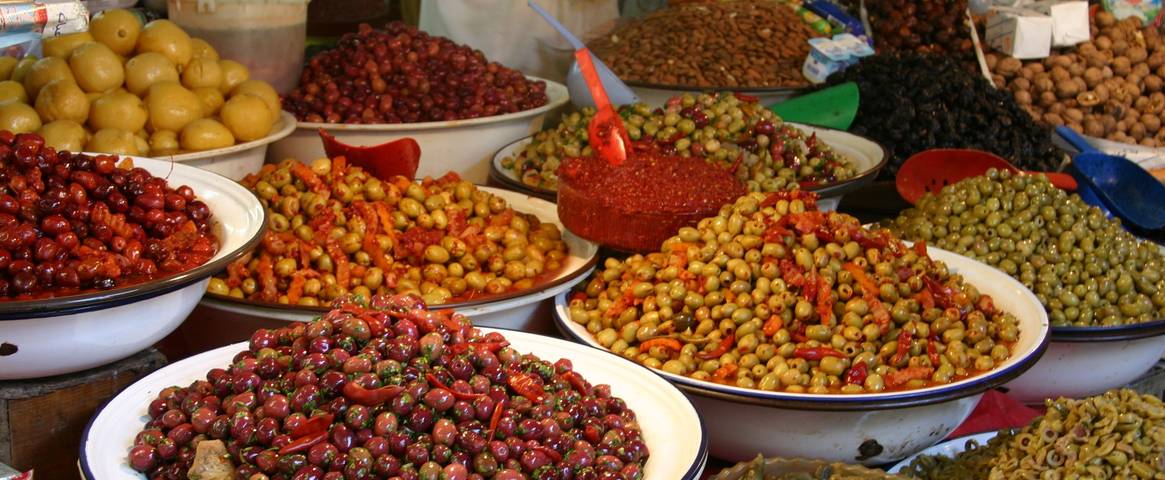 Here is the latest blog from our Tour Leader Joe, currently leading the 39-week Trans-Africa Expedition. It's not too late to join him on his way back up from Cape Town, departing 9 April 2015, there are a few spots still available. 
Last time I put a post together for Oasis I was preparing for the mother of them all. The 39-week Trans Africa Overland Expedition. We were prepared and stocked with supplies for the journey and all that was left was to get to Gibraltar to meet the 17 lucky peeps who would be accompanying us on this journey. This involved some last minute farewells at Portsmouth to Mark Middleton, Fleet Manager and all round truck extraordinaire, and Natalie Smart, Africa specialist and hashtag queen!
It was a fitting send off as only a week later Natalie finished up her time with Oasis by seeing off the said 17 at the airport. The Trans this year was her baby and it was now up to me to carry on her fantastic work in the behind the scenes preparation and get on with the day-to-day running of the trip. So there we were on the cusp of something that my big travel dreams as a teenager would never have considered: West Africa. After a lovely 'mini-cruise' from Portsmouth to Santander and two days driving the length of Spain, we found ourselves in Gibraltar, the start point of the trip.
With the few days we had, Steve, the driver, and I set about making a few last minute preparations in anticipation of the arrival of the group from the UK. It seemed in no time at all that but the day of reckoning was suddenly upon us. I made my way to the airport full of questions: Who are these folks? What are they like? Will they all get along? Damn, I left my Oasis welcome board behind… Will they spot me? Gibraltar Airport isn't exactly big and as it turned out you can spot an Oasis Overland group from a mile away. There they were in their t-shirts and shorts, backpacks draped from their shoulders and a big smile to greet me. This was real… One last day of normalcy was allowed for roast dinners, fish and chips and some serious duty free shopping in the theme park of all things British that is Gibraltar before we sailed to Africa! It's strange to stand atop a boat as you leave one continent and see the other looming large just there…
What adventures awaited over the next 39 weeks? Well initially, not many. First stop was Rabat for the all important visas we needed to get us through the next few months. Once the paperwork was out of the way we were free to get the trip going for real. Morocco is a fantastic country and a great way to introduce everyone to the world of overlanding! There is plenty to see and do with some beautiful campsites. We took in the epic Hassan II Mosque in Casablanca, the ancient Roman city of Volubilis and the winding medina alleys of the very blue Chefchaouen, the royal jewel of Fes. 
From there it was the natural wonders of Todra Gorge and the Atlas Mountains, before the Hollywood in Morocco of Ait Benhaddou Kasbah which has been used in films such as Gladiator, Cleopatra, Lawrence of Arabia and more recently Game of Thrones, just to name a few. On our way to Marrakech we encountered swollen rivers and streams brought on by some on the most significant November rainfall in 50 years. Luckily we managed, all the way, to stay one step ahead of the worse of it. Sure we had a few soggy nights but nothing compared to what those same regions would encounter just a few days later. 
With a couple of days in Marrakech we were able to explore the seemingly endless souks selling all manner of oddities and indulge in some great Moroccan fare that is on offer at the dozens of pop up restaurants that materialise after dark on the Djemaa El Fna Square. Not to mention the famous snake charmers and the bizarre, ad hoc, take all comers, boxing ring. We had culture coming out our ears and it was time to slow the pace with a few stops along the coast near the surfing hubs of Essaouira, Taghazout and Agadir. Lazy days and sunny skies were in abundant supply as we worked our way south towards the Sahara.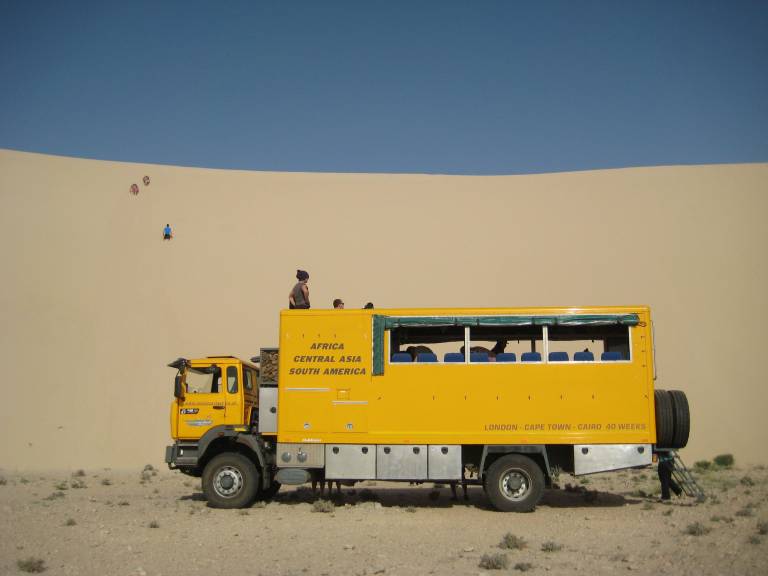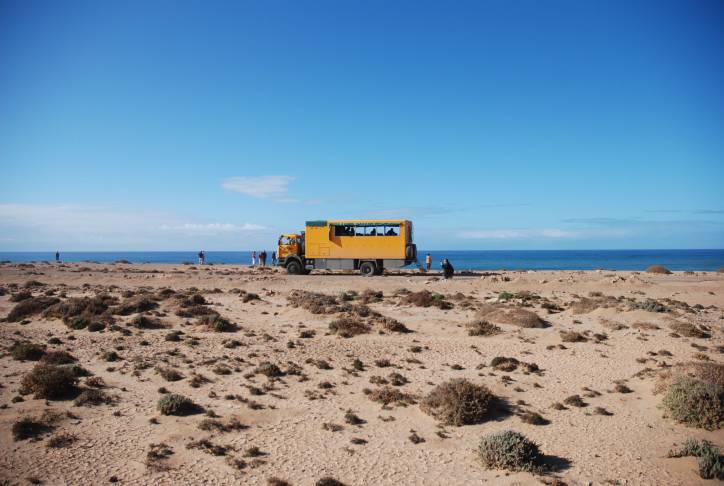 It wasn't all smooth sailing though. The previously mentioned rain had made some of the places we visited a bit damp, to put it mildly, which made for interesting times when it came to finding a suitable place to camp. It appeared the Sahara had turned into one big lake and on the way to one particular camp spot the sands resembled a sloppy goo that in no time had our overland truck, called Nala, well and truly bogged. Six hours and a big team effort later she was free to the relief of her occupants and the amusement of a few locals that had come to witness our plight. 
Our camp site for that night remained an unattainable goal but thanks to the hospitality of the local mayor we were shown a suitable place on hard ground in the nearby village to camp. Onward south we went finding shelter the following night in a camp with a large wall that provided some welcome protection for the gale force winds whipping in off the Atlantic. This was what the Trans Africa is all about. Making the best in trying situations and the group were taking it all in their stride.