Details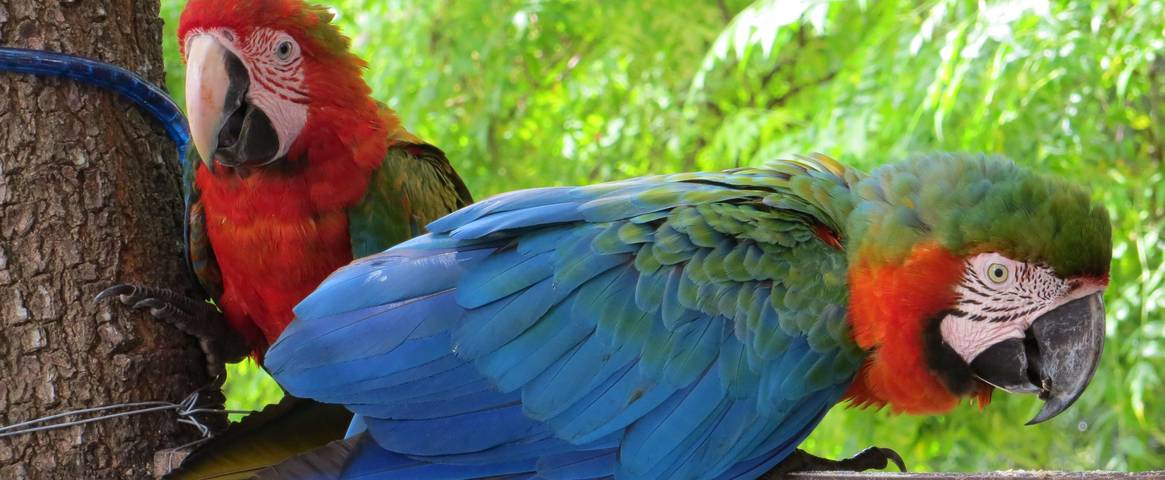 Earlier this year I travelled to Brazil and to the vast wetland area known as the Pantanal. I knew you could look for wildlife here but I didn't realise how much I would see, it was fantastic!
Don't go expecting a jaguar to saunter past you but do expect to see abundant colourful birds, smaller creatures you may never have heard of and possibly a small, infamous fish with very big teeth…
The Pousada Santa Clara was our base in the Pantanal, where the Oasis Overland truck groups stay. Once a working farm, it is now a lovely place to stay complete with a pool to cool off in the heat and traditional, delicious meals to eat. The first morning's activity was a two hour hike in search of wildlife. The area is pretty flat and later in the season it would be flooded but for now we walked through grass to raised, tree-covered parts that dotted the landscape. These become refuges for animals in the floods and even now was the best place for spotting wildlife. We caught sight of a group of quatis, cute, long-nosed mammals with a long, striped, racoon-like tail, racing along the tree branches. From quite far off we heard what sounded almost like roaring and as we approached the trees, some in our group looked quite nervous! Our guide led us confidently on and pointed up to the tree-tops where a group of very aptly named howler monkeys were making themselves heard. The noise was incredible! " 
We took to the river in the afternoon, chugging along in a small motorboat. We saw more caiman than you can shake a stick at, slipping underneath the surface of the water as well as capybaras, the largest rodent in the world (but also very cute)! An absolute highlight was the sight of a couple of river otters, staring at us from upriver before they ducked under the water and out of sight. That evening we headed out in the truck with a spotlight which picked out a fox, a bush deer, bats, hundreds of caiman's eyes glowing on the banks and the biggest spider I have ever seen! I mustered up enough energy in the sweltering heat the next day for a sedate horse ride whilst others went to pitch their strength and wits against Brazil's most famous fish, the piranha! The fishermen and women returned victorious with lunch for the day and very good they tasted too. They do have really big teeth though. You're not likely to get bitten by a piranha but mosquitos are pretty much guaranteed so good insect repellent is essential. The heat was intense too so don't forget your hat and sunscreen. Birdlife is everywhere in the Pantanal and we saw toucans, macaws, parrots, kingfishers, ducks and herons on our trips out. One of the best things about this place though was just walking around the Pousada amongst the shady trees and watching the hyacinth macaws, all sorts of parrots and parakeets, stunning small birds like the red crested cardinal and hundreds of other colourful, noisy feathered friends! You can visit the Pantanal on our Coast to Coast or Kingdoms & Carnivals Overland Adventures or on our Rio to La Paz, Rio to Cuzco and Rio to Lima Regional Explorers.