Details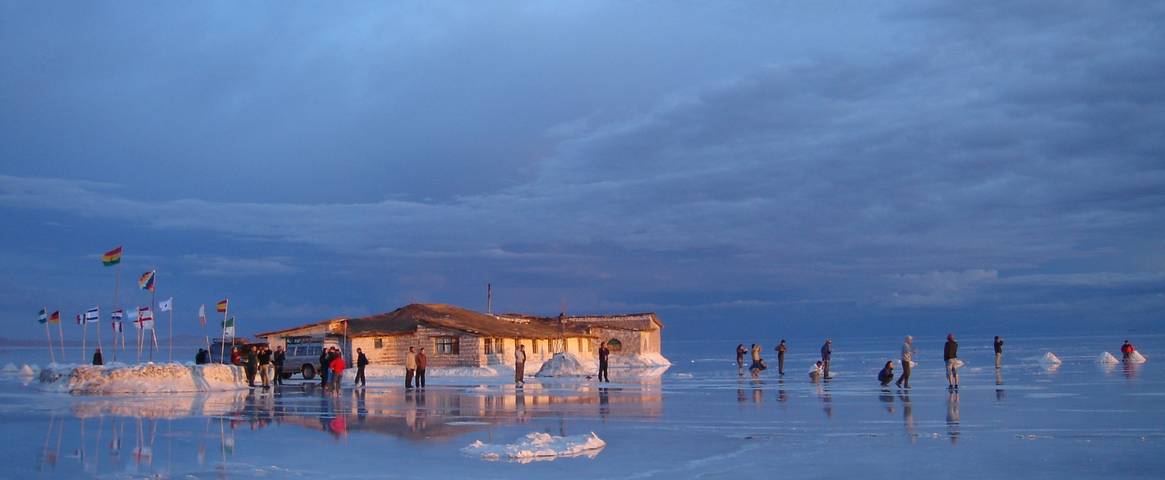 Bolivia: a landlocked country in South America. Often overshadowed by its very famous neighbour Peru, this country has more than ample to satisfy a tourist thirsty for adventure. For whatever reason, it hasn't quite made it onto the main tourism stage, but as a company who've travelled there for a number of years now, we're determined to shout about how fantastic it really is! Check these facts out:
Bolivia is the highest country in South America. La Paz is the working capital city and is (unofficially) the highest capital worldwide, at 3650m! You'll see tourists breathlessly navigating the up and down streets, while the locals weave amongst them, often with loads on their backs, and not even breaking a sweat! 
Did you know there are Zebras in La Paz? Volunteers dress up to help people cross the streets – and bring a smile to peoples' faces ? 
The Salar de Uyuni is one of the world's highest deserts, and is surrounded by volcanoes and mountains. The salt pan covers almost 10,600 square kilometres, and there's even a hotel built entirely out of salt! The salt flats appear to go on forever – make sure you grab some props to have some fun with crazy photos! 
For those who love adrenaline, "Death Road", is in Bolivia. Renowned as the world's dangerous road, this downhill journey is available to mountain bike. You'll travel from snow capped peaks to tropical rainforest in 64km – all downhill. It's terrifying and thrilling all at the same time! 
San Pedro Prison, in La Paz, has hit the headlines numerous times. It's a prison with a difference: inmates must pay rent for their cells, and many live with their families inside. It became famous when a British drug dealer, Thomas McFadden, was admitted and held there for a few years – he made money by giving tours around the prison! This had to stop when people started to disappear…! You can still see the Prison in the centre of La Paz, and "Marching Powder", the book about Thomas and his life in San Pedro, is a must-read.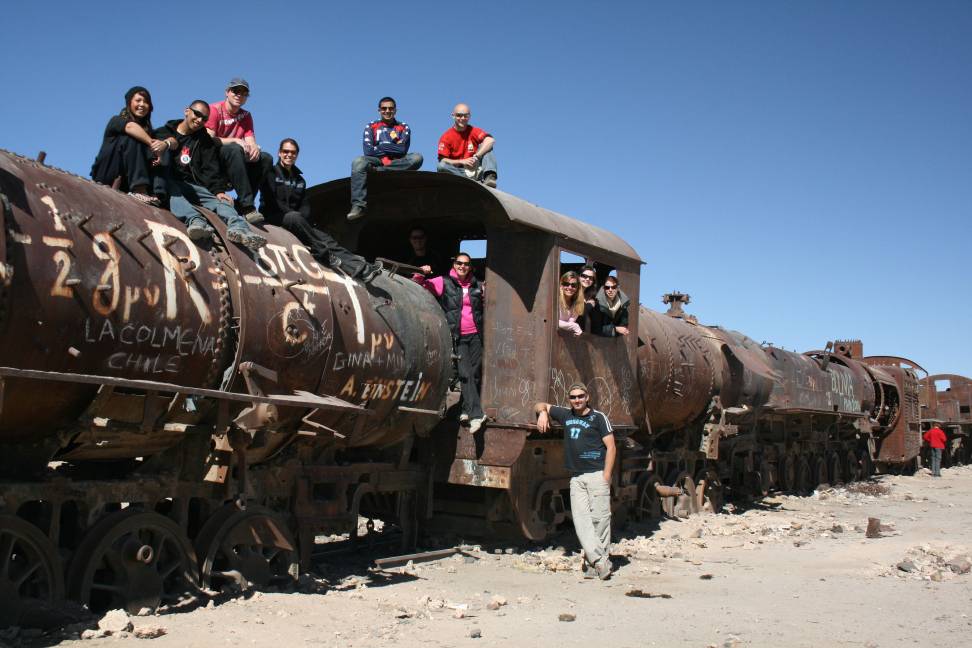 Bolivia boasts 5055 dinosaur footprints – from 8 different dinosaurs! The prints date back 68 million years and are on a vertical wall. Crazy!
Bolivia exports Brazil Nuts. In fact, this small country is responsible for 70% of the world's Brazil Nuts; that's almost 25 million tonnes! 
One fact we know quite well is the state of the roads – only around 11% of them are paved. It makes for a bumpy ride! ?
A different night out in La Paz is to go to watch the wrestling. Ignore all your pre-assumed stereotypes though; the favourite shows feature the "Cholitas"; hard Bolivian women wearing their bowler hats and their many frilly skirts! You'll see women fighting women, but also women fighting men – you can guess who the favourites are in those matches ? The crowds go wild – just watch yourself when the fight breaks loose of the wrestling ring!
You can't miss the Witches Market when you're wandering the streets of La Paz. You'll see the Llama foetuses dangling from stalls, see jars with snakes and scorpions in them, and if you hang out for a while, you'll meet people coming to visit the stalls in search of potions for everything from encouraging a lover to taking revenge! 
There is no McDonald's in Bolivia! It's possibly the only country in South America to boast this, but even in the capital, it remains Big Mac free! 
We hope you'll agree that Bolivia really is worth checking out. We visit on both Small Group Adventures and Overland Adventures (see examples below), so whether local transport and small groups, or camping and trucks is your thing, we're ready for you!
Here are just 2 of the many different trips we offer that include Bolivia:
Bolivia Encompassed 15 Days (including the Amazon Jungle) 
Happy Travels! ?