Details
A few helpful tips to help you decide you next destination.
Vodka
Just to clarify, we're talking about the locally produced smooth, fragrant, warming alcohol; not your local pub's house bottle which you have to drown in lemonade. It's a local delicacy – one that many people are proud of.  Vodka is shared between friends, tipped into you at parties (where, as a tourist, you'll become the centre of attention very quickly!) or sipped slowly around the fire while exchanging stories.  It is part of the culture, so that surely means you have to sample it, right? A helpful tip: the more you down the contents of your glass, the more it is refilled. Learn to sip!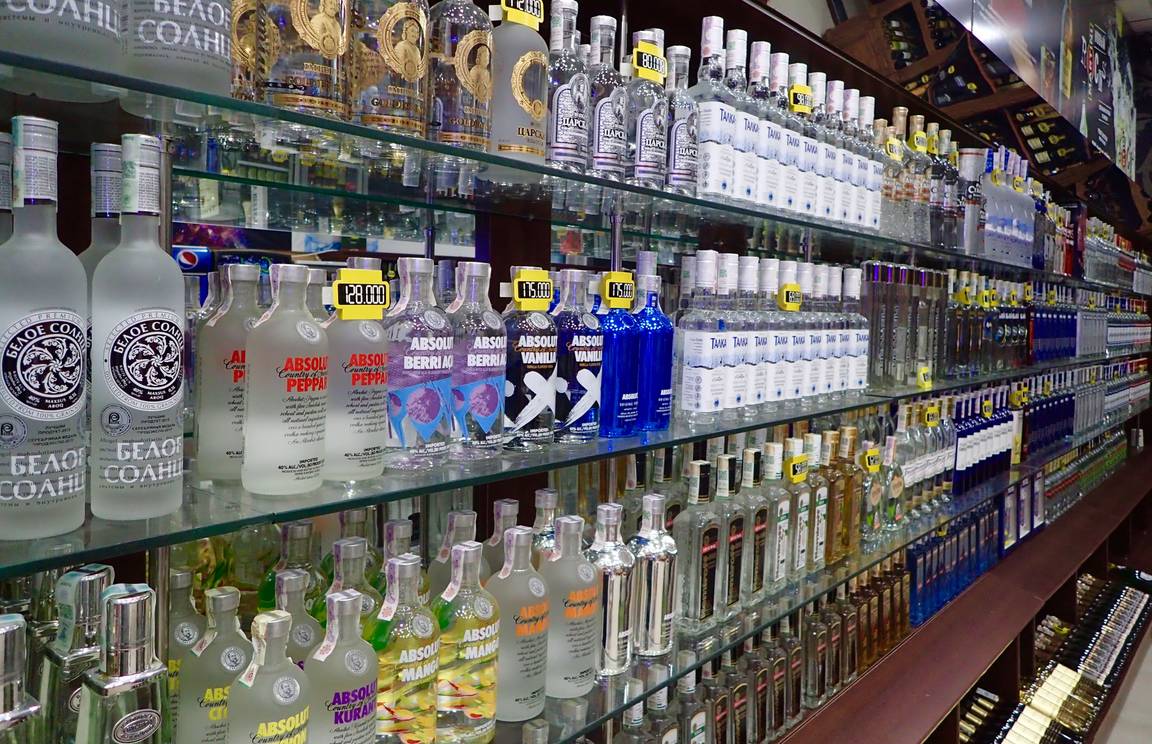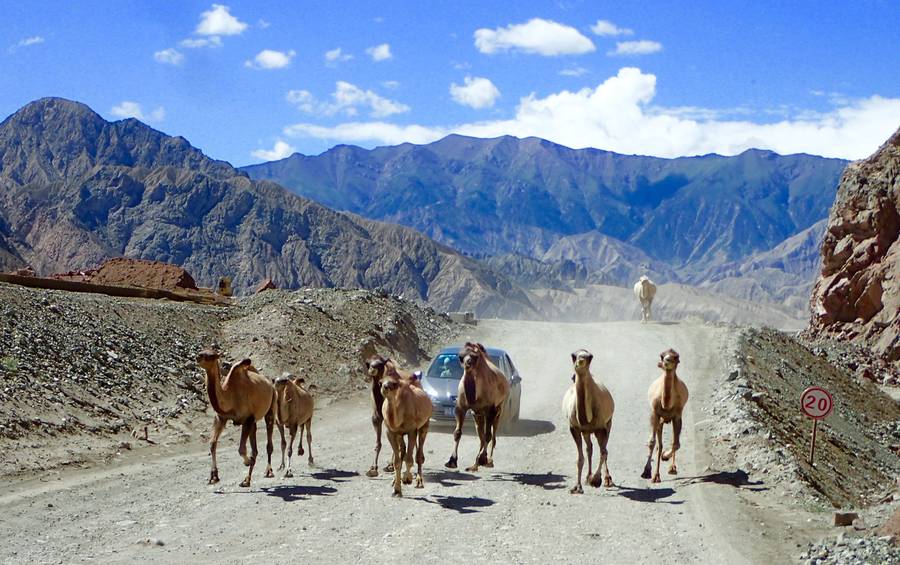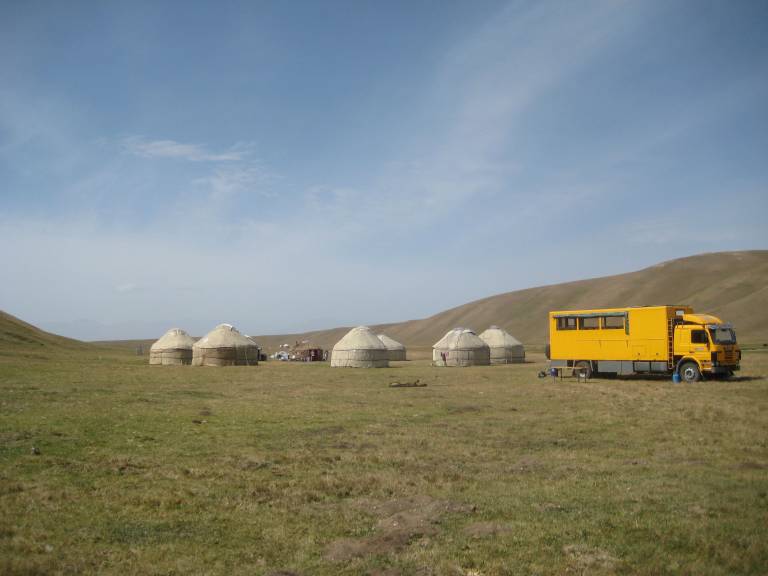 Camels
Do you like camels? Who doesn't? They're majestic, calm, haughty, and they are relied upon by local nomads to transport their home.  They are also farmed in countries like Uzbekistan and Turkmenistan – they provide families with milk, fur and meat.  It's a fantastic sight to see camels at the side of the road; it really makes you feel like you've stepped back in time and are travelling the ancient Silk Road.  If you do want to get close enough for photos, make sure you give them a decent amount of personal space – in case they spit at you!
History
I'll be honest; I'm not much of a history buff.  I only like certain museums, and my historical knowledge of anything pre 19th Century is fairly poor.  BUT! The places we saw and explored blew me away!  We visited places that the Mongols rampaged over (even I know about Genghis Khan), and cities that Marco Polo saw in the 14th Century!  I was barely aware that the ancient Silk Route is how the Western world met the Eastern world.  It's how religions spread, how spices travelled; it's how silk became known to the West, and, more sadly, how the Black Death spread to Europe.  This part of the world is so interesting – and yet so relatively unexplored by tourists.
Kyrgyzstan
I could say something about all the countries Oasis travels to in Central Asia, because each of them have something special.  Turkmenistan boasts the Darwaza gas crater; Uzbekistan the ancient Silk Road cities, for example. But trip after trip, Kyrgyzstan comes up trumps with our travellers.  It's a truly special place.  It could be to do with the stunning snow capped mountain range that runs through the country, or the beautiful "Lake of tears" that means all traffic has to route around.  It could be the gentle nomadic people, some of whom are still living as their ancestors did hundreds of years ago. It could be the nights spent in a traditional yurt, and the star gazing the unpolluted skies afford.  It could be the incredible hikes and breath-taking horse rides you can go on. It could even be that in Bishkek, one of the only 2 cities in the country, they serve really good coffee and cake! For whatever reason, Kyrgyzstan polls as the favourite country of the expedition time and time again. 
No tourists
This is possible one of the biggest attractions about travelling to Central Asia. As a region still considered off the beaten track, it's usually only achievable at a premium (thank goodness for Oasis!), and the number of tourists you see while on the trip pales in comparison to most destinations. You'll meet other travellers at hot spots such as Bukhara or Samarkand, but numbers are nothing compared to, say, the Taj Mahal.  Tourists are still a novelty; they are still welcomed and there is just enough of them to justify the beautiful souvenirs available to buy (it's not that remote!) 
There's a bit of everything
Still not convinced? Well, take a look at the links below, and you'll find that you don't have to choose just one of the above for your holiday – all of this is available to you by travelling on an Oasis trip!  You can traverse a desert, climb a mountain, and visit ancient cities – all in one trip!
If you're short on time, you could choose to dedicate your holiday to Kyrgyzstan.  Check out our 15 day trip – you won't be disappointed!
If you want something that encompasses the brightest and best of Central Asia, then check out our Silk Road Highlights trip
For those who have more time, and who really want to immerse themselves in the beauty and rich culture of this region, check out our big trip – The Trans Asia from Istanbul to Singapore for 25 weeks.
Happy Travels!