Details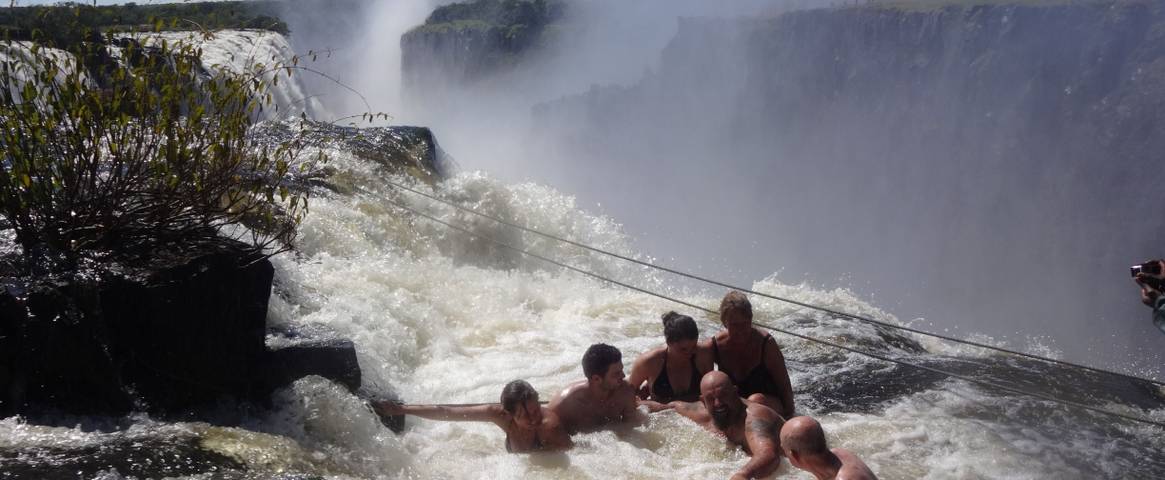 What better way to start 2019 than a festival at one of the 'Seven Wonders of the World!' The Victoria Falls Carnival! Described as the party that will "top your bucket list"  there are three days of  music, both local and international,  and non-stop entertainment!
The festival brings in travellers from all over Africa, and the world, and there's a great warm atmosphere. The event kicks off with the legendary party train – a train ride like no other- with DJ's on board, through the veld , stopping in a secret bush location for an unforgettable night under the stars with back to back DJ's .
New Year's Eve itself culminates in a huge party with a host of great live music and fun-loving, affable party-goers!
To top it all, your days can be packed full of superlatives too. Victoria Falls is one of the world's top adventure/ adrenaline destinations. White water raft the Zambezi; bungay jump from Victoria Falls Bridge; gorge swing/zipline or bridge swing , or simply take in the magnificence of the largest Falls in the world!
To join the celebrations and experience a New Year like no other, the following trips visit Victoria Falls at this time
Victoria Falls to Cape Town (22 days) Deserts & Gameparks starting in Victoria Falls on 31st December
Harare to Cape Town (34 days) Deltas and Dunes departing Harare 19th Dec
Nairobi to Victoria Falls (34 days) Savanna Dawn departing Nairobi on 10th December
Nairobi to Victoria Falls (53 days) Apes and Lakes departing Nairobi on 21st November