Details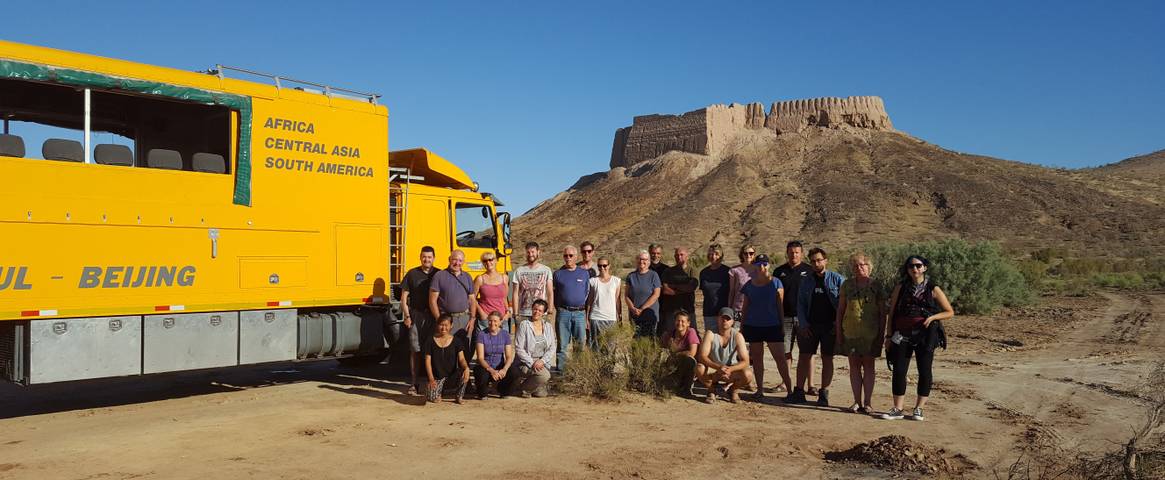 At Oasis Overland, a lot of our trips explore the historic culture of the places we visit as well as the modern sights, as we think the history of the land is just as important as what we see today. After all, it's the history that built the place! Our trip from Ashgabat to Bishkek is a journey that dives into history as we travel along some of the famous Silk Route.
What Was the Silk Route?
Also known as the Silk Road, the Silk Route is the map that marks out the trade route from China to the Mediterranean. This incredible network that linked many places together in trade was first put into action in 130BC, so to say it's old is an understatement! The Silk Road was a key trade route up until 1453, when trade with the West was boycotted during the period of the Ottoman Empire. To just imagine the vast amount of people that travelled along that route spanning over a thousand years is mind blowing! The name 'Silk Road' was issued many years after the routes were out of use, and is attributed to the vast amount of silk China traded using this network.
One of the incredible things about the Silk Route is how it snaked through so many varying cultures, connecting the people and societies. This would've been an incredible movement for social development, as ideas and ways of life were shared, and the ease with which produce could be transported to far-off places became much better.
Today, the route is still a sight of cultural significance, with many re-tracing the steps of those who lived so long ago, and exploring the surrounding areas along the way.
Oasis Overland Experience
As we mentioned, we have a trip specifically designed to explore some of the incredible destinations along the silk route, starting in Ashgabat and ending in Bishkek. You'll have the opportunity to visit some extraordinary historical sights, hike in the Aksu-Dzhabagly Nature Reserve and explore the so called 'Stan' countries. In 20 days, you'll feel yourself connect with the ancestors of such amazing places and witness a lifetime's worth of incredible sights!
If you're interested in this trip, or any others that we at Oasis Overland offer, then let us know! The same goes for any questions or enquiries you may have – don't be afraid to ask!
See all our Central Asia overland trips.