Details
Oasis Overland Tour Leader Alexis has worked with us in Africa, South America and South East Asia - learn a little bit about her.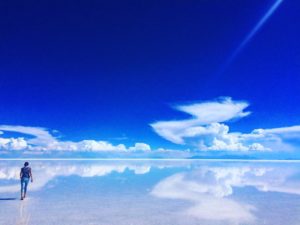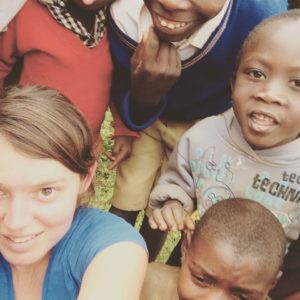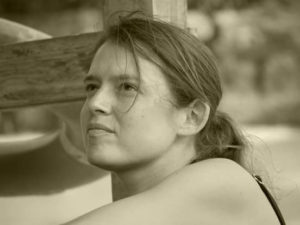 How long have you been overlanding and how did you get into it? Which Oasis areas have you worked in?
I've been overlanding for almost five years, and I got into it after a passenger trip from Nairobi to Cape Town — a trip I've since led many times! During a sunset cruise in Zanzibar, with a cold Safari beer in hand, as palm trees swayed on the Indian Ocean coast and live African drumming filled my ears, I realized life couldn't get any better. A few months later I was officially Oasis crew! I have led truck trips in Africa and South America and public transport trips through Southeast Asia from China to Singapore.
Where are you now? Next trip?
Having just completed an awesome Xi'an to Singapore trip, I'm taking a couple months off at a ranch in Uruguay, midway between Montevideo and Punta del Este. A lifelong friend has asked me to help turn her family farm into a really special destination. We're planning to offer campgrounds, hostel space, gaucho day trips and yoga retreats starting in December 2019.
My next Oasis trip is a big one — Cape Town to Cairo from June to October 2019. I am so excited to get back to Africa, get back on a truck and especially to explore Ethiopia and the Sudan for the first time.
What was your first Overland trip? Any particular memories?
My first overland trip was an Istanbul to Cairo trip with Oasis in 2010. It was the midway point of my first round the world trip, and I arrived sorely unprepared. With no sleeping bag or mat, I ended up sleeping on the ground outside during a bush camp at Mt. Nebo, a holy site in Jordan. I woke up to shepherds and a flock of about 200 sheep walking over me!  
Funniest overlanding moment:
I laugh a whole lot on every trip, but unfortunately I've been sworn to secrecy about the best moments! One shareable moment was while we were celebrating a birthday on the train from Bulawayo to Victoria Falls. Gloria Estefan's Conga hit the speakers and the group naturally decided a Conga line through the train was in order. I needn't have worried about disturbing other passengers, as the whole train joined in and made it party to remember!
Happiest overlanding memory:
Traveling all year long is amazing, but it also means a lot of holidays and birthdays on the road. I wasn't expecting anything at all for my birthday, which came in the middle of a long drive day and bush camp in Tanzania. Little did I know that the whole truck had worked to find decorations, plan a party and even have a cake and presents! I was so touched I didn't know what to say. I may or may not have cried, but it's still my happiest memory.
Favourite places/ activities:
There are just too many, but that Zanzibar sunset cruise that started my tour leader career has a special place in my heart. Some of my other favorites are the hike to see the orangutans in Sumatra, Indonesia, horse riding and asado in Argentina (Gaucho day!) and sleeping under the stars in Spitzkoppe, Namibia.
Where would you like to travel next?
The country that has been on my list for the longest is India. I dream of doing the "Rickshaw Run" one day. I'd also love to explore more of Central America and Central Asia.
Best truck meal:
There are two truck meals I absolutely love:
One is our game meat BBQ in Spitzkoppe with crew and passengers cooking up a storm to enjoy Oryx and Kudu in one of the most incredible and primeval landscapes of the Nairobi to Cape Town trip. 
The other is hog roast day in Kande Beach, Malawi! I call it "Truck Christmas" because it closely resembles the Cuban Christmas, or Noche Buena celebration I grew up with. A whole pig on a spit done to perfection by my friends Banjo and Harrods, always amazing and creative sides by cook group, and of course an immensely entertaining fancy dress party. Great food and a whole lot of fun!
Advice for Oasis travellers:
Come with an open mind and sense of adventure! Every part of the trip is an experience of a lifetime, whether you are staring down a lion in the Serengeti or pitching a tent in the rain!