Details
Worried about losing your fitness while you're on holiday? Here's some of the best ways to get out and about and get that heart racing!
The Inca Trail to Machu Picchu, Peru
The ancient city of Machu Picchu is one of the biggest draw cards to Peru. There are various routes to get there (including a train option for the non-hikers!) and all of them include stunning vistas through the Andes. The Classic Trail is the most popular, but those in the know also argue for the Salkantay; it really does take you up to the snow capped peaks. Others vote for the Lares trail, where you discover more local villages and get a snapshot of Andean rural life. However you get there, you'll be following in the footsteps of the Incas, and the site of their ancient community awaits you. It's a magical place.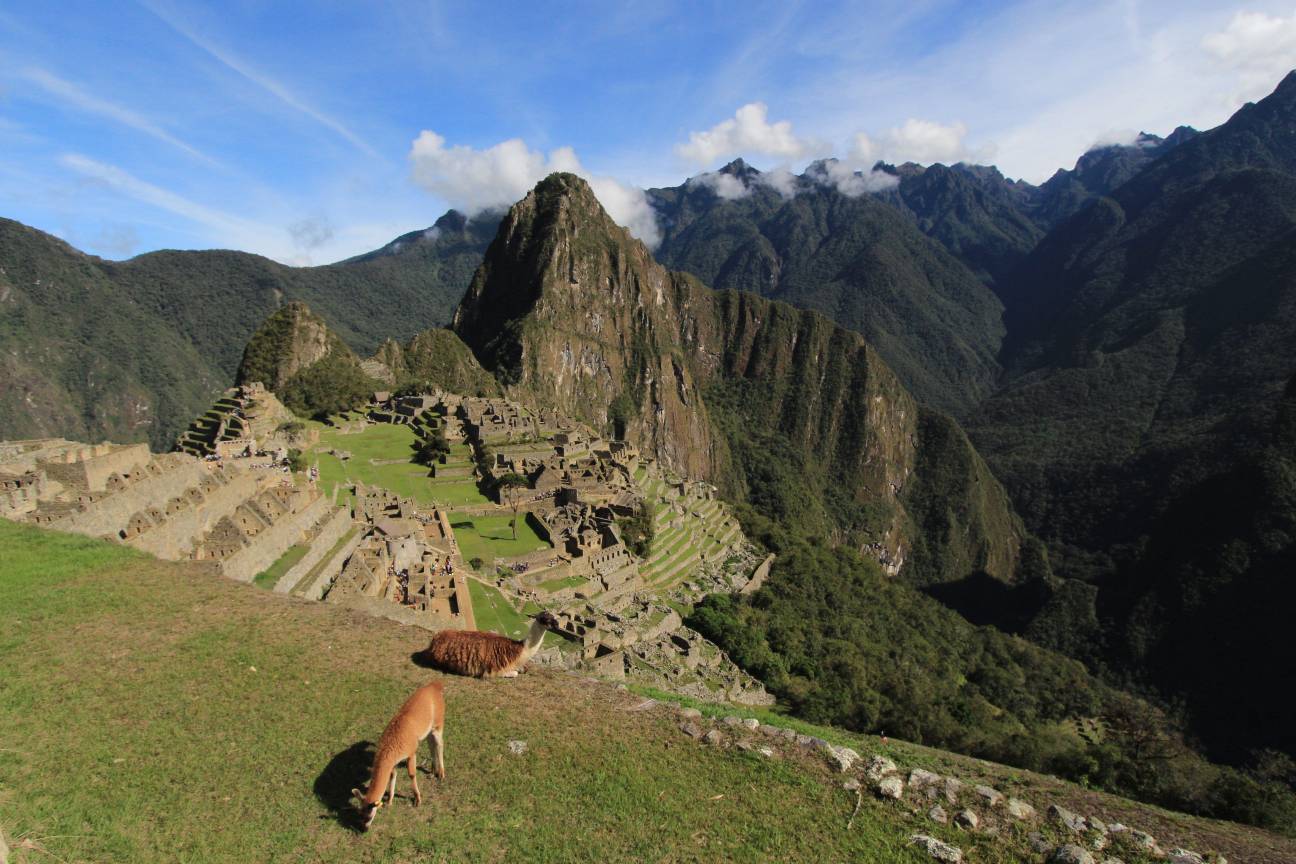 2. The W Trek, Chile
Possibly the most famous trek in Patagonia, this trail through Torres del Paine National Park in Chile doesn't disappoint. With jaw-dropping views at every turn, snow capped peaks and ice blue lakes punctuate every photo. It's not for the faint hearted, however; there is some serious uphill during the 4 day hike. You can choose one or two of the days hikes, – The Towers is a popular one. It's tough-going, but the reward of the rock pinnacle "Towers" at the top, reflected in the glacially-cold lake, is definitely worth it. If you're on the crazy side you could also go for a dip!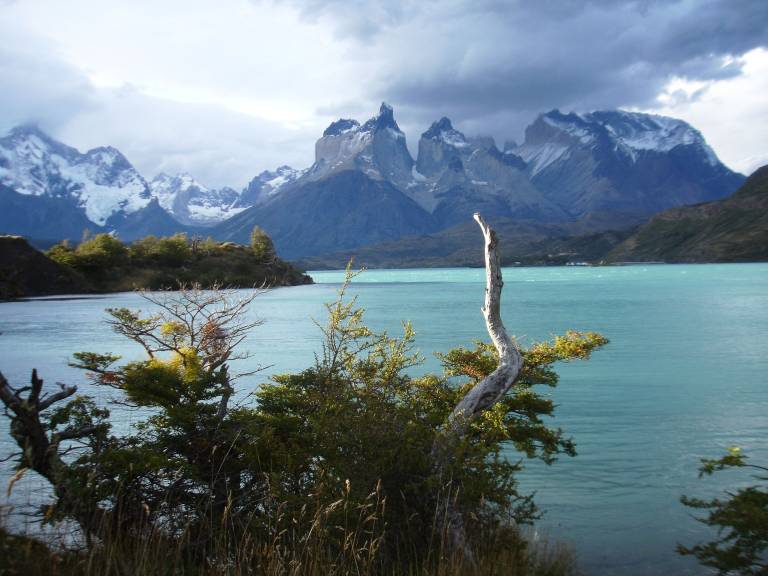 Mt Kilimanjaro, Tanzania
While not technically during a trip with Oasis, this expedition to the highest mountain in Africa can be added onto your African Adventure before you begin your overland trip. You'll journey up to 5895m and back over a week, and it most certainly will test you. Rising above the cloud line is an incredible feeling, as is the sight of millions of twinkling stars in the unspoiled night sky. It's a challenge, but the feeling of accomplishment (and relief!) when you make that signpost is almost impossible to put into words. Until you realise the locals can run up in under 10 hours…then you don't feel quite so tough!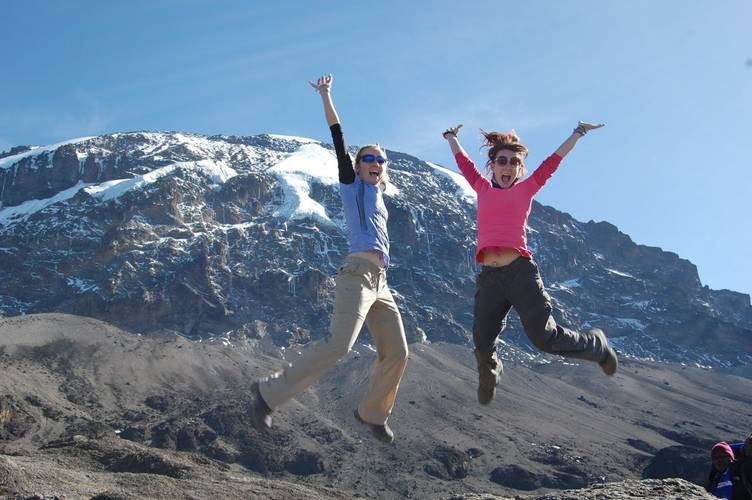 Trail to Mt Fitzroy, Argentina
Walking the trails from the small town of El Chalten to the lake at the base of Mount Fitzroy, while not lauded as one of the "must dos" in Patagonia, remains one of my favourite things to do there. It's a beautiful and relatively gentle walk, with lovely scenery along the route. If you're lucky enough to have sunshine when you reach Mt Fitzroy, it's a stunning scene reminiscent of the Towers in Torres del Paine – rocky outcrops dusted with snow looming over a glacial lake. If you're lucky enough to trek in autumn, the colours of the trees make for wonderful photos.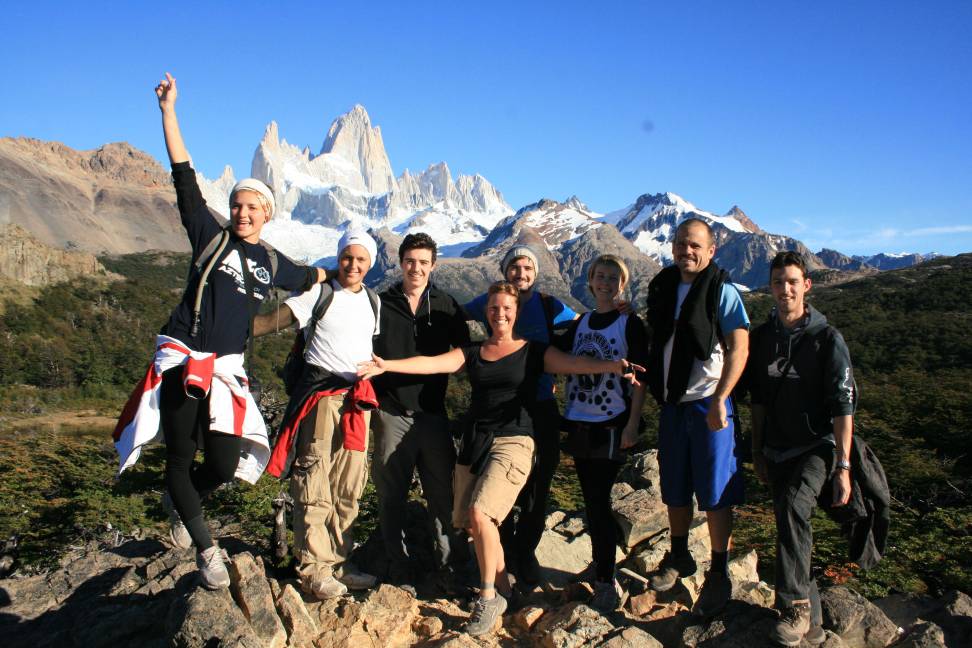 *Chimanimani National Park, Zimbabwe
Not many people dream of travelling to the beautiful country of Zimbabwe, and even those who do have rarely heard of Chimanimani National Park. The East Highlands form the boundary with neighbouring Mozambique, and are home to some incredible formations. A land largely covered in huge boulders, these mountain passes played a significant part in the independence war in Zimbabwe. Many people trek to Bridal Falls, a lovely waterfall and picnic spot; but if you're up for a bigger adventure, lose yourself in the dramatic, wild landscape of rifted peaks, spectacular gorges and natural pools. Just a word of warning, if you go for a swim, it's rather chilly…!
*This article was written before the recent Cyclone Idai devastation of the area. Our thoughts are with the people affected by this disaster. We didn't want to remove this section as we want to keep this are in peoples' thoughts and to acknowledge that our trips will return there as soon as we can. We are currently looking into ways to support the region during this crisis.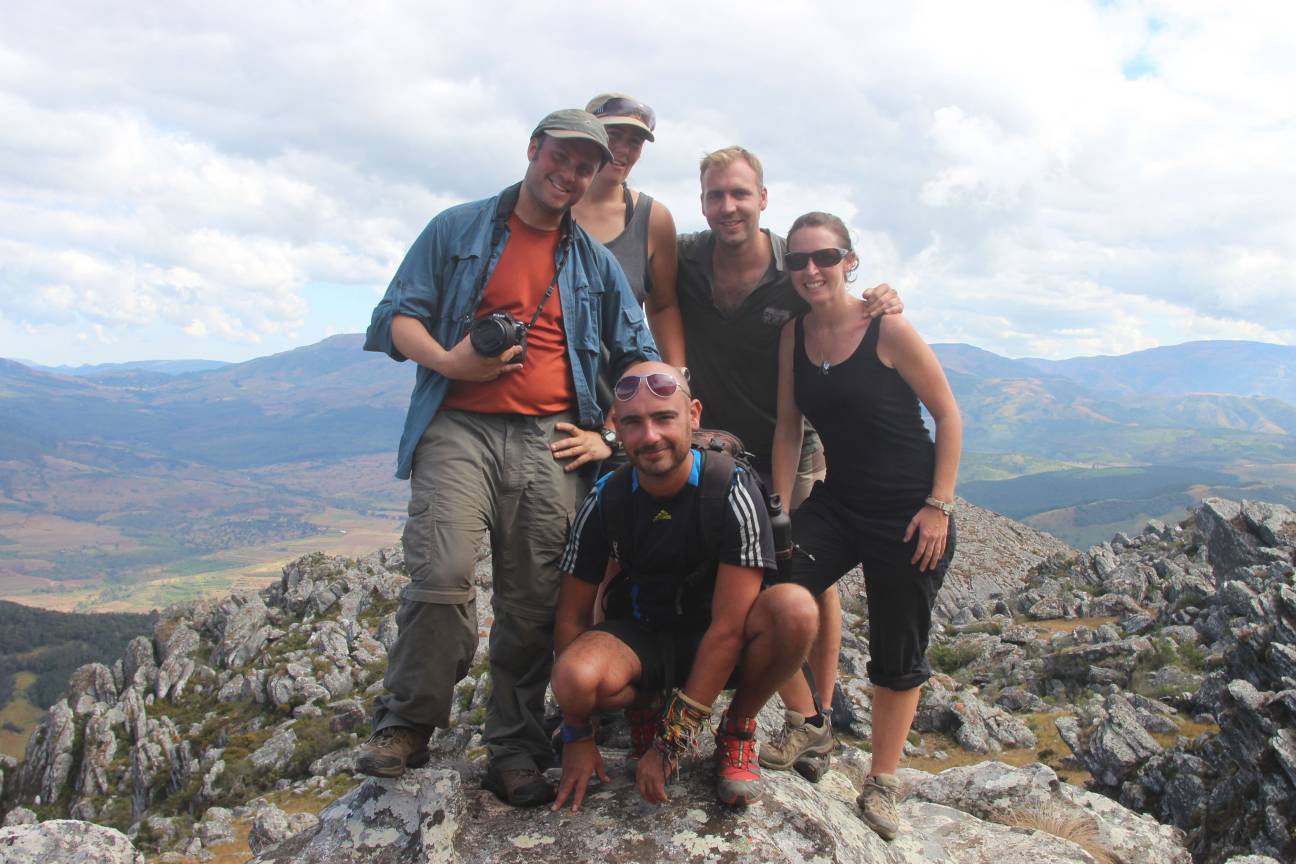 Altyn Arashan, Kyrgyzstan
Another country slowly emerging as a jewel to visit, Kyrgyzstan is filled with mountains to climb and valleys to traverse. There's rolling green hills dotted with yurts and homesteads, and herds of horses, cows and sheep roaming for the best grazing lands. Few vehicles can successfully travel up to Altyn Arashan, and this makes it extra special – when hiking up here you really do feel as if you're the only one around. The trek towards Ala Kul lake takes you into the heart of the mountains, although unless you want to set off super early, don't set the lake as your destination – it's a loooong round trip! The best thing about any of the hikes here is relaxing in the hot springs by the river at the end of them – bliss!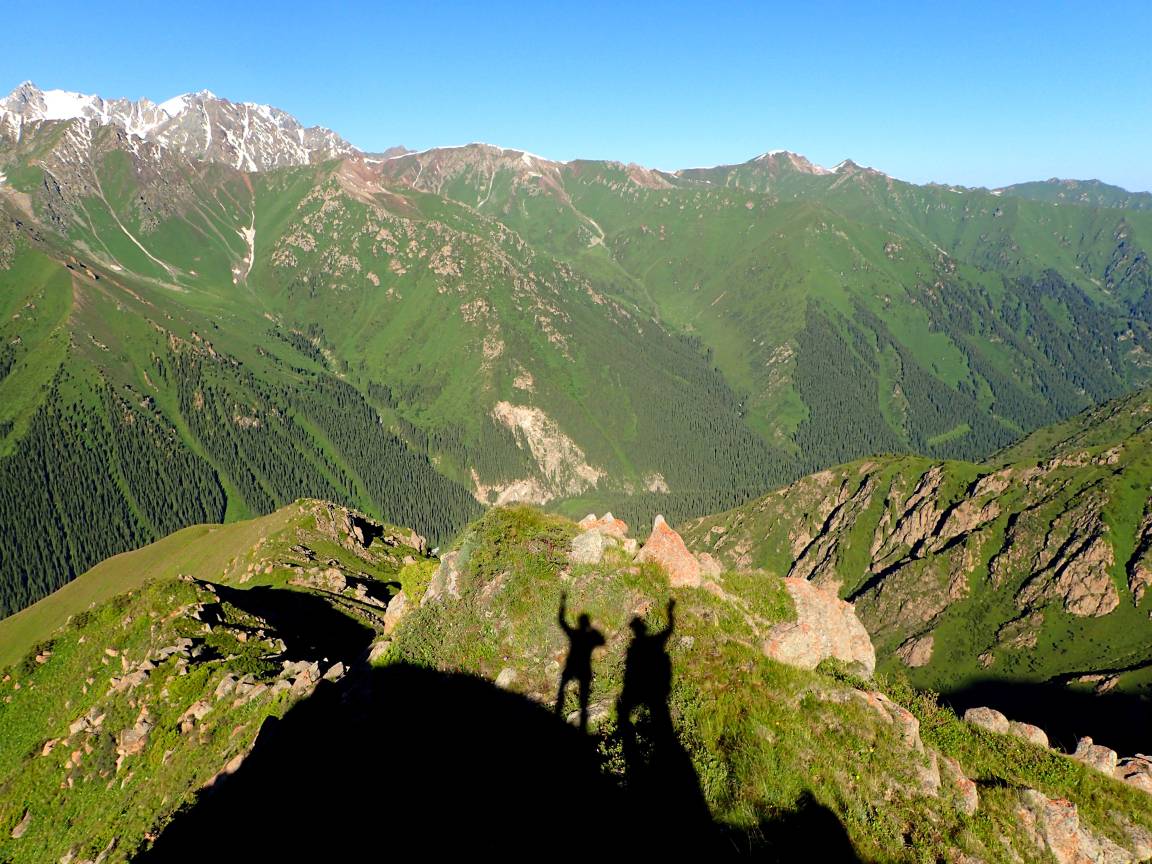 Villarica Volcano, Pucon
You may have seen it on the news; this still-active volcano has exploded a couple of times in the last decade! Hauling yourself up these steep slopes is a fantastic way to earn the views at the top: they are stunning! Those who don't want to walk the whole way can take the cable car for the first half of the climb, but then everyone has to strap on their crampons and trudge through the snow to the top. The way down, however, is a little more speedy – and tremendous fun! You sit on what is essentially a plastic tray, are handed a pick axe as a 'brake', and take off down ice shoots as fast or as slowly as you like! Amazing!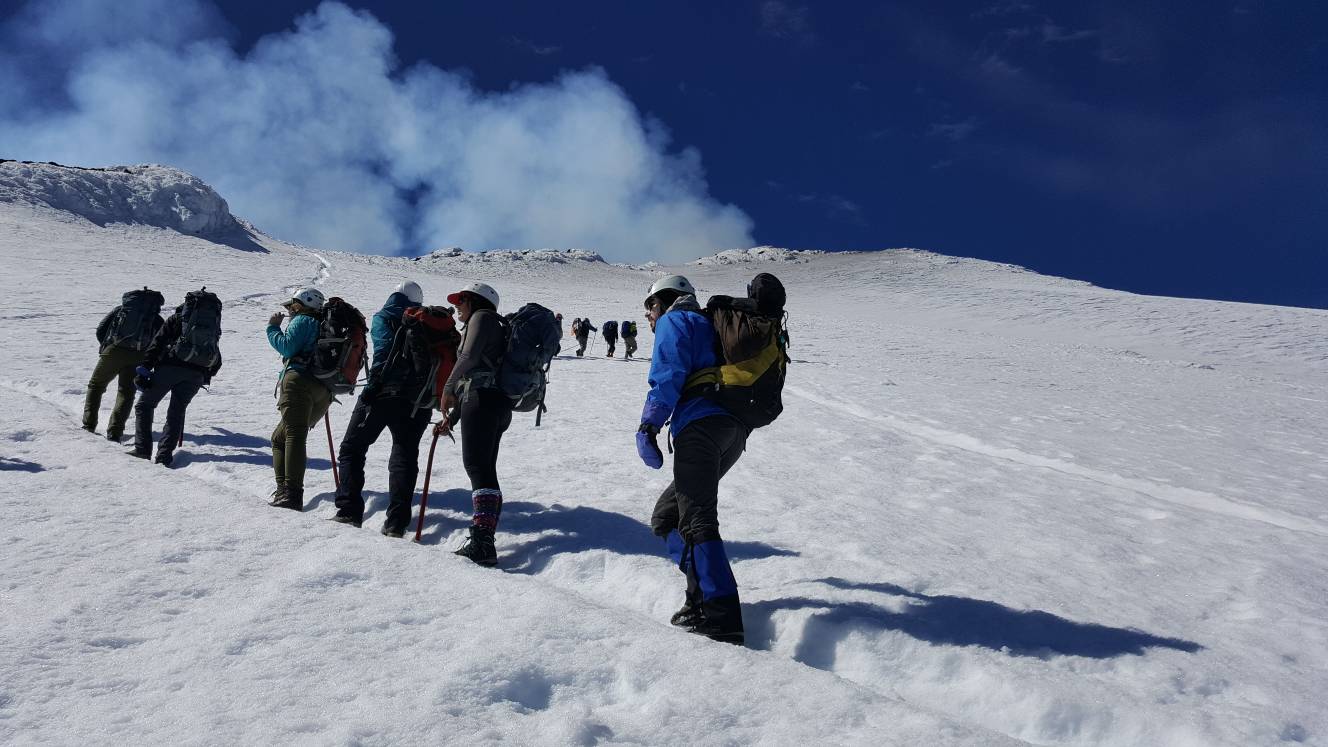 Trekking the Mountain Gorillas, Uganda
This is one trip that nobody ever regrets – however far you've had to walk. Everything depends on the apes, and how far they've moved through the jungle overnight. Some people find themselves trekking for hours up and down the mountain sides; others are pleasantly surprised with a gentle stroll through the rain forest. Wherever you are on the scale, you'll have your time with these magnificent animals to treasure forever.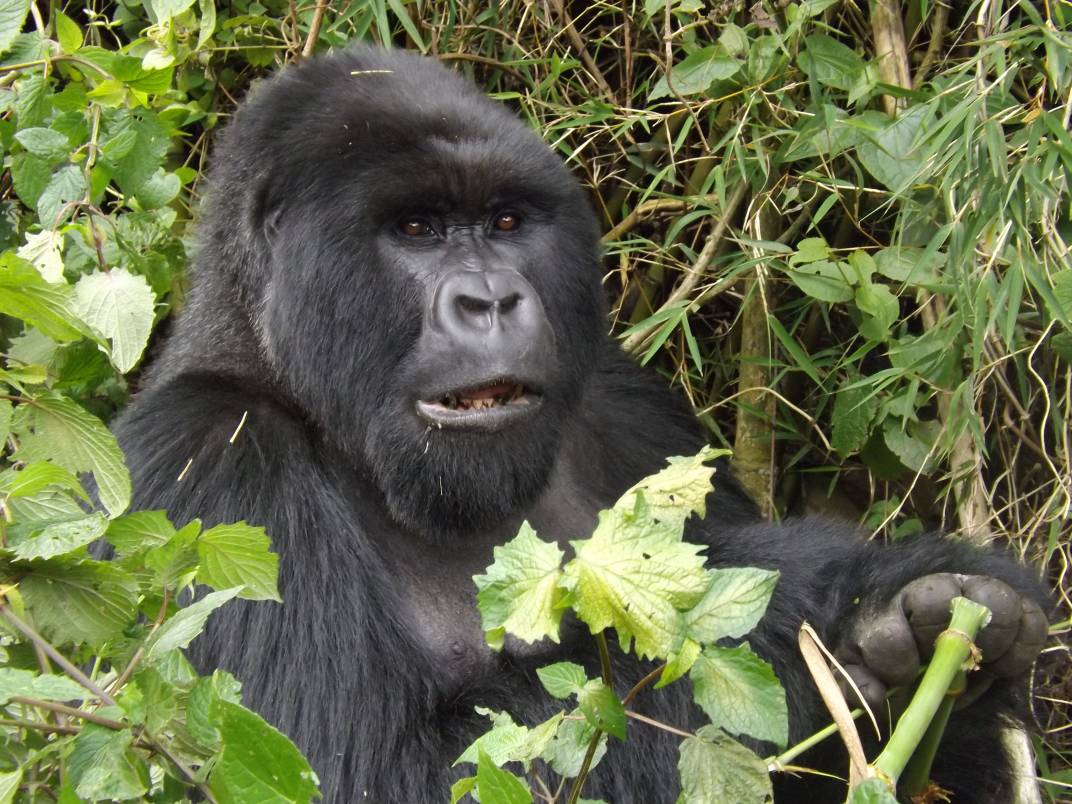 Aksu-Dzhabagly Nature Reserve, Kazakhstan
Travelling East across the ancient Silk Routes, this Nature Reserve is a true gem. You've left the desert and the dust behind, and emerged into rolling green hills and mountains covered in horses. This is the oldest nature reserve in Central Asia, and a beautiful place to take a walk. Options include hiking on foot or travelling on horseback, and both are rewarding. It's a long walk, not particularly challenging in gradient but you're rewarded by fantastic views and once again, that feeling that no one else is around. You also have the opportunity for some wildlife spotting – we saw ibex last time, and I still hope for a glance of a golden eagle!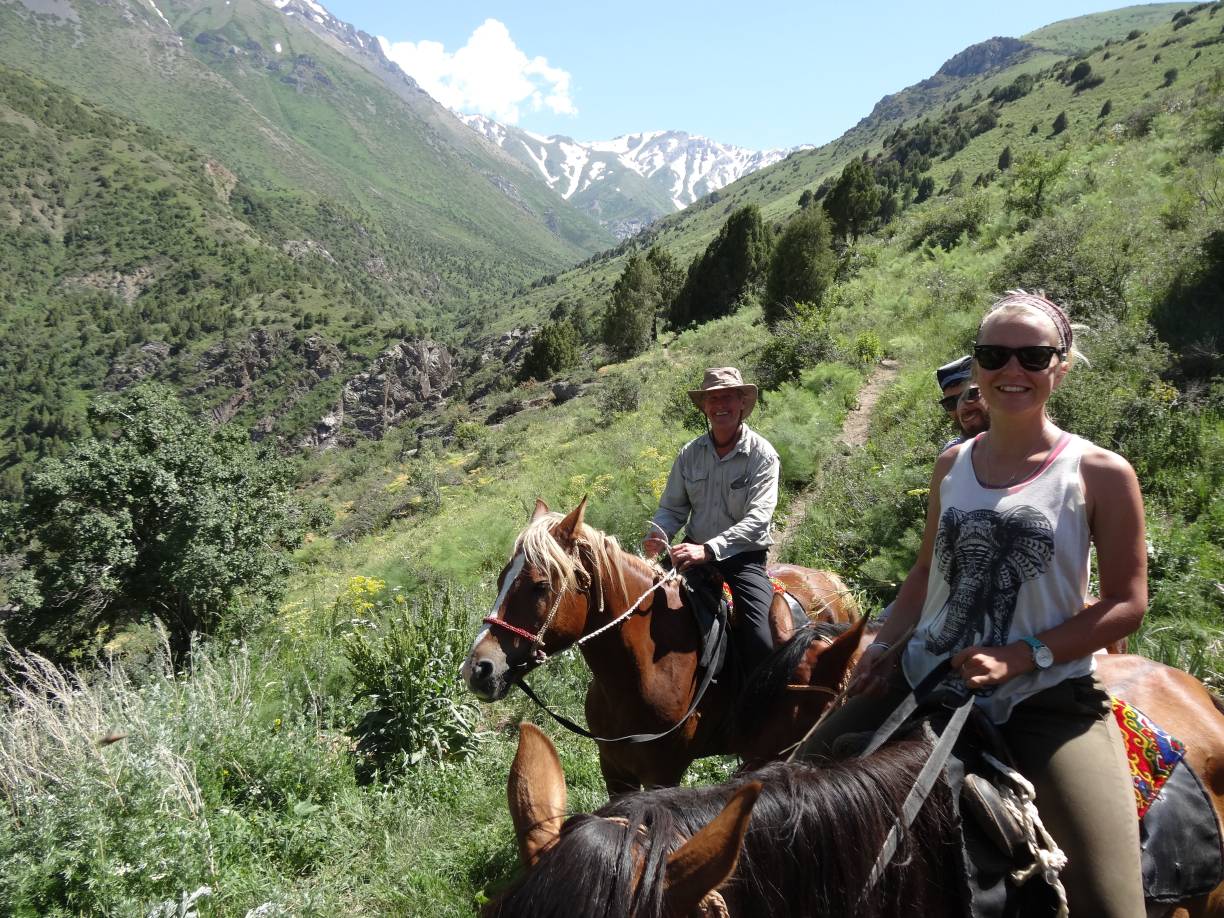 Table Mountain, South Africa
While most people choose to take the cable car up this iconic mountain, it's also a great hike up! There are various routes you can take, some more scenic and some more direct – all of them will take you up the kilometre or so to the top. It's an adventure for those who like to challenge themselves; if you're content with the circular walk on top of table mountain (yes, there's still a walk!), which boasts much better views, then the cable car is for you. It is (usually) the end of your trip after all…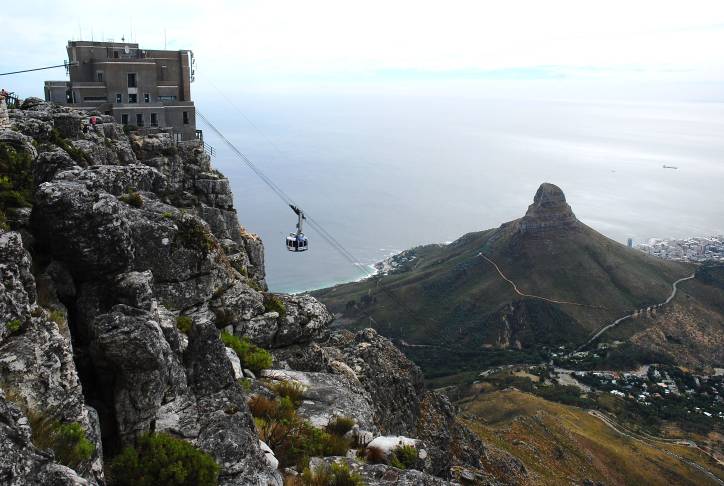 Cappadocia, Turkey
The various valleys around Cappadocia host fantastic short walks through dramatic, fairytale like rock formations. The Rose Valley is one of my favourites, where you can see fairy chimneys (which change their colour depending on the time of day!), rock churches and mini vineyards along the way. The valleys all lead into one another so you'll have amazing views wherever you walk, and there are so many ancient caves and rock churches, you'll never run out of new things to see. Hiking through the Ihlara Valley deserves a mention too – the cave churches are wonderful and walking through the farmers tilling their fields as they've done for hundreds of years, you really feel like you've stepped back in time!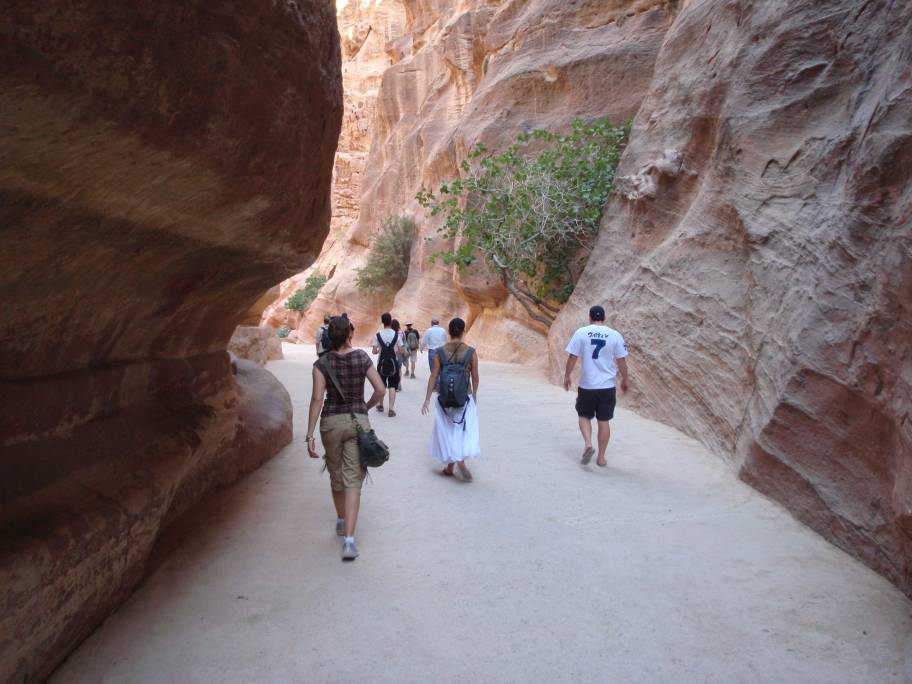 Dune 45, Namibia
I felt this deserves a mention because where else can you hike up a sand dune?! It may only be 170m in height (other sources say 80m; it's somewhere inbetween!), but treading through sand is hard work – especially when you're doing in uphill! It's totally worth it though – watching the sun rise (or set) from the top of the dune is magical. When you realise that the sand grains you're perched on could be up to 5 million years old, that makes it all the more breathtaking!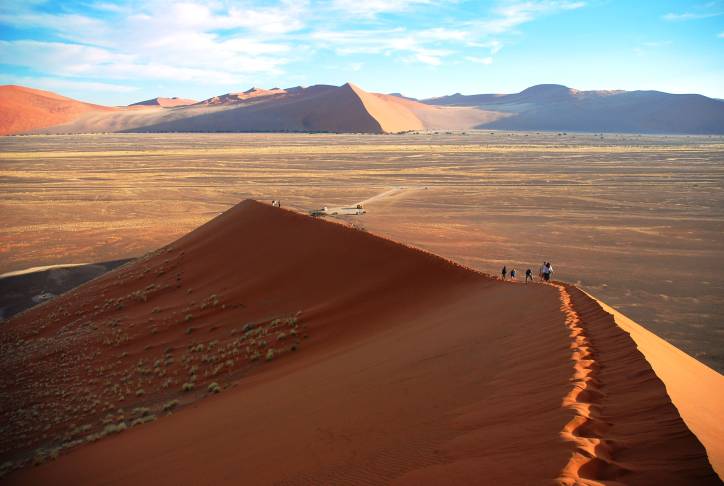 For more information on one or all of these hikes and what trips they feature in, please email This email address is being protected from spambots. You need JavaScript enabled to view it. or give us a call. There's nothing we like more than chatting about our trips – 01963 363400

Happy Travels! ?