Details
Chris Blake has been a Driver for Oasis in South America and is also currently Tour Leading the 2019 Trans Africa Expedition.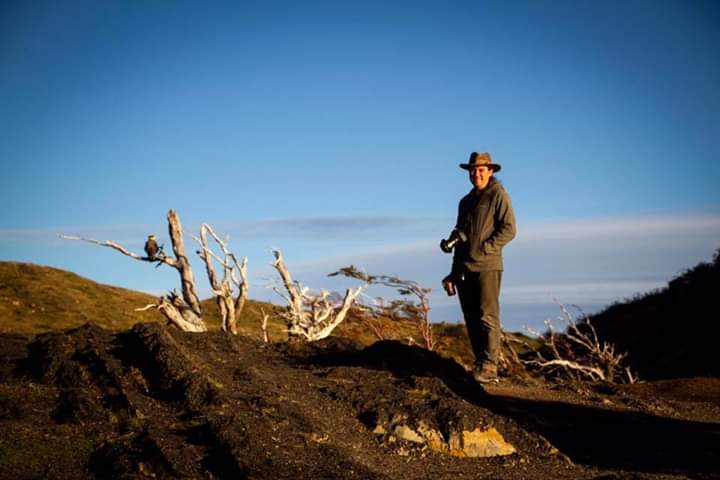 How long have you been overlanding and how did you get into it? 
I did my first trip as a passenger in 2009 and started working as crew in early 2017.
Where are you now? Next trip?
Currently on the daddy… the Trans Africa 2019.
What was your first Overland trip? Any particular memories?
My first trip was straight in at the deep end – a 9 month London to Sydney Expedition, after which I was hooked for life. It was a fantastic trip with a lovely group of people, most of whom I still count as my friends. In terms of memories there are just so many, from truck parties to gorgeous sunrises, meeting the locals and sitting around the campfire. The mix of cultures and interacting with the locals along the way definitely made an impression.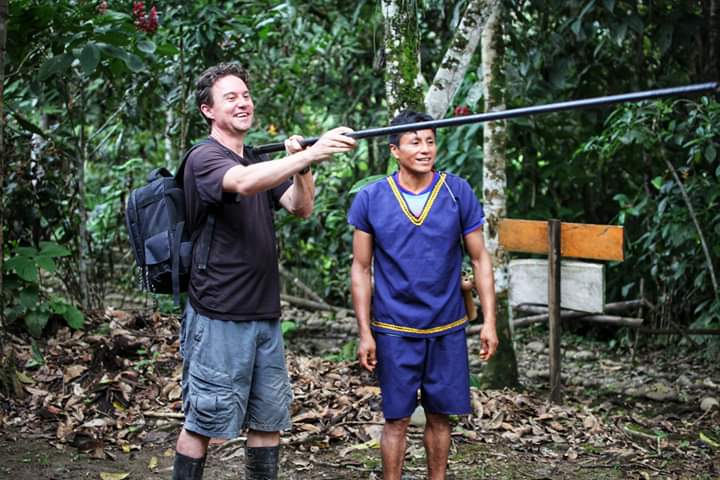 Funniest overlanding moment:
Once again there are so many options but I'll go with the time Nikki and I were travelling between Cusco and Puno so our passengers could head out to Lake Titicaca. At the best of times it's a big drive day but we'd had the extra fun and games of it being on a day when there were protests on the road and as a result had to take a 200km cross country diversion. By the time we reached Juliaca it was dark and raining, really hard. The roads were in a terrible state, probably the worst I've seen in South America and it was complete chaos… As we slowly made our way through the centre of the city without street signs, street lights and not much clue of where we were going we reached the point where we needed to turn down a deserted side street. There was a tuk-tuk in front of us and as he turned we noticed a giant puddle spanning the entire width of the road, as he gingerly took the turn, making every effort to avoid the puddle we laughed at him as his vehicle was so small and we joked that it might disappear into it. When he was clear I followed with the truck… which promptly sank in the puddle up to the cab doors! Needless to say we weren't laughing anymore (but I'm guessing the tuk-tuk driver was). They always say Karma will get you! Luckily being rear wheel drive and having diff lock I could extricate the truck with a little effort, ready to fight another day, even if my ego was a little bruised.
Happiest overlanding memory: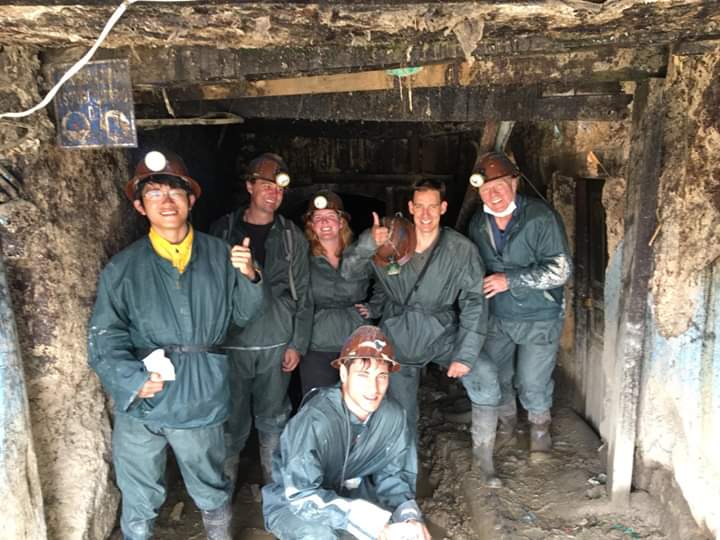 We'd just been to see the penguins at the sanctuary on Tierra del Fuego and headed to a nearby refugio to bush camp for the night when the truck got stuck in the mud. It all started out very relaxed but as the night wore on, we realised that we were properly bogged, all our efforts were just making it worse. What compounded the situation was that a number of passengers were booked on the W-Trek and we had a fixed deadline to get them there for the next day… Eventually we gave up at nine that night and decided we'd try again in the morning. After a sleepless night and a very early start we were still unable to get out and time was rapidly running out when a sheer luck out of nowhere a local truck drove past, the passengers waved him down and in a matter of minutes he'd pulled us out of the mud! There was much rejoicing and merriment after which we drove as quickly as we could to the ferry, where we caught the last ferry before they closed it for the day due to bad weather! The overlanding gods were definitely smiling on us that day :)
Favourite places/ activities:
Hmmmm…. It's like having to pick your favourite child! For Africa it would have to be the Gorilla Trekking. In South America I really love doing the Death Road mountain biking and for the Silk Road it would probably be the Darvaza Gas Crater – it's just such a crazy place.
Where would you like to travel next?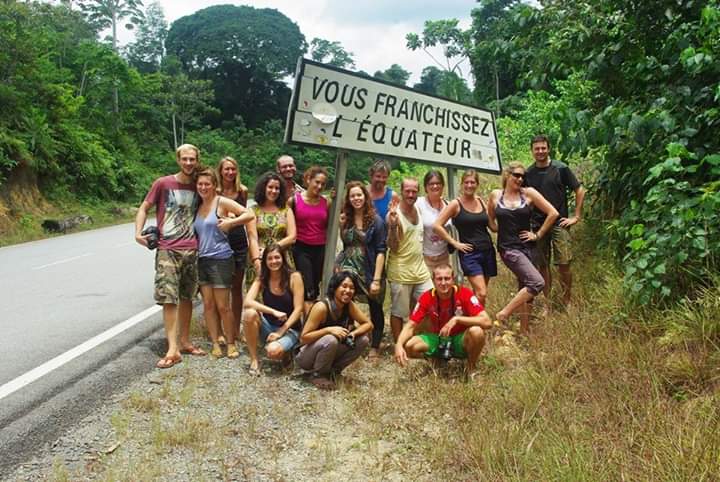 Well let's just get the current trip out of the way first… After that the Pakistan trip incorporating the Karakorum Highway is definitely on my to do list!
Best truck meal:
On the Trans Africa trip a fellow passenger (from Japan) spent the entire day making sushi for 25 of us.
Advice for Oasis travellers:
Embrace the unpredictability of the universe… it's when you get the best memories. You'll always remember the time things didn't quite go to plan at a border or you got stuck in the mud. Like anything in life you get out what you put in…
Final words of wisdom:
Pack a spare set of flip flops and an extra set of headphones… also don't forget your earplugs for when you're in a hostel!