Details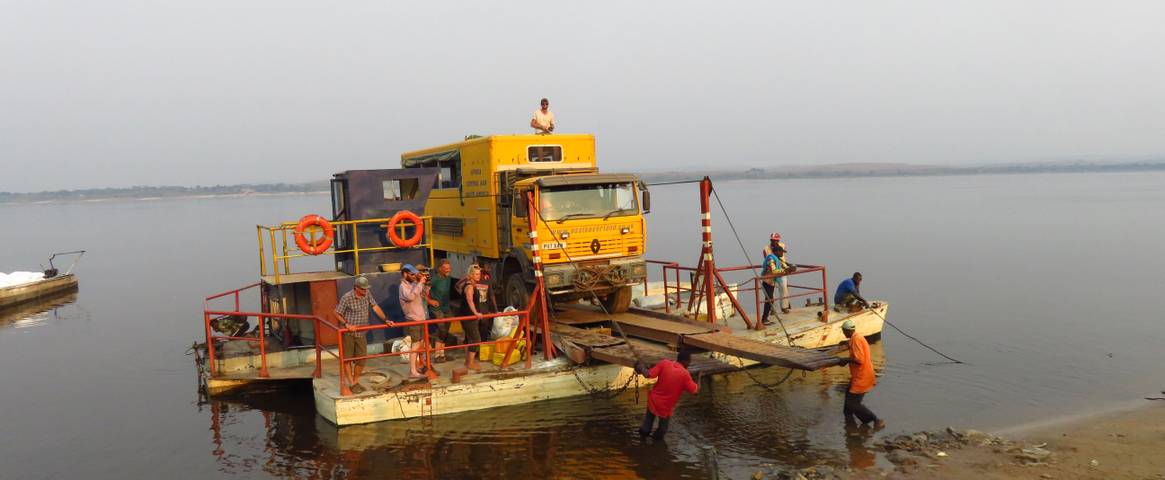 Grant and Andi have been working for Oasis for over 15 years, lets here what they have to say.
How long have you been overlanding and where have you worked? Grant, since 1995. Andi, since 1999. We've worked in Africa, Central Asia and the Middle East. We've actually done seven Trans Africas together!
What was your first overland trip? Andi – my first trip was an Africa Coast to Coast trip in 1995. Grant – my first trip was a Nairobi to Harare trip in 1995. We somehow managed to make a slight incursion into Zaire (as it was then)! Both our first trips were as travellers. Our first trip working together as crew was in 1999. This was a millenium two truck trip.
Unique Overlanding Memory: this isn't a memory from a trip, but when I was getting a truck ready for a trip once. I was at the Oasis workshop, at the time, in a remote spot near Cirencester in the UK. There was a farm nearby and a visitor to the farm stopped and had a chat with me for about 10 minutes. He looked very familiar, but I couldn't work out where I knew him/ recognised him from . He asked me all about overlanding and told me he'd been to Africa. The next day he passed by again and I gave him a quick wave, much to the amazement of my colleague! It turns out it was Prince Harry!
Happiest overlanding memory: There are so many, but what stands out recently is Easter weekend this year. We had a 20 year reunion for all Oasis crew (who could make it!) in New Zealand. There was a fantastic turn out and a great weekend with a few(!) beers and a BBQ.
Favourite places/activities: there are so many favourites it would be impossible to list them all. Every country has many unique places of interest. As far as activities go, Southern Africa has great adrenaline moments to be had.
Where would you like to travel next: Algeria, Niger, Chad, Central African Republic, Democratic Republic of the Congo, South Sudan………..in 2020!!

Best truck meal: A medley of mixed game meats – giraffe, zebra, kudu, oryx fillets barbecued, with roast potatoes and greens
Final Words of Wisdom: You can look at your phone when you are at home – so enjoy your trip without one!