Details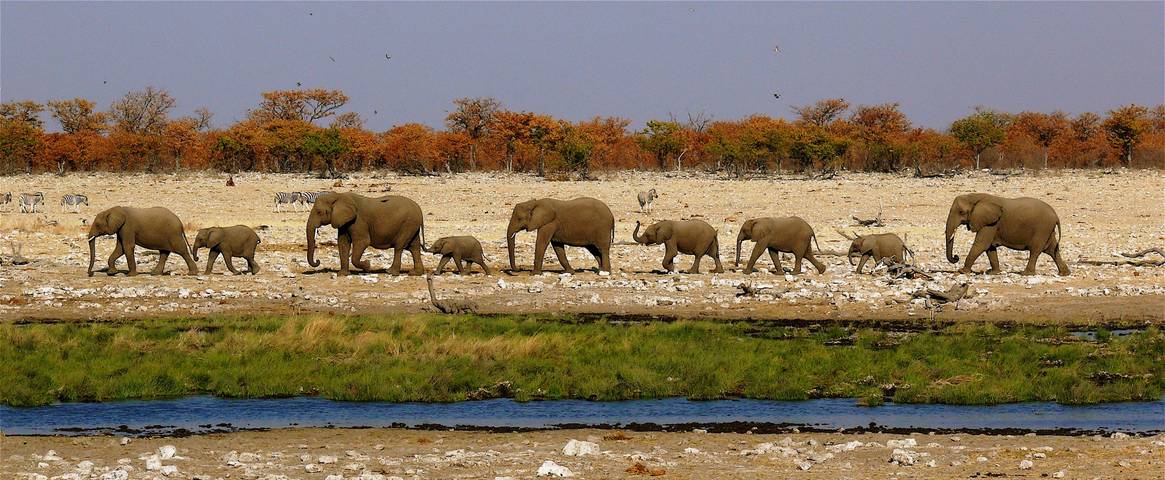 I have recently returned from my Deserts & Gameparks trip, and just had to share my fantastic experience, of travelling from Victoria Falls to Cape Town. For this first blog I will just cover Zimbabwe and Botswana, with Namibia and South Africa to follow.
People often ask me where to fly in to and I have always flown in and out of Livingstone, Zambia, as this is just over the border from the town Victoria Falls in Zimbabwe where your trip starts from. The only reason I have done this, is that I have often found cheaper and more frequent flights. But you can also get flights to Victoria Falls. Flying in to Zambia, I obtained my double entry visa on arrival at the airport. The reason for getting the double entry is that there are activities over on this side of The Falls, from micro-lighting, to sitting in Devils & Angels pools (dependent on the current/depth of the Zambezi) to name a few. If I were to fly in to Zimbabwe, again I would get a multiple entry visa for this reason.  There is so much to do in Victoria Falls, so I arrived a few days before the trip was due to start to fit in as much as possible, and this will vary for everyone and what you want to do – but my list was large (as my theory is while you are there – do it!). So I have done everything from sitting on the edge of the Falls in Angels Pools, to chucking myself off the edge of the gorge more than once for the Gorge swing (click here for video of me doing the gorge swing!), to the zip line & the flying fox! I also wanted to see the Falls from the air, and I did the micro lighting option, as well as in helicopter (as my dream has always been to go in a helicopter and couldn't think of a better place to do it!), and I have also done the sunset cruise down the Zambezi. So as you can see you can do a lot here (& I haven't even mentioned everything that you can do here!), but the great thing is it is totally up to you what you want to do, and there are more relaxing things to do, like having high tea at the Victoria Falls Hotel.          
On leaving Victoria Falls, we exited Zimbabwe and headed in to Botswana, where straight away I was treated to the incredible sight of so many wild elephants while on our included Chobe river cruise. After setting off on our boat, it didn't seem to take long before we started coming across different herds of elephants heading down to the waterfront for their evening drink. There were also a few crocodiles basking in the sun, while hippos were wallowing and a few were even braving the heat to graze, and we even got to see a fish eagle, which actually caught a fish right next to our boat!          
Next up was a campsite that lived up to its name, Elephant Sands.  Shortly after pulling up and setting up our tents, 2 large elephants wandered through the campsite down to the watering hole, by the pool and bar area. As elephants are my favourite animal I was rather excited by this! From here we continued on to Maun, where a few of us opted to go on a flight over the Okavango Delta.  I had been fascinated to see for myself just how vast an area this was from up in the air, and hopefully spot a few animals too.  We were not disappointed as we were able to see just how vast the Delta was, we were even able to see plenty of animals from up in the air too (although I wouldn't bother trying to get good photos of them, as it turns out it is quite hard to do as you fly over them!), we saw giraffe, lots of hippos & baby hippos out grazing, elephants, zebra and buffalos. Seeing the Delta from above I was looking forward to seeing it from a Mokoro (local canoe) the following day.
The advantage of seeing the Delta from the air helped me realise that there was almost no shade for people while in the Mokoros, so I knew to take a lot of sun cream, and to cover up! After working out who went in which Mokoros and with a bit of working out of where to put all of our bags, eski and tents, and who are polers would be, we set off. It wasn't long before we heard hippos nearby, and then we weaved our way through small waterways, and beautiful lilies peppered our journey as we went along – it still amazes me as to how the polers know where they are going! But after about an hour we reached our site where we would set up our camp, a small clearing under trees in the Delta. The guides then gave us a talk about what you can and can't do (for instance don't go wandering off without them as there is wildlife about, such as hippos, and they pointed at a hippo print near to my tent!).           
The Delta is down time, and you can either sit back and relax and enjoy being away from civilisation and mod-cons. Or if you want, you can ask the polers to take you out in the mokoros and teach you how to pole – turns out it is actually quite difficult, well it was for me and a few others, while some were just naturals! There was also a watering hole about a 10 minute walk away from the camp that was safe to swim in, which was a lovely way to cool off in the glaring heat.  Late afternoon as the temperatures dropped slightly, for those that wanted we were taken on a sunset walk, which was an hour's stroll with two guides. Sometimes you are lucky and get to see some wildlife while out on this walk, we managed to see some hippos in the distance, but the main bonus from this evening walk was getting to watch the most incredible sunset. We were also treated to some fun songs from the polers around the camp fire in the evening, where they were getting us to join in, and it seemed like the hippos were joining in as well! Next stop Namibia, which I will catch you up on in my next blog! And don't forget you can now do this trip in reverse going from Cape Town to Victoria Falls.