Details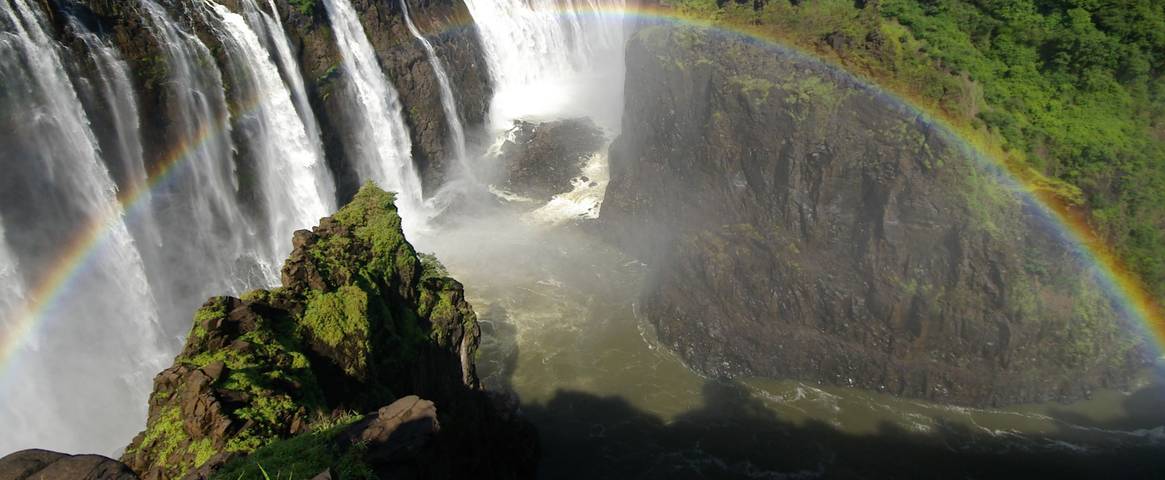 This action-packed overland adventure travels through South Africa, Swaziland and Zimbabwe; it's an amazing trip visiting renowned gameparks, enjoying spectacular views and finishing in an adrenalin heaven!
The 19 day trip includes 50% accommodation in lodges and hostels and 50% camping so perfect for travellers who want to experience overlanding but don't have a lot of time to travel and would rather not camp for all of it!
Starting in Johannesburg, South Africa  – you have the option to take a tour down a Goldmine at Gold Reef City, visit Soweto and the former home of Nelson Mandela, local shabeens (bars) or the Apartheid Museum.
Moving onto the mountainous kingdom of Swaziland you will visit Mbabane the capital and Mlilwane Wildlife Sanctuary.
Kruger National Park is next where you will go on an afternoon game drive in the overland truck and have the chance to spot some incredible wildlife!
After Kruger, the truck will move onto the Hot Springs of Tshipise where you can swim in the naturally hot swimming pools and take some time out to relax before continuing your adventure!
Crossing into Zimbabwe, you will then stay overnight on the banks of Limpopo River which includes a wildlife drive through bushveld.
Chimanimani National Park in the Eastern Highlands is next. Here you can hike through this vast beautiful mountain wilderness area bordering Mozambique or the chance to visit Bridal Veil falls and enjoy the surrounding scenery from this sleepy village.
The trip then moves onto Great Zimbabwe Ruins – this ancient ruined city, is the largest stone structure ever built south of the Sahara and is where the name 'Zimbabwe' comes from which means 'houses of stone'
Following this you will visit a privately run game reserve, where you have the option to go game viewing on horse back, amongst other activities – which makes for a very different experience!
A safari with a difference at the Matobo National Park comes next! Allowing you to game walk to get up close and see the elusive Black Rhino along with visiting Cecil Rhodes' Grave and the chance to check out some Ancient Rock Paintings.
At Hwange National Park you will get another chance to do more wildlife spotting on a morning game drive and guided walking safari in search of large elephant herds. You will also be able to visit a Wild Dog Sanctuary.
Finally you will reach Victoria Falls which is one of the most spectacular places to end your trip!
Viewing these spectacular falls from the Zimbabwe or Zambian side is a must. For the more adventurous Victoria Falls is an Adrenaline Heaven  with a number of different activities to try your hand at including; grade 5 whitewater rafting, and kayaking trips or Flight of Angels (microlite or helicopter), sunset cruises, gorge swing, abseil, bungy jump, jet boating and more!
This 19 day trip can be booked on its own or part of the longer 35 day Southern Explorer trip which starts in Cape Town or the 93 day Grand Adventurer.