Details
Whatever trip you are planning, wherever it may be in the world, Oasis is sure to be able to help so if you are thinking about organising a trip for friends, family, work colleagues, or a college or charity expedition then why not use one of our vehicles?!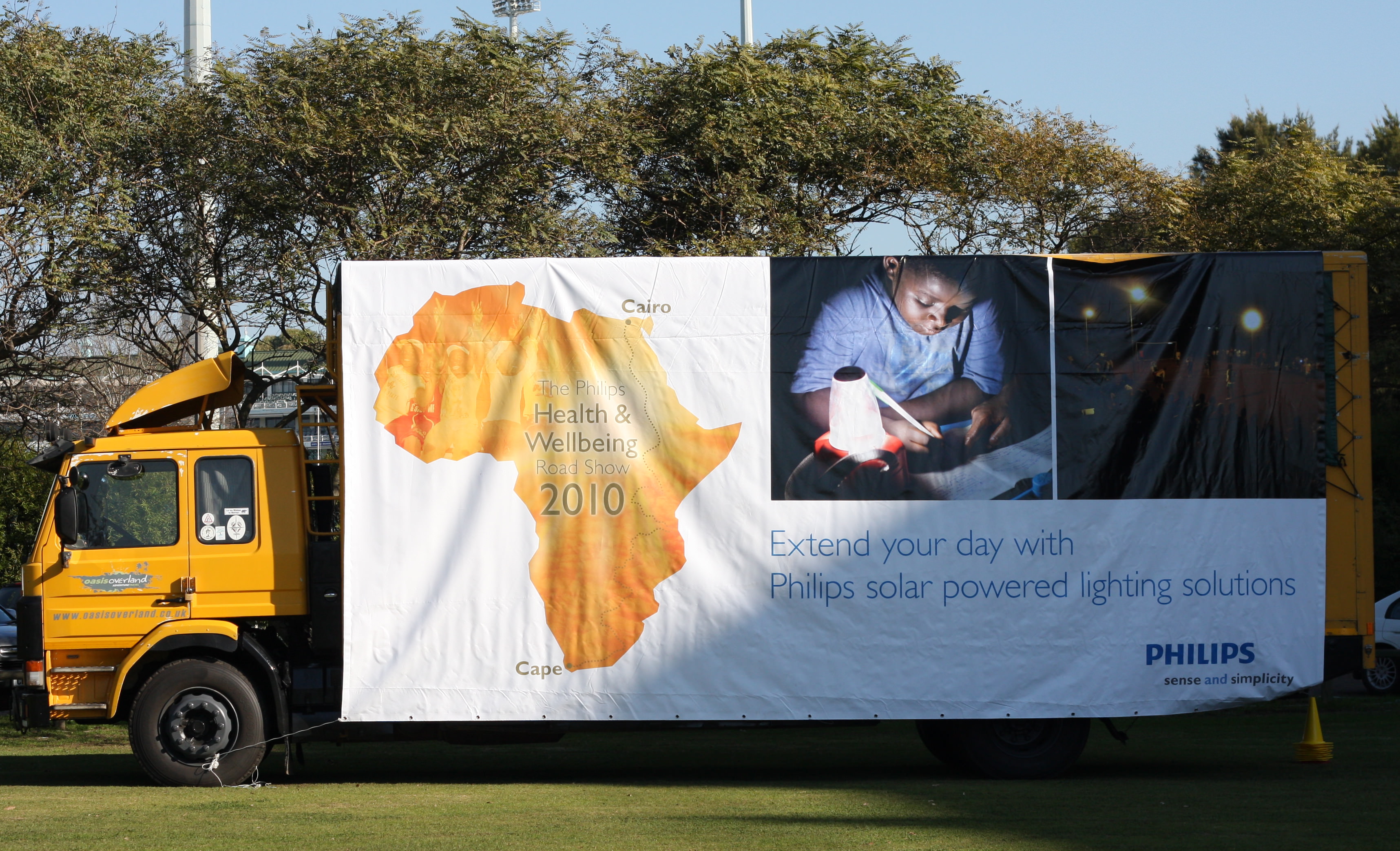 The advantages of Oasis Overland arranging a private trip for you is that you can decide when and where you wish to travel. You can use the itineraries we have on our website for inspiration or we can tailor one to suit.
We will work out a cost, dependent on individual group needs and expectations, so whether you would like an all inclusive cost with food and meals thrown in, a hotel based trip or purely truck hire as a back-up role to a charity expedition, we will cost accordingly either on a week to week or total trip basis.
Here are some ideas of what you can hire the vehicles for;
Groups – if you are a club or a group of friends, why not take a completely different trip together.  Let us help to formulate the perfect itinerary for you.  Whether you prefer camping under the stars or something a little more comfortable, we can tailor it to you.
Schools – we have worked with several schools, whose students wanted something different from the trip.  We can offer activity based trips, trekking, cycling or something a little more cultural.
Logistics – if you just need a vehicle to move your gear and support your trip, we can help with anything from catering to arranging and helping with border crossings and visas.
Our trucks are custom built and fitted with 24 high back seats, you can be sure of plenty of leg room.  We've also designed our seats to encompass a locker below for your gear – no more pulling out everyone's bag just to get at yours!
There are charge points for your gear and a music system so you can play your favourite tunes.
Each vehicle has a full kitchen and 13 x 3 man tents, which we use for just 2 people.
We can carry up to 320 litres of water, which we can treat when necessary.  This just means you can refill your bottle, rather than leaving a plastic trail everywhere we travel.
Basically all you'll need is a sleeping bag and roll mat and you are good to go!
View more information on our Overland vehicles. 
Our pricing structure is very flexible, and depending on what you want to include, we can tailor things to suit you.  A great deal depends on how far we need to drive a truck to your start or end points, but we do have several main bases around the world, as well as the UK, including; Cusco in Peru, Harare in Zimbabwe and Bishkek in Kyrgyzstan.  We generally have trucks based at these points so it is easier for us to find a vehicle to suit your needs and timescale.
The cost will also depend on many things such as total mileage, borders, length of time, where you want to stay, inclusions etc.
To give you an idea, a 3 week trip in South Africa would cost from US$15,750 plus kitty.
Food and accommodation kitty – we prefer to run a kitty for these items, as we feel it gives flexibility.  We will set the amount working with you and judging what you want to include.  We will budget and keep accounts throughout the trip (or you can nominate a person in your group) and any unused money will be returned to the group.
Here are some of the expeditions we've arranged and been involved in:
Venture Force – Namibia, Botswana & Zimbabwe – trekking, bush camping and game watching expedition
"I am writing this brief testimonial to the hard work and dedication shown by our driver/guide 12th July – 12th August 2015.
It would be remis of Venture Force not to officially note the hard work shown by Steve during the time that he worked with us. As you will know these expeditions were far from the normal overland trips undertaken by Oasis and indeed any of your drivers. From the outset Steve approached what must have been an entirely different role from that that he was accustomed to, with enthusiasm. He took the time to liaise with me on several occasions prior to our expedition, not only to ensure that he fully understood what we required of him, but also to offer advice where he thought fit.
On our arrival at Victoria Falls and our first real occasion to meet, Steve impressed himself upon the team immediately. This was to continue through the forthcoming month. Steve was tireless in his efforts to ensure the students involved enjoyed the expedition and made the most of their opportunities. We wish to commend Steve for his absolute professionalism and thank him for his friendship during the trip and I know that to a person that the team miss his affable and friendly nature.  We all wish him well in his future work and travels. In addition to the praise given to Steve I would wish to thanks the entire Oasis team who made the entire process, easy and fun.  We very much hope that we can link service again in the future."
Tom – Venture Force Leader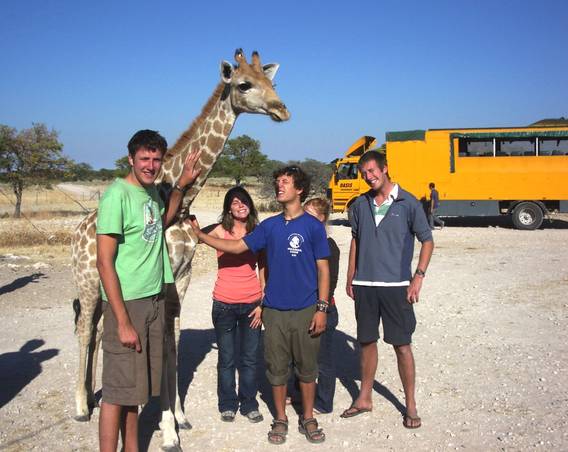 Philips Lighting – Cairo to Cape Town – Logistics and the movement of people and equipment to demonstrate solar lighting throughout Africa and bring together Philip's workforce.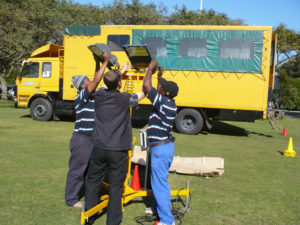 NPN – Tbilisi to Bishkek (Georgia to Kyrgyzstan).  A very wild adventure searching for the Nomadic tribes of Central Asia.  Some areas were even new for Oasis!
"OO has become a great partner for our non-profit enterprise. We needed a platform for a 10-week mobile training experience in Central Asia and they made it happen. Their knowledge and flexibility made for a top-notch experience for our riders. The trek went so well that we have signed on for another trek in Africa. We are highly impressed with all the staff we have dealt with, the drivers and the trucks."
We appreciate you!
Ken – Nomadic Peoples Republic (NPR)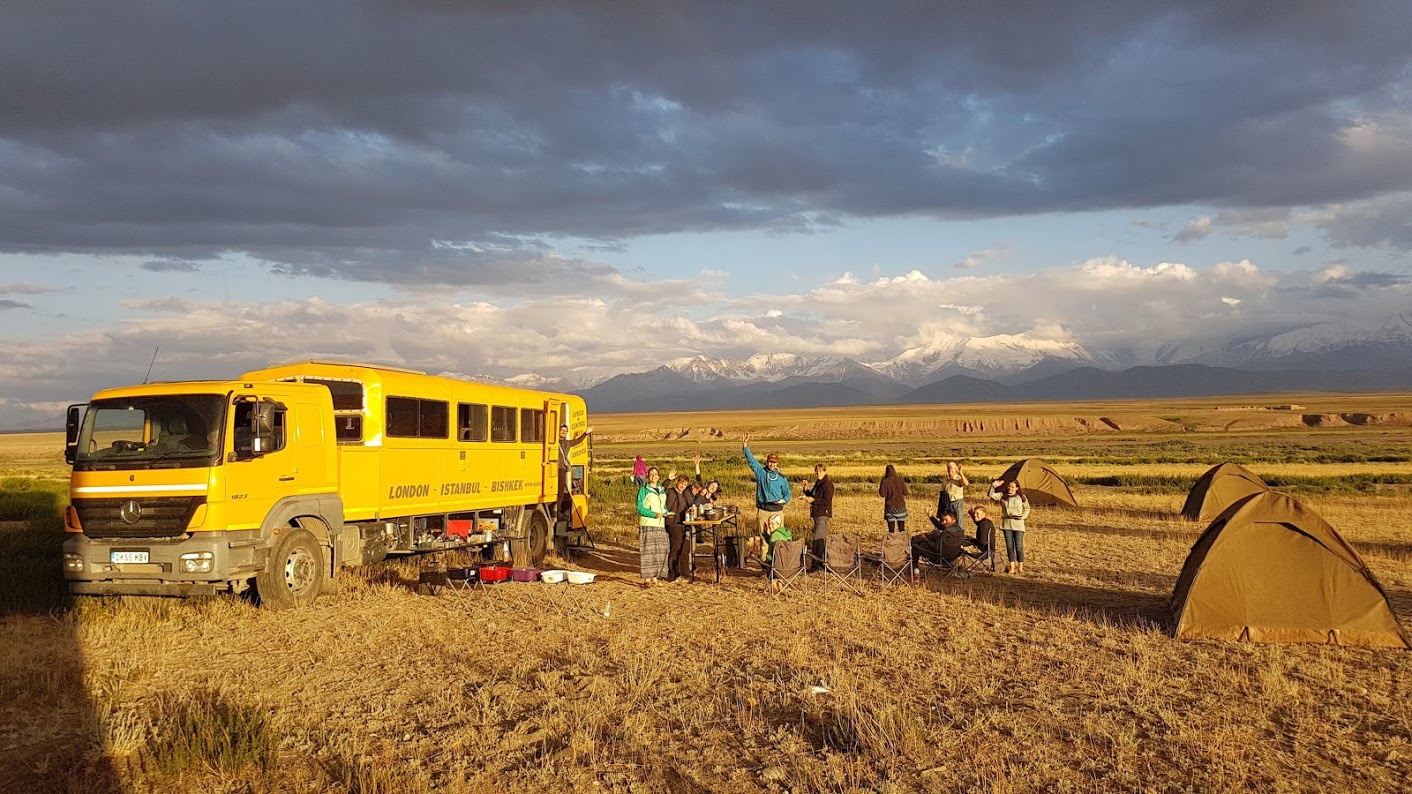 Discover Adventure – various trips for both adults and students in Zambia, Botswana and Namibia.  We also adapt one of our trucks to carry bikes for some trips in Zambia.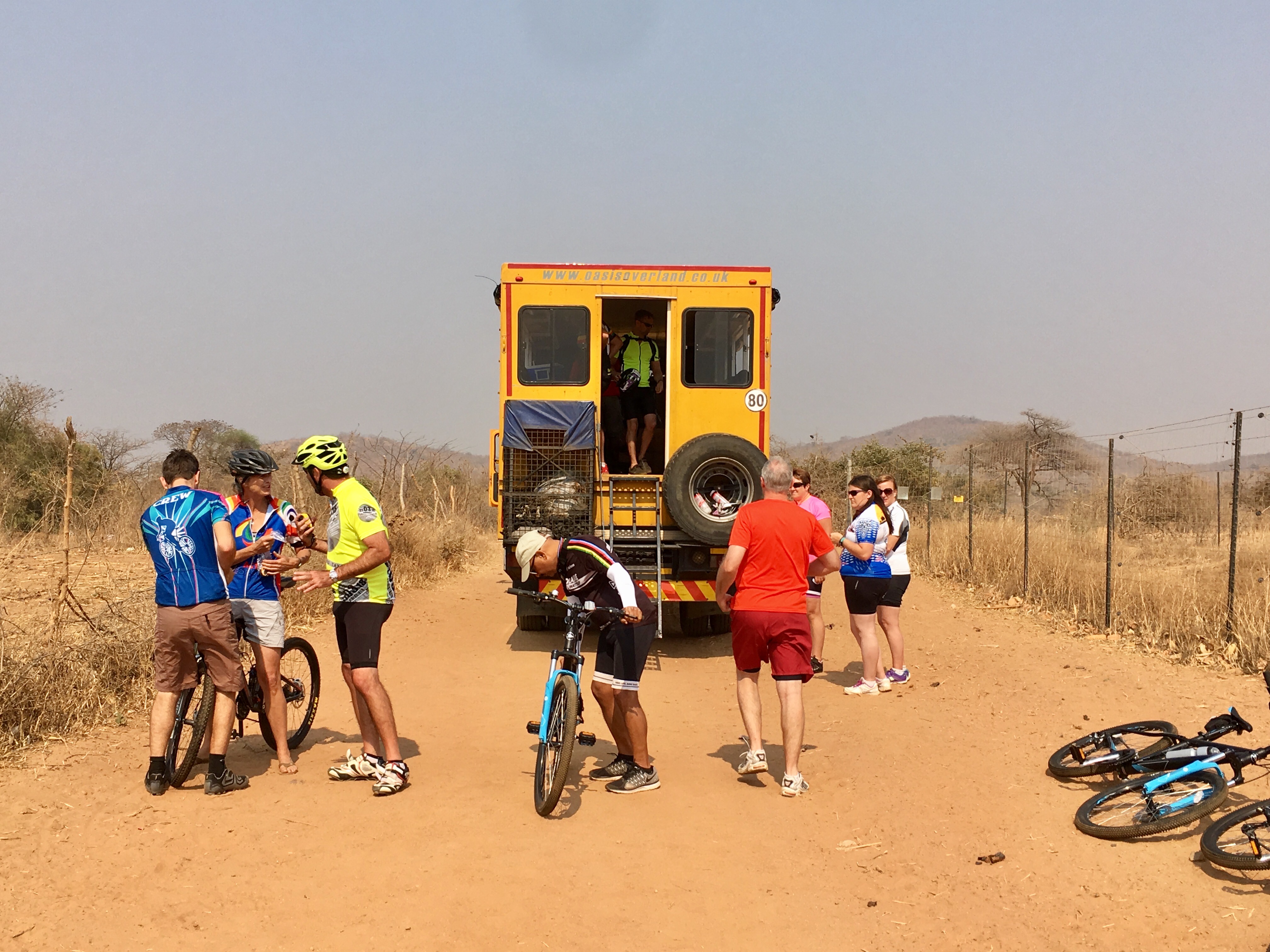 RAW Foundation – Cairo to Cape Town – a very personal journey through Africa, looking at and recording plastic pollution.  We utilised our 4×4 Toyota Hilux for this expedition, providing a driver, logistics and help for the team.
Great Primate Handshake – studying the primates of Kenya and Southern Africa, we have provided transport, camping and logistics to teams making media productions whilst on the road!  We even bespoke built an area of our truck to carry a satellite dish so productions could be sent out right away!
Our trucks are built to get to those out of the way places, and we're always up for a challenge so contact us now to chat about how we can arrange that trip of a lifetime for you!