Details
One of the biggest advantages of overland travel is being able to access places that many people only dream of. Not only will the trip take you to some of the most celebrated regions of the continent, we also try to include smaller, lesser known places that are special to us.
Most travellers will think fondly of their time in the Serengeti or marvelling at Iguazu Falls, but sometimes the stories told around a campfire in Burkina Faso, or the laughs shared with locals trying to teach you to salsa in Ecuador are amongst the most treasured when you look back. Oasis Overland try to combine the tourist highlights of a continent while also including some unique out-of-the-way stops, to create incredible trips for everyone. I wanted to share a few places that have proved popular with our travellers, places that they often had previously never heard of. So please do come and join us, but ssssh, we don't want to tell everyone!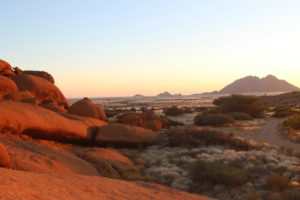 Spitzkoppe
This special place in the Namibian Desert has stolen my heart on more than one occasion. Spitzkoppe is a group of huge granite rock formations that just call out to be explored and traversed. They are decorated with bushman paintings and look spectacular at sunrise and sunset. Whether you want to wander beneath the rock arches or scramble to the peaks, it truly is a beautiful place to be. My favourite part was lying back to watch the stars twinkle above you, the heat from the still-warm rocks radiating through me, feeling like I was one of the luckiest people in the world.
Cafayate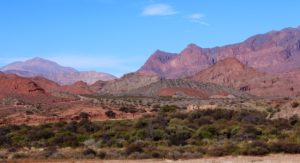 Pronounced "café-yah-tey" (or at least that's how I managed it), this beautiful town in Northern Argentina remains one of my favourite spots. It's small enough to retain its charm; it's surrounded by mountains and there's wineries everywhere! Most travellers here check out the local wineries by bicycle, tasting the local speciality Torrontes as well as the better-known Malbec. On the Oasis itinerary we also drive through the incredible Quebrada del Rio de las Conchas; a colourful valley of red rock with beautiful formations that leaves travellers spell bound. A must see!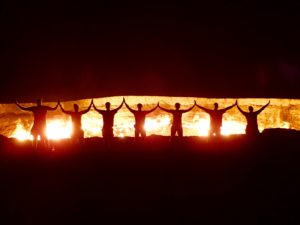 Darwaza Gas Crater
Turkmenistan is not usually at the top of many travellers' lists, but the country is slowly starting to open up to tourism – albeit on very strict terms. This crater, sometimes referred to as the "Door to Hell", has been burning since the 1970s, and yet the heat it puts out remains outstanding. The ground collapsed to reveal the crater after an accident, and to stop the spread of methane gas, the Soviet geologists lit it in the hope it would burn out. It's still burning today, and is one of, if not the strangest phenomenon in Central Asia! On your trip you'll camp overnight here, which is when the fire looks most bewitching. A huge fire, in the middle of a desert, under a star lit sky. Perfect.
Pamir Highway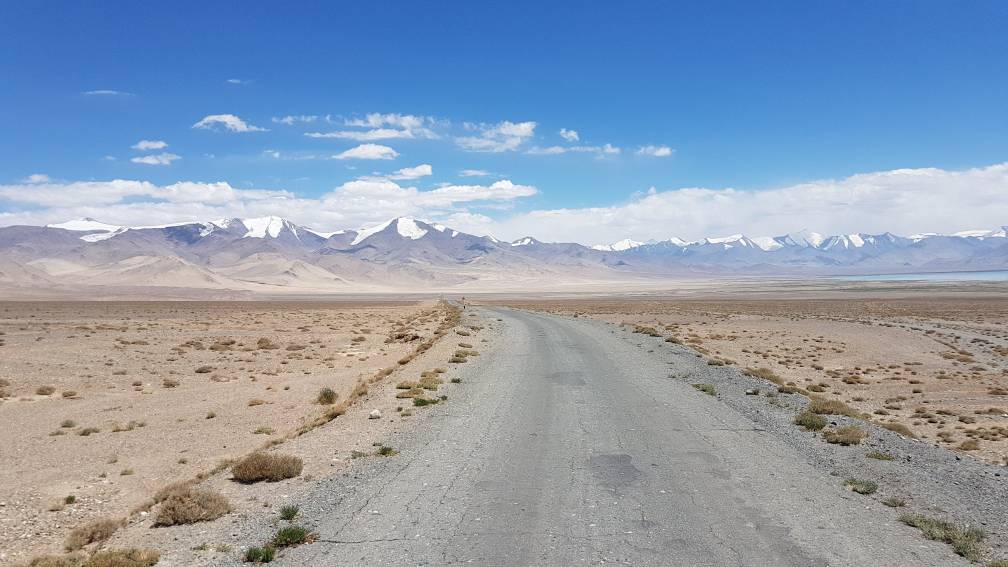 This winding, beautiful road takes you through some of the most incredible scenery worldwide, changing colours and textures within hours. You'll navigate steep mountain passes and edge around huge boulders, only to later have an entire desert sprawling before you. Known more formally as the M41, we travel this lusted after highway between Dushanbe and Osh, and it really is one of the best road trips I've ever done. Remote, stunning and breath taking – put in on the list!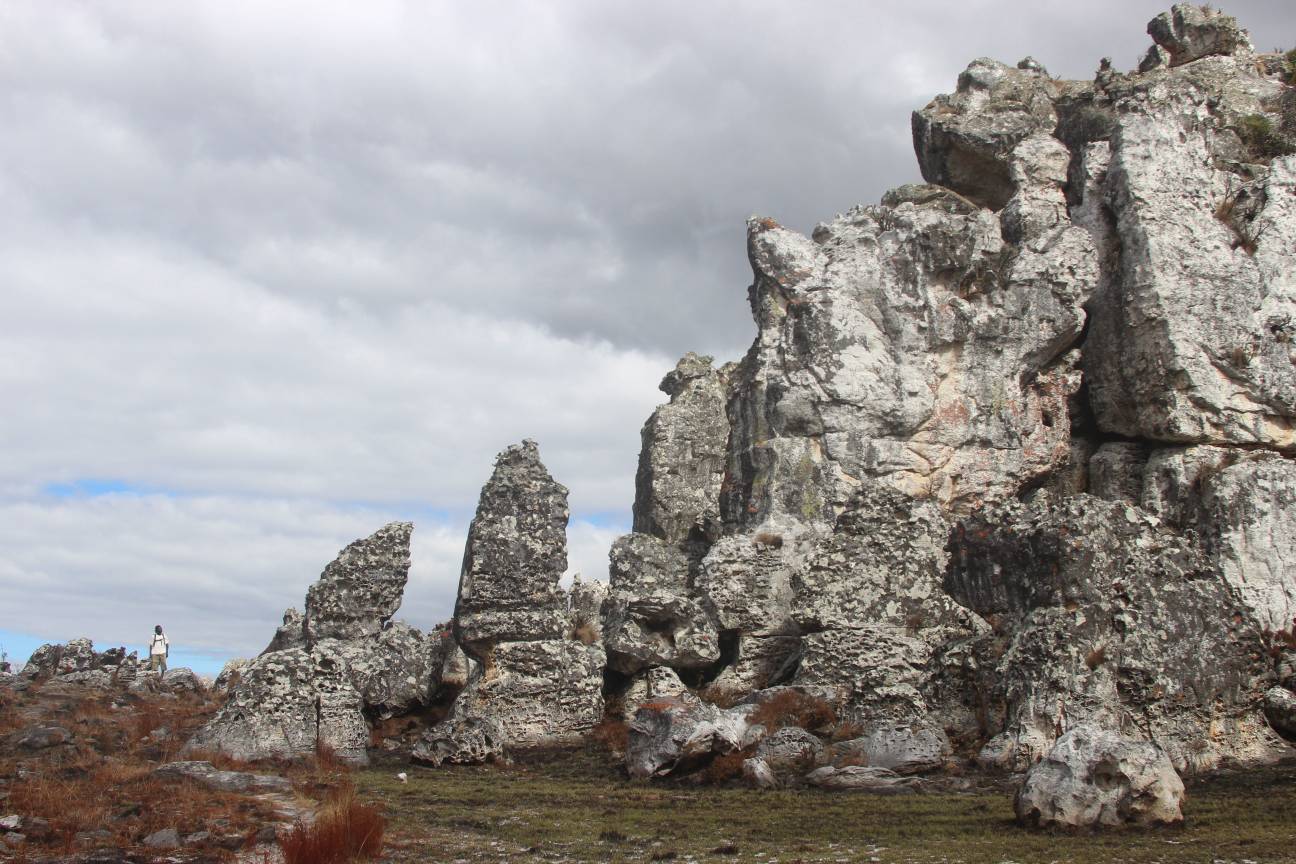 Chimanimani
Many tour operators no longer travel through Zimbabwe, and even those that do shoot through and only stop at a couple of places. Oasis Overland have an enjoyed a long-term love affair with this magical country, and Chimanimani holds a special place in our hearts. The National Park is located within the East Highlands, which form a natural boundary with neighbouring Mozambique – in fact these mountain passes played a significant role in the independence war in Zimbabwe. It's wild, it's dramatic and it's raw – and makes for spectacular hiking. After the region was hit by Cyclone Idai, Oasis offered help and support to the local villages affected, and we have since returned on our trips to introduce more travellers to this lovely place.
Atlas Mountain Berber Migration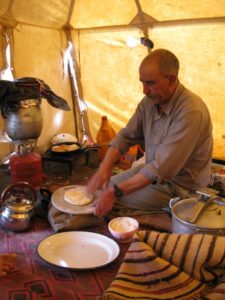 The magnificent Atlas Mountains are a draw card in themselves, but how about traversing the ancient migration paths with a local Berber family and their livestock? These families follow years of tradition by moving their animals twice a year through the mountain passes, and travellers will stay in remote homesteads and eat home cooked food. With picturesque valleys by day and star-studded night skies, this trip truly gets you off any kind of tourist path! Each journey is unique as your path is determined by the local shepherds who adjust routes according to present conditions, which makes it all the more enchanting.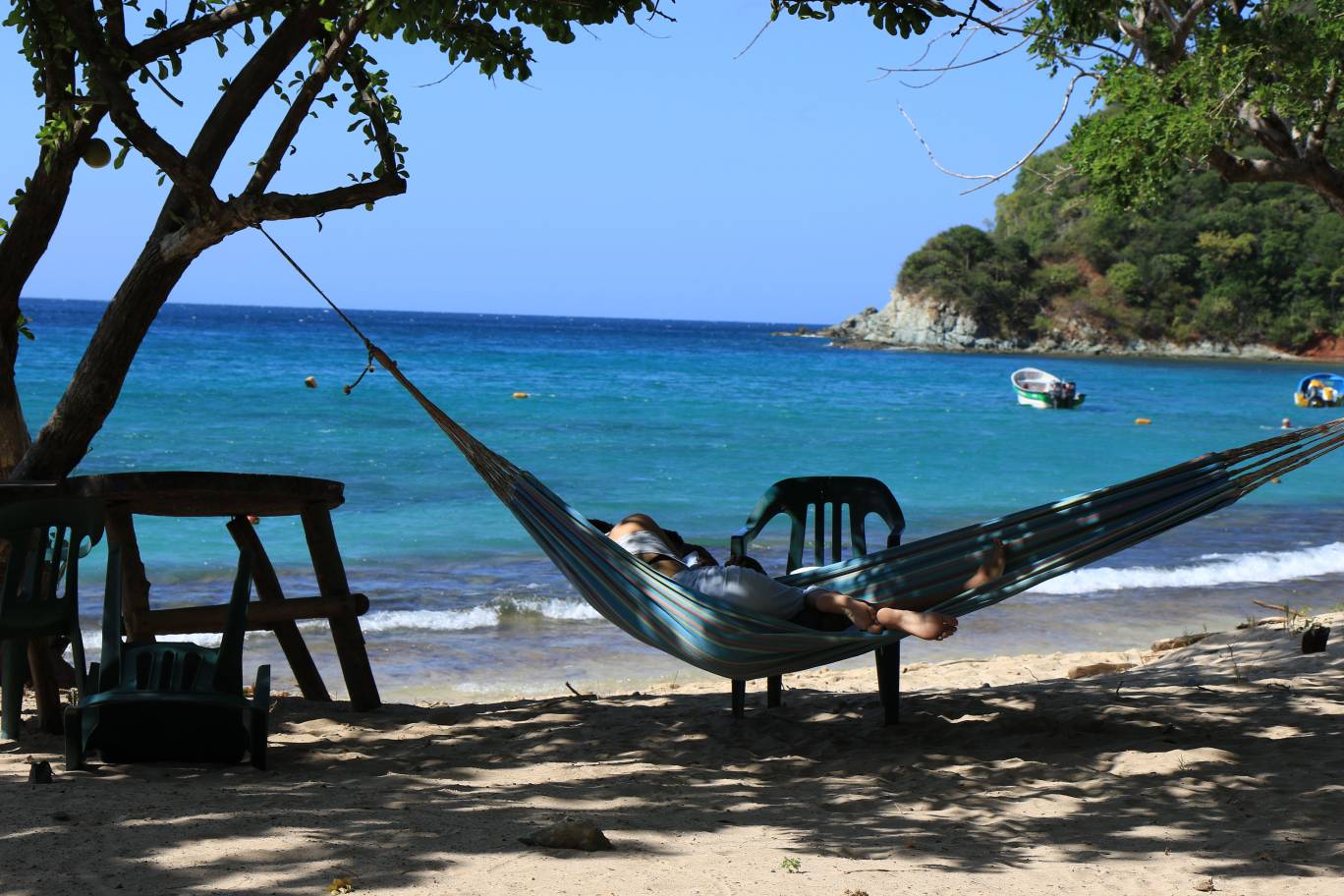 Tayrona National Park
Much of Colombia remains "off the beaten track" simply because people are still nervous about travelling there. Imagine, then, attempting to visit a park without roads. Tayrona National Park is a delectable slice of coastline that is bound by the Caribbean on one side and lush rainforest on the other. You'll trek to the coast and sleep in hammocks strung up between palm trees, with little more to do than swim, relax or, for the more active, hike further up the coast. A magical gem of a place that makes the journey there worth it.
Omo Valley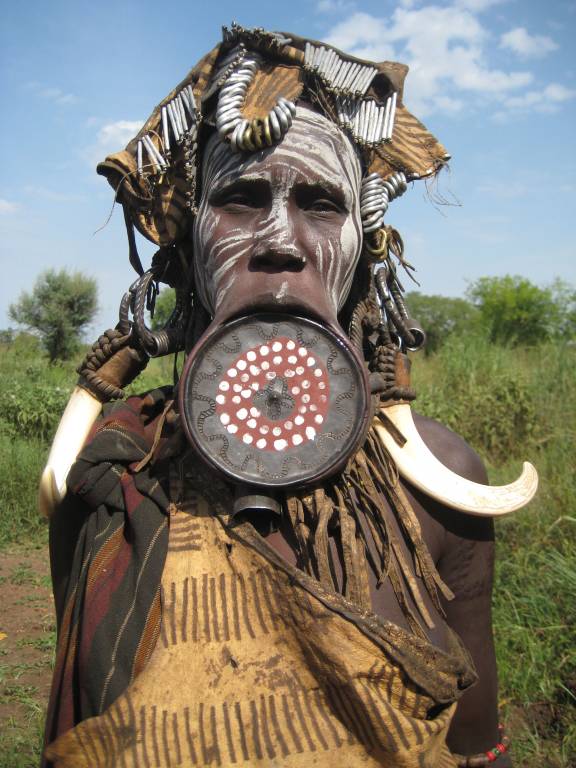 Travellers describe the Omo valley as somewhere where time feels as though it's stood still, and this is largely due to the intriguing and interesting indigenous tribe groups that inhabit the area. The Mursi people traditionally have clay lip plates and stretched ear lobe decorations, while the friendly Hamar tribe are noted for their ornate hair styles stained with red clay, and the Bull Jumping ceremony. The National Park has wildlife viewing and the region is so unlike the rest of the Ethiopia, it's definitely worth a visit. Oasis travels to the Omo valley between Kenya and Addis Ababa.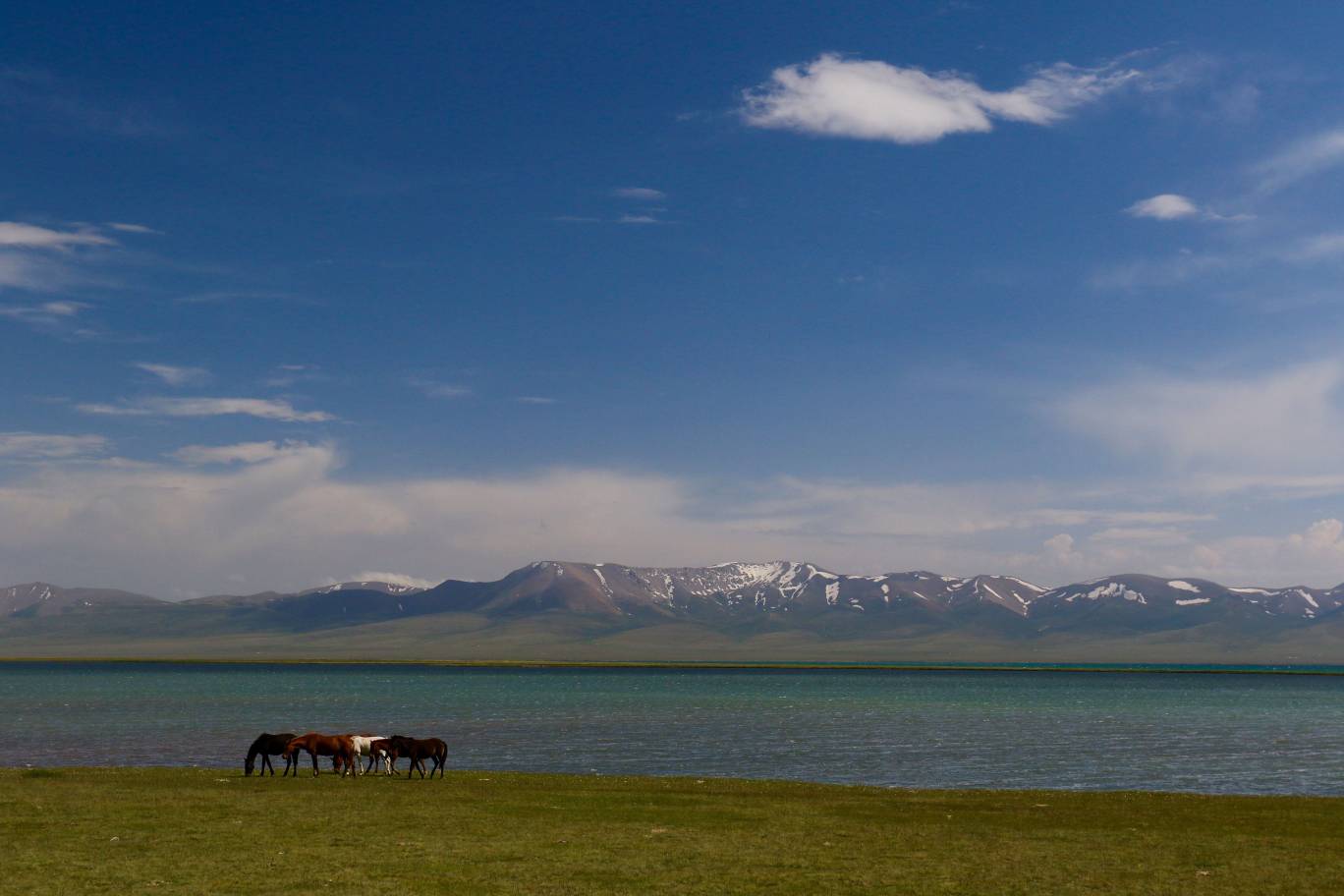 Lake Song Kul
This jewel of a lake is surrounded by rolling green hills, speckled with sheep and horses as they move in their herds. Sleeping in a yurt here makes you feel as if you too are living like the nomads who move up every year to graze their animals. There's something breath-taking about the place, and everything moves at a calm, relaxed pace – until you watch the traditional horse games and goat polo; then all bets are off as competitive streaks take over!
These are some of the most enchanting places Oasis travellers' have fallen in love with, but there's many more. It's often on our exploratory trips that we discover new gems, and we have two fantastic adventures departing in 2020:
London to Istanbul via Kathmandu (26 weeks) travelling from the flat lands of Europe to the peaks of the Himalayas.
Cape Town to Alexandria (21 weeks) taking you to many places that are off the regular Africa overland route including one of the lowest places on the planet – The Danakil Depression.
Numbers of travellers on both of  these trips have now exceeded the minimum required however places are limited to 24 on each trip so don't leave it too late to book!
The really will be an adventure of a lifetime!