Details
It's the buzz word of the moment. Everyone wants to achieve inner peace, reach that oasis of calm within, and improve their mental health.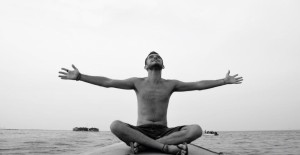 There exists a vague assumption that quietening your mind can only be achieved on palm fringed beaches, or at a yoga retreat where you spend most of your days in silence. But could there also be a special grounding quality attached to packing a bag, joining a group of strangers and immersing yourself in "truck life"? Leaving real life behind for a few weeks can do wonders for your inner zen, and it doesn't have to be led by a yogi.
Mindfulness is described by the UK's National Health Service as "paying more attention to the present moment – to your own thoughts and feelings, and to the world around you", and supporters of the idea strongly believe that it can improve your mental health immeasurably. Adventure Travel, specifically overlanding, where the itinerary takes you off the beaten track and the sheer notion is to escort you out of your comfort zone can – I believe – nourish your soul just as well as a meditation retreat in the middle of a forest.
For one thing, you come as you, unfiltered, unadorned by make up or designer clothes (usually), and you're judged on your ability to roast a marshmallow over the fire or haggle for a good price for carrots, instead of whether you've watched the latest Tarantino movie. Indeed, one of my favourite things about overlanding is that it acts as a great equaliser: it doesn't matter what you do, where you're from or how much money you have – you still need to use a shovel to bury your poop, muck in with cook group and put up your tent for the night.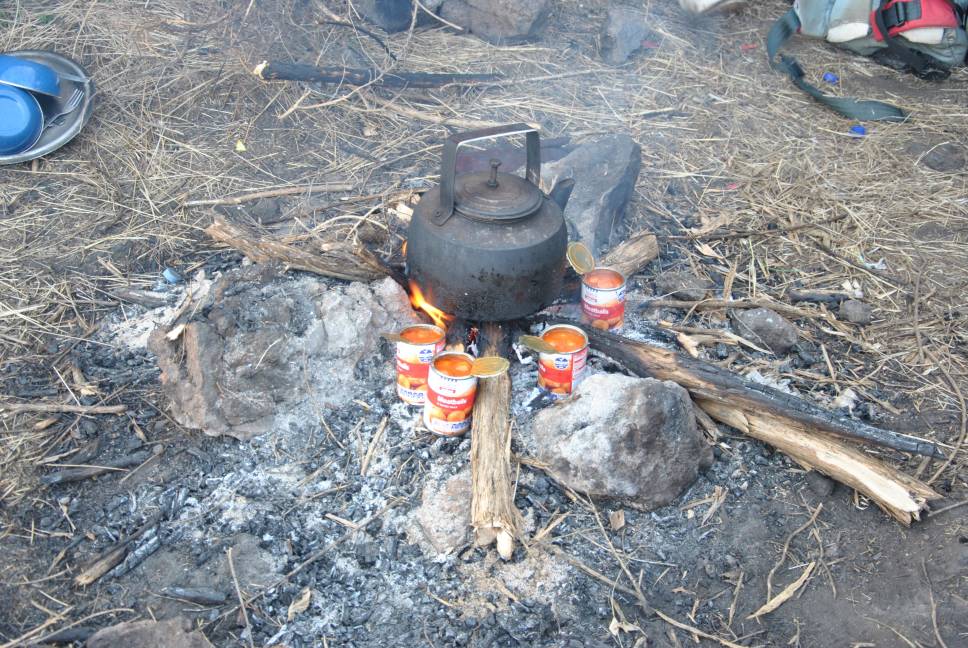 Getting back to nature has long been lauded as a cure for the overloaded mind, but its balm comes in all forms. One of my favourite times of day whilst living "on the road" was rising early, clambering out of my tent and slowly stoking the fire embers so I could make a cup of tea to watch the sun rise from behind the trees. It's getting back to basics. You start to notice simple things – a spider web that appeared overnight, a droplet of dew balancing on a leaf, and just the act of noticing calms you. 
Apparently, an important part of mindfulness is connecting with our bodies. There are few people who return unmoved by the fact they've had to dig their own toilet, and whilst doing their business, often realise how awe inspiring it is to be surrounded by the sounds and sights of nature. It's incredibly freeing, and in fact, some medics encourage the examination of your poop to make sure you're healthy – that's easy when you need to cover it with earth! Perhaps not quite what the health professionals had in mind, but you get my point.
Within Oasis Overland trips, there are lots of opportunities for adrenaline activities within which you can lose or challenge yourself, but there's also drive days where you're left to contend with your own thoughts. Sitting there, looking out the window as the local environment goes about its daily business, is the perfect opportunity to reflect and just be. There's plenty of thinking time, if you want it. You stop waking up wondering if you're going to get those reports in before the deadline, or how many angry customers you have to serve before lunchtime, and realise that you can surrender yourself to the truck schedule and focus on other things; or nothing at all.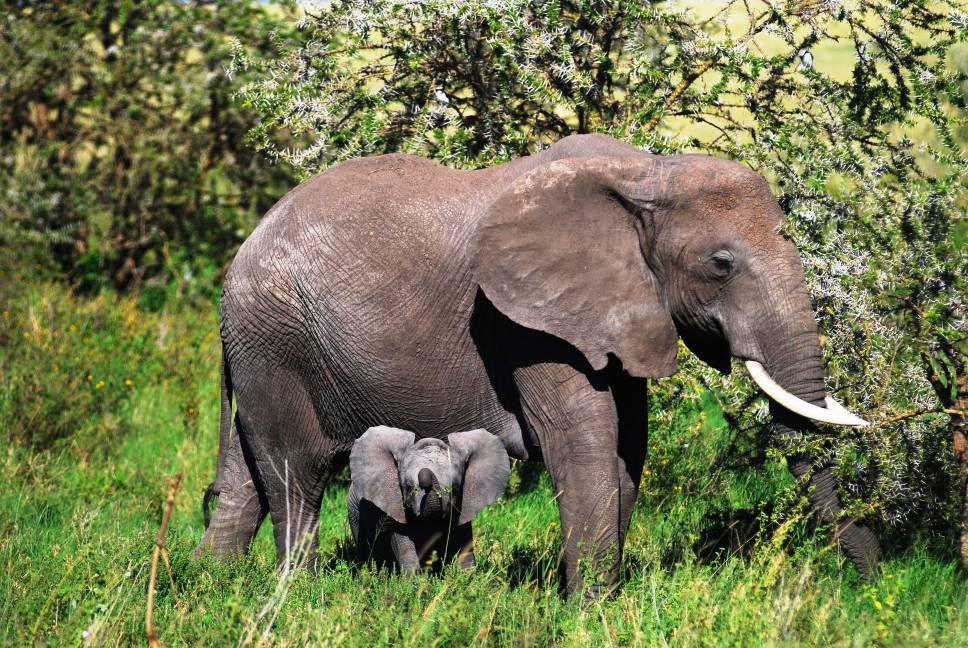 Safaris are a great way to bring everything back to basics – the circle of life is as raw and unedited as it gets. Watching a leopard stalk a gazelle, hippos languish in their pool keeping one eye on the crocodiles' sun baking at the waters edge, or a baby elephant charge between its mother's legs; I challenge anyone not to be "in the moment" when watching these incredible scenes. Or perhaps you'd prefer visiting the intoxicating vistas of Kyrgyzstan, gazing at the snow-covered mountains that form the backbone of the country, lying under blankets of stars each night and meeting nomads who continue to live the life of their ancestors.  There's nothing more life affirming that leaving the detritus of the modern world behind; trekking into the mountains of Patagonia, with only the peaks as company (and some of your fellow travellers), is a magnificent way of getting some head space.
It's hard to not notice the world around us when it pulls so sharply at our senses. My humble (not medically acclaimed) advice? Book a trip, em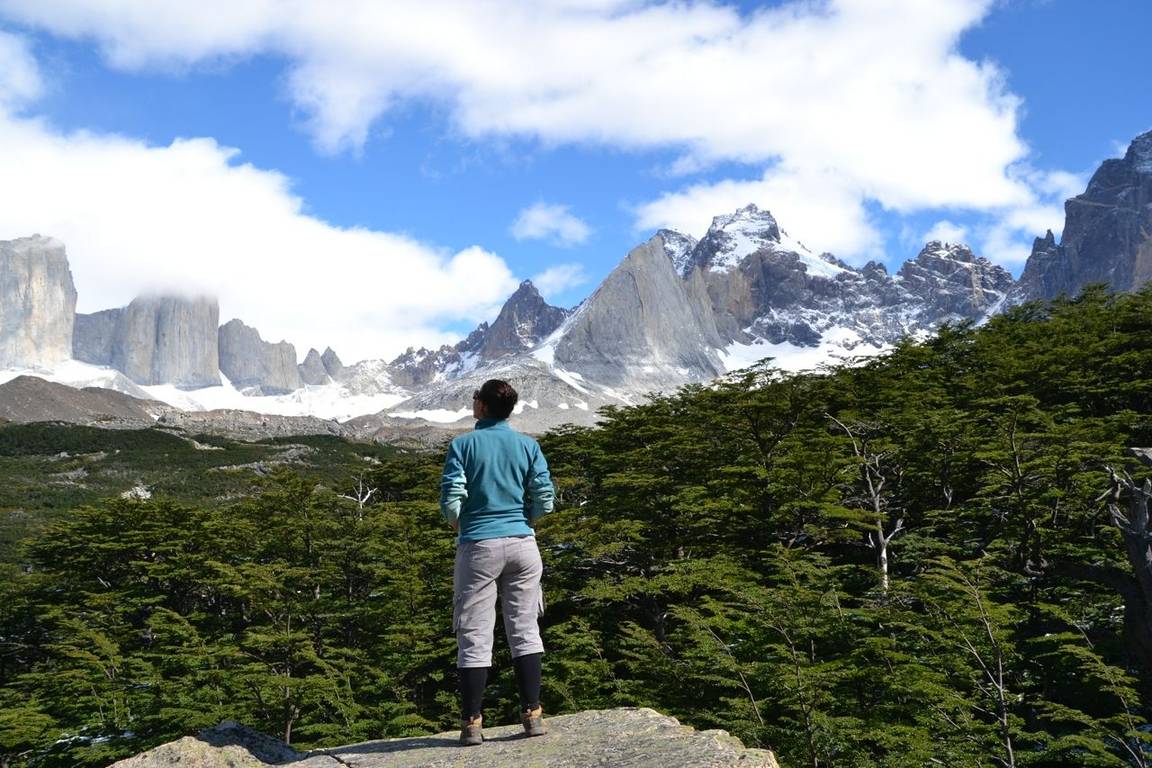 brace everything it throws at you, and enjoy your new healthy mind. And if you do need those palm-fringed beaches, make sure the trip includes Zanzibar.
Oasis Overland operates trips throughout Africa, Central Asia and South America. To check out all our trips, please visit www.oasisoverland.co.uk. For a sample of activities mentioned above, see the trips listed below (bush toilets included in all overland adventure trips).
Coast to Coast (56 days) Nairobi to Cape Town
Coast to Coast (51 days) Santiago to Rio
Kyrgyzstan Overland (16 days) Bishkek to Bishkek
Happy Travels!