Details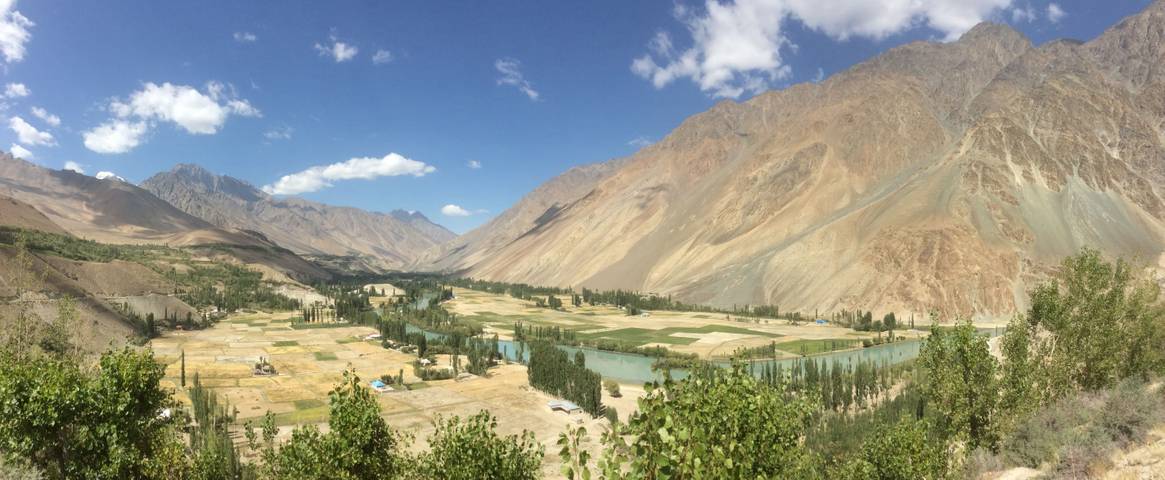 Oasis Operations director Mark, recently travelled where few others have...Northern Pakistan:
"Oktoberfest, Munich 2014 – We'd talked about it for nearly 8 years and never really had the time, and we were both very aware that from a safety point of view, it probably wasn't the place to go at the moment……or was it all just media hype? After several large Bavarian beers, a plan was loosely made and it was left to chance if we'd both keep our word and make it happen.
Islamabad July 2015 – Dressed in a Shalwar Chemise, the local Pakistani clothes, and both sporting copious amounts of facial hair, my friend and I jumped in to a 1970's ex-military jeep and headed north. Due to the potential instability of the area and the delicate cultures we were to visit, we'd decided to do a tour of sorts. Local knowledge really cannot be beaten, and our driver and guide proved invaluable in all manner of things, from what areas we could sensibly reach, to what to say and how to behave in the company of each ethnic area. It is to be remembered that not only were we in an area of potential terrorism, but more dangerous in many ways were landslides, floods and the very real issue of a road traffic accident. These are all good reasons to invest your money in people that know the area and dangers, and that have up to the minute information and vehicles to cope with the terrain.
We were told that tourism stopped like 'turning off a light switch' in 2001 and it hasn't returned. Pakistani's do venture north on holiday, but it seems that locals much prefer 'foreigners' due to their friendliness and appreciation of their country, and from our experience, certainly not for their potentially larger wallets! Once there, Pakistan was a very cheap country to travel, with excellent food, friendly people, and actually very little to spend money on! If wild party nights are your thing, then this is not the place for you!
We did eventually make it up the Khunjerab Pass to the Chinese border at 4700mtrs, on the one day it opened, and just before the river completely took out the road again! Like I said, it's all part of the Pakistan experience! On reflection, cycling down from this height to a little under 3000mtrs on a local bike with a wobbly wheel and traditional 'non disc' brakes, was a bad idea. Think hairpin bends, oncoming Chinese trucks driven at full throttle, rocks the size of small bungalows sat on blind corners, and you have an idea of the next 45 minutes of our lives! Apart from freefalling down the Karakorum range on a bike, one of the greatest memories I will take away with me was our trek to Rakaposhi base camp. It was quite a slog carrying our gear the 1400mtrs in elevation from Minapin to 3800mtrs in an afternoon, but once there, I really cannot think I have ever sat in a more impressive landscape. Our guide Ali, who said he was 'the best', proved his worth on our 2nd day, as he took us across several kilometres of glaciers, winding his way around crevasses and over melt-water channels that were spilling down from the 7000mtr peaks of Diran and Rakaposhi, and all without any climbing gear or crampons! As with all great adventures, our time in Pakistan had to come to an end, but I certainly only have amazing memories. Of course we cannot forget that terrible things have happened in this, and other, parts of the world, but unfortunately in my opinion they have been dramatised in the media, mainly due to one man being in the cross hairs of the USA.