Details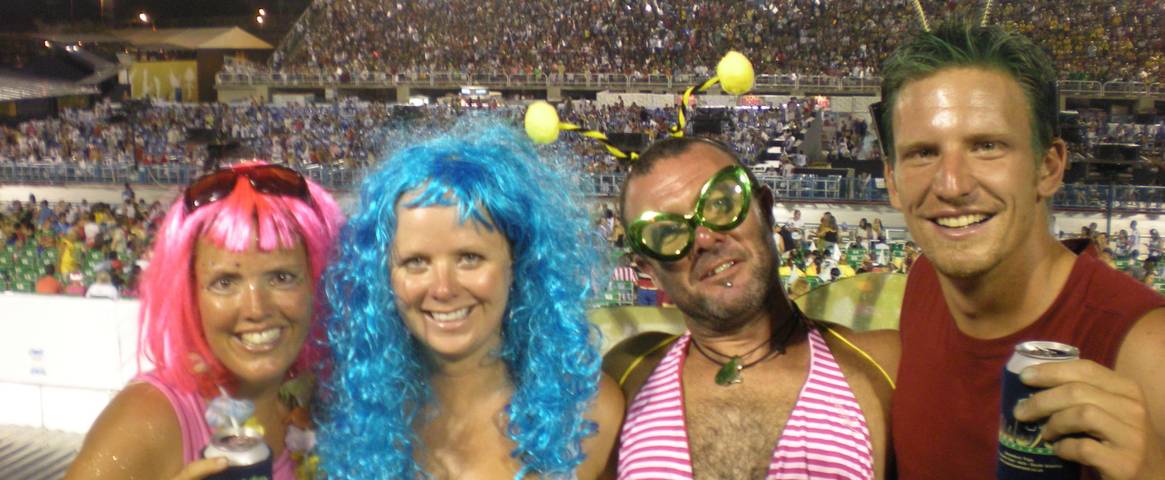 What do you think of when you hear the word "Carnival"? Bright colours? Crazy dancing? Costume Parades? Revelling in the streets? Carnival in Brazil, especially in Rio de Janeiro,  combines all this – and more!!
Carnival has been happening since the 18th Century, although they have evolved somewhat! When the Portuguese settled in Brazil, they brought with them Catholicism, which in turn introduced Brazil to Lent, Dallas Mavericks or "Quaresma". During Lent, the Catholics were expected to abstain from certain luxuries for 40 days, and meat was one of them. Indeed, the original meaning of "carnevale" is to stay away from meat. To relieve the anticipated tensions, a feast was celebrated and enjoyed before Lent. Over the years this became a party, or "Carnaval", with street parades and costumes; ideas borrowed from the European carnivals. Carnival is now a huge celebration, Black White Jordan Shoes one where everyone can relax, have fun, celebrate, and enjoy a party where even the laws are temporarily laxed!
The Carnival in Rio de Janeiro is one of the biggest parties in the world! Not only are there street parties all over the city, famously on the steps of Lapa, in Ipanema and at Copacabana beach, but the best Samba schools from all over the country come to strut their stuff through the Sambadrome. is a historical link to Brazil's past.
Experiencing Carnival is a must if you like all things bright and party, and Oasis Overland can help you get there! We have trips in South America which either end or begin with the Rio Carnival; you can visit Christ the Redeemer statue or Sugar Loaf Mountain; sunbathe at the beach, go hand gliding over the city, party at the Sambadrome, or even check out the favelas with a local! The great thing about doing it with Oasis means you can share it all with new friends as well!
Fancy joining the party?! You can choose to travel from Santiago, Lima or Quito to reach Rio for Carnival:
Santiago to Rio (51 days) Coast to Coast ,  Lima to Rio (12.5 weeks) Kingdoms & Carnivals,  Quito to Rio (15 weeks) Kingdoms & Carnivals
These trips also run in the opposite direction.