Details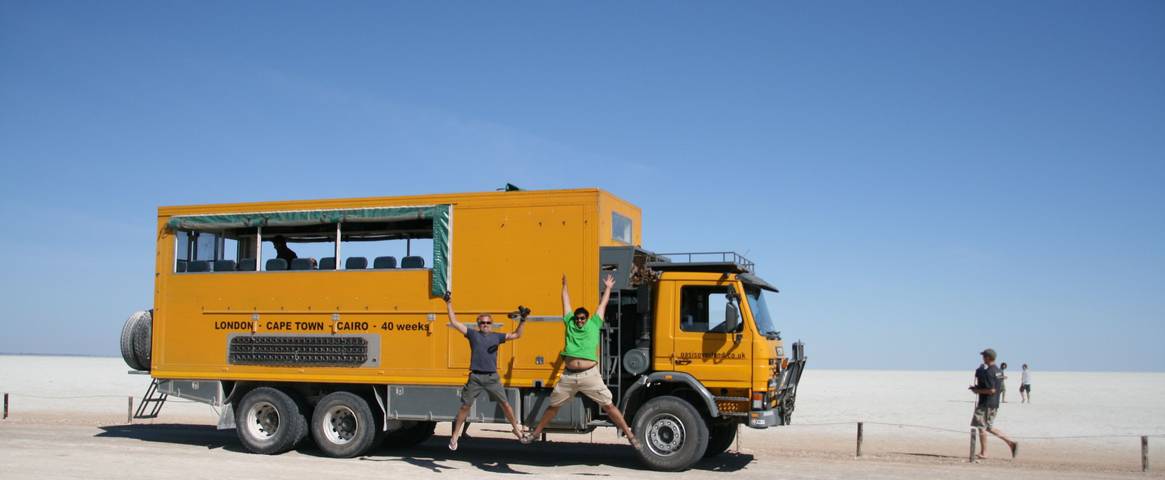 We are all very excited here at Oasis HQ to let you know that it is time to get our custom built, big yellow trucks back out on the road.

As you are all aware, we have had to park up trucks around the world, while this pandemic has been spreading globally. Our ambition has always been to get back up and on the road as soon as we are able to, so that you can get to go on your trips, and so that people in local communities in the different countries we travel through can be supported again. We have of course had to take many difficult and sad decisions in postponing trips throughout 2020, since the pandemic's first real emergence back in March.

Throughout this time, we have been truly grateful to the support from our loyal clients who have stuck with us, and sent us uplifting messages about trips they have been on and loved.

During these times we have been working hard, on monitoring situations across the areas that we cover, not just through Foreign Office advice but also through our extensive local contacts that we have out on the ground. We have also been putting together new procedures, so that you feel safe and confident to travel with Oasis Overland. We understand that many of you will have lots of questions, and as such we have put together a document on 'Travel in Times of Covid - What to Expect', which will hopefully put your mind at ease and answer any questions you may have had from making your initial booking, pre-trip and while on trip , but of course if there is anything we haven't covered please get in touch.

With all these steps in place, we are over the moon to announce our 15th February 2021 Grand Adventurer Kenya to South Africa trip will be running – and very much hope that you will be up for joining us on this overland trip. You would be joining Chui the truck and Often our driver, who are very much raring to go. In February and March next year we will also have the following trips in East and Southern Africa; 19 Day Gorilla & Gameparks, 33 Day Kenya to Zanzibar, 22 Day Zimbabwe to South Africa and more!

It is important that anyone thinking of joining this trip reads the 'Travel in Times of Covid – What to Expect', as we know not everyone is ready for travelling just yet. But for those like us that are, we couldn't be more excited!

If you would like to get in touch about this trip, or any of our other trips in February, March and onwards please email This email address is being protected from spambots. You need JavaScript enabled to view it. or call us on +44 (0)1963 363400.