Details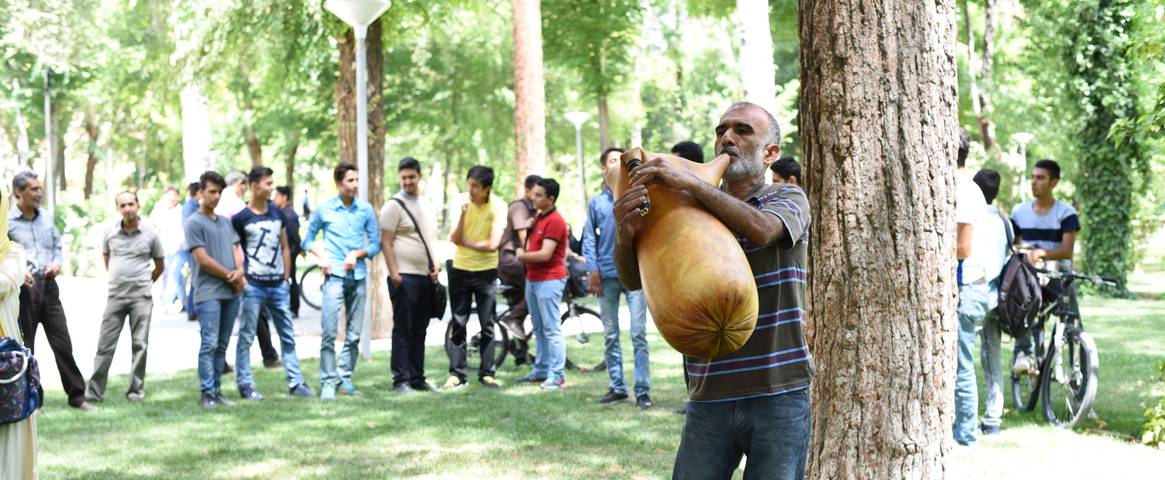 Oasis Director Chris, recently took one of our Central Asia overland trips across Iran. Back at the Oasis office, we asked him what it was like....
How does Iran compare with other destinations? It's super friendly! When in heavy traffic in the cities people in taxis and cars and on motorbikes (wearing no helmets) call out 'welcome to Iran' and 'where are you from'? In the streets passers often approached us and after they welcomed us to Iran they asked to speak to us so that they can practice their English. They asked what you thought of their country or what our country thought of Iran.
Is it touristy? No! The only place we saw other tourists was in Esfahan.
What are the highlights? Esfahan and its bridges, especially at night time when there are hundreds of Iranian families enjoying picnics on the banks of the rivers.  Boys and girls are out courting in jeans and t-shirts and the ubiquitous motorbike taxis are buzzing around.  Also the desert and the ancient mudbrick cities with the strange Zoroastrian towers of silence, the incredible architecture of the wind catchers in central Iran and Ice Houses that could make and store ice that date back thousands of years. Not to mention the incredible ancient mosques of Mashhad and Esfahan in particular, that make our cathedrals in UK look a little bit ….well, kind of small and simple as architectural feats and age of the buildings!
What should I wear? Women need to wear a headscarf over their hair, but it does not need to cover the whole head. In fact many Iranian women don't appear to be wearing headscarves as it is so low slung down their backs! We advise Women should wear loose fitting long trousers or skirts that cover their legs and tops that cover their arms. Men should wear long trousers, but t-shirts are fine.
What is the food like? Very different to most other Middle Eastern food I've tried.  Great bread and stews and the food is cooked using a lot of spices such as Saffron (widely grown in Iran) and fruit such as almonds and pomegranate seeds.
Is it easy to get a visa? As long as you allow enough time to do the paperwork. Oasis Overland will help you with the process of getting the authorisation code (allow up to 2 months before travel). Once you have the authorisation code the visa is issued from the Iran Consulate without a problem.
Any surprises? I suppose one big surprise for me was seeing Iranians paying for purchases on their credit cards at shops and restaurants and handing their card over to the shop keeper and then giving them their pin code to punch into the card reader. I asked our Iranian guide what was happening and she said 'well, you have to give the shop keeper your code or how else will you make the purchase?' I explained that in western countries our banks tell us NEVER to give anyone your pin and you must guard your pin number religiously. She laughed and thought we were crazy.  To me this is one of the simple things I noticed in Iran that so divides them from many western countries – their trust. In the West our instinct so often seems to be one of cynicism and mistrust of each other and in particular people and cultures we don't know.  The people in Iran seem to be refreshingly the opposite.
Is Iran safe? In my experience yes it is. Both the border guards and police we dealt with were more excited to see us than anything else.  As with most countries you visit in the world, if you stay within the law and act like you would at home, it is very safe.
Is it expensive there? Hotels are expensive as tourists pay a tax on hotel rooms, but generally it is very cheap.
Any advice? Go there quickly. I think within a few years the Iranians innocence and excitement at seeing Westerners will start to decline. You feel a bit like a movie start walking around Iran at the moment!
You can travel overland across Iran on many of our Central Asia overland tours.