Details
One of my favourite parts of travelling is the weird and wonderful food and drink you "have" to try when visiting a new place – it's a huge part of the local culture. 
This means that I have to allow myself the occasional indulgence into the local booze – for research purposes you understand. Learning the proper way to drink Konyagi with our Tanzanain safari guide; that every sip of wine at a meal in Georgia is accompanied by a toast, or that you should always sip rather than down the entire glass of vodka if you're going to make it all the way through an Uzbeki wedding – these are just some of the fantastic memories I've collected from my time travelling with Oasis Overland.  Here's a few of my favourite tipples that you can check out on our Oasis trips across the world.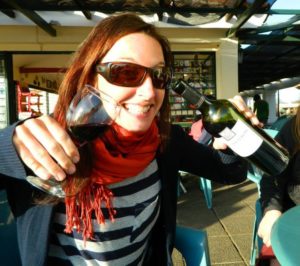 Wine 
We are very lucky that our trips travel to some of the most delicious wine regions worldwide! Is it a coincidence that I've managed to get to all of them? But of course…! When you are travelling on your Oasis trip through South America, make sure you sample a Malbec from Argentina and a Cabernet Sauvignon from Chile (NEVER the other way around!). There's even a "Vinoeria" in El Chalten in Argentina, it's practically on the itinerary!
South Africa also deserves a mention here – the wine tour through Stellenbosch was one of my favourite ways to end my trips through Southern Africa. I will always associate my first tastes of pinotage and viognier with my time in Stellenbosch, but there's so many whites and reds that you just have to try!
Georgia is my new go-to for wine, I had NO idea how yummy they are! Make sure you try a Saperavi or a Mukuzani, from various wineries (to make a balanced verdict, right?!). They will become your new favourite!
I suppose I have to mention Rice Wine here, which you can drink in China and at other stops during our trip through South East Asia. It's an acquired taste – I have only met one person who likes it, and that's including the locals! China also produces its own red and white wine – you'll even see the vineyards on your trip! My advice would be, cheap definitely isn't best here- spend the few extra dollars to get something more palatable ?
Local Spirits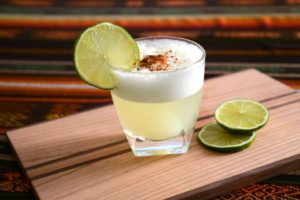 There are a few countries on Oasis itineraries that celebrate their own individual spirits. Some of these are fantastic, others are, well, interesting! Here's a few worth mentioning:
Pisco Sour – THE drink to try in Peru and Chile, where this cocktail lords as the National Drink! Pisco is made locally in-country, and while some may not appreciate the spirit straight (I hold my hand up), when mixed with egg white, lime juice and sugar, it truly is delicious. Pace yourself, they go down pretty easily…! 
Caipirinha – While we're thinking of South America, we can't not mention Brazil's National Cocktail. Made with the country's signature rum, Cacacha, it's served with lime and sugar and ice. Refreshing and potent!
Konyagi – I have to mention this Tanzanian "gin", which tastes nothing like any other gin I've ever tried and is marketed as "the Spirit of the Nation". The weirdest thing about the spirit is that it comes in plastic pouches which are sold in strips – I don't think I've ever seen alcohol sold like that anywhere else!
Beer
Happily, many of the countries we travel to on our Oasis trips boast their own National Beers. The tricky part is, deciding which is best! Here's a list of those that deserve a try: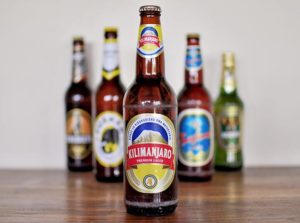 Kenya – Tusker

Tanzania – Kilimanjaro, Serengeti, Ndovu or Safari (plenty to choose from here!)
Ethiopia – St Georges
Zimbabwe – Zambezi
Namibia – Windhoek
South Africa – Castle
Democratic Republic of Congo – Primus
Argentina – Quilmas
Peru – Cusquena
There are also a few home brews that I recommend tasting – and passing round! These definitely get better with practice, and really are a part of local culture, so it's worth volunteering to try them! From banana beer in East Africa (my favourite was in Uganda), to Chicha, or corn beer in Chile, you realise there really are many ways to brew beer!
Cider
I have to mention my favourite cider, because this delicious drink was always waiting for me at various different bars throughout Africa (back when I didn't drink beer. I am a reformed character now). Savanna. A South African beauty. Try it, and I challenge you not to enjoy it!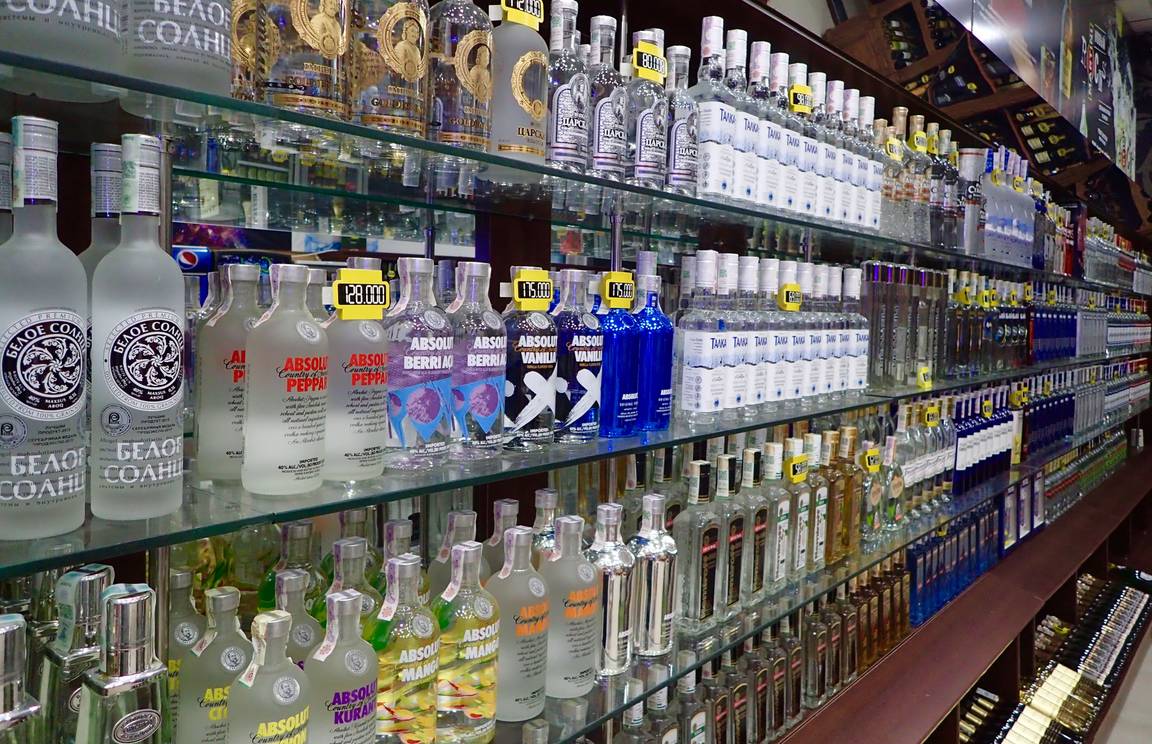 Vodka
I've travelled through Central Asia a few times on our Oasis trips, and while there's many differences within cultures as you travel from country to country, what links them all is their love of vodka! I've tried Turkmenistan vodka, Uzbekistan vodka (at a wedding, no less!), Kazakhstan vodka and Kyrgyzstan vodka. There are some that are so smooth you can drink them straight around the campfire; there are others that squeeze your throat and make you feel like you're sampling paint stripper. Choose with care! I haven't yet had Russian vodka, or Tajikistan vodka – maybe I need to join our trip travelling there in 2020…?!
Brandy
Armenia deserves a mention here, with its historic Ararat Brandy. You can even do a tour of the distillery in Yerevan – tasters are even more delicious after coming through Iran after a few dry weeks!
Believe it or not, I'm not actually an alcoholic, but often alcohol has a lot of significance within a culture, and learning something about it can really enhance your experience in a country. So when you book your Oasis trip, whether it's through Africa, South America or Central Asia, do some research about what to try – you'll give yourself the chance to meet new people, try something new and end up with some great travelling stories! Cheers