Details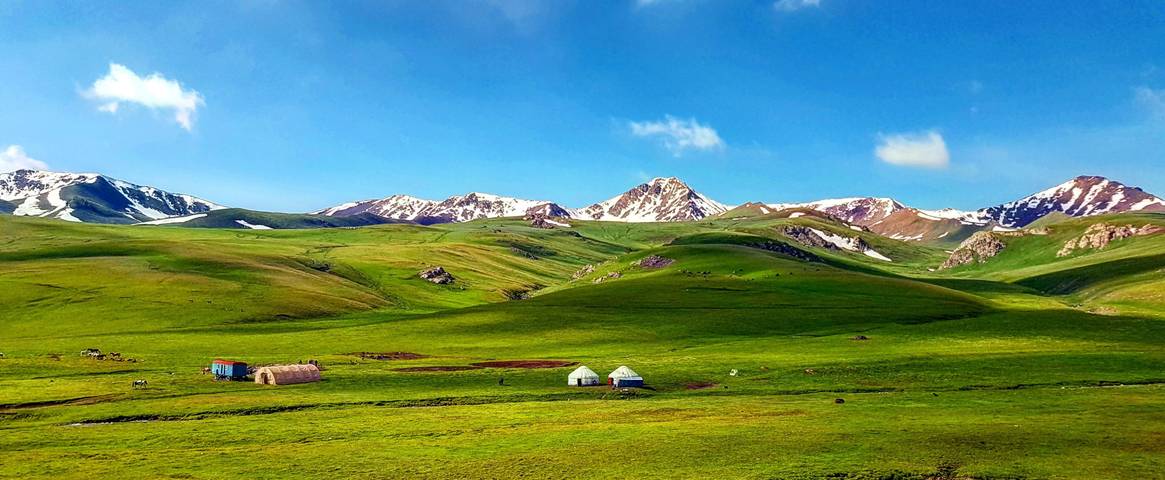 Some of you will know or have travelled with our Tour Leader Mark Dawson, either on our Cairo to Cape Town expeditions or last year in Central Asia.  Here he tells us about some of his Central Asia experiences and highlights.
"Well what an amazing 12 month it's been, this time last year I was South Bound on my 4th Nile Trans from Cairo to Cape Town with yet another fabulous group of travellers from all over the world!  To think in the past 12 months I have had nearly 60 Oasis travellers come and go. With those 60 travellers we have visited  24 countries throughout Africa, Europe and Central Asia and done some 70000Km of overland travel in The Beast, Habibi, (Oasis Overland Expedition vehicles) the odd train, Monster Truck and a couple of ferries.
I have jumped out of aeroplanes, been white-water rafting, walked with lions, been on Big Game Safaris, been to my 9th ANZAC Day commemorations at Gallipoli, visited iconic cities throughout Central Asia, seen Pandas for the first time in my life, camped at altitudes over 3500mt, hot air ballooned in Cappadocia in Turkey, sledged off the Great Wall in China – just to name few things, and all in a calendar year!
After finishing my last Cairo to Cape Town in March 2017 I had a short turn around before I was out on the road and at it again. In early April 2017 we left Oasis HQ en route to Istanbul in Habibi, where we would begin our Silk Rd Trans Asia Istanbul to Beijing expedition.
During this time on the road I have had the pleasure of working with Alan Lloyde, Steve Newsway, Chris Wrede (The Big Boss) and Steve Lloyde. These guys have driven the 70000 odd km, and I take my hat off to all of them!  While I do drive our expedition vehicles on occasions it is in fact to these guys that have seen myself and you, our travellers, safely through the vast number of cities, historic sights, National Parks and places of interest  that we have been fortunate enough to see!
I suppose the big questions are what it was like, what were my favourite parts and is there anything you didn't like?  So here they are my highlights for 2017
All you guys the Oasis clients that have travelled with me for the first time and an extra special shout out to all of you that have now done 2 or 3 trips with me. Sorry I know it sounds cheesy but it is the truth! 
Georgia wow, what a hidden gem you are, from the stunning scenery of the mountains in the Svaneti region to the fabulous city of Tbilisi and not to forget the wine tours we did in Telavi, Georgian wine really is that good! 
The smells and tastes of Iran from the huge variety of Kababs and my personal favourites Dizi (Mutton Chick Pea Soup) and Ash (a thick Noodle vegetable and herb soup) to the sweet deserts like Sohan (biscuit) and Gaz (Nougat) to the strange spaghetti like ice-cream Faloodeh Shirazi . The various Bazaars with all their spices and fresh fruit and veg (who knew cherries could be so cheap and nice at $1 a kg). 
Mosques and Madrasas of Uzbekistan really are something else they were everything I had hoped for and more. I am truly in awe, the whole country in fact was my highlight it has so much to offer the traveller and I can't wait to return! 
Bush camping in some amazing spots like next to marooned ships in the desert on the edge of the Aral Sea. Beside ancient ruins of 4th century fortresses in the Kyzyl-Kum Desert. High in the mountains of Kyrgyzstan with views of snow-capped peaks, glaciers and alpine lakes. Literally right beside the western end of the Great Wall of China 
To be honest there wasn't anywhere I didn't really like, it was all exciting and new to me after a few years working predominantly in Africa. Yes there were some adversities we faced throughout, it was very cold -5 in Svaneti (Georgia) and also Altyn Arashan (Kyrgyzstan) the other end of the scale it was very hot 45+ in the deserts of Iran, Turkmenistan and Uzbekistan. We had rain most of the way through Turkey (only when we bush camped unfortunately).  But as the saying goes that which does not kill you only makes you stronger! And in the end it helped make the experience and journey truly what it is one of the best overland adventures out there!
As I sit here on the Office computer at Oasis HQ here in Somerset and stare out the window at the now quickly setting winter sun on my last Friday of work for 2017, I look back and think how grateful I am to work for Oasis Overland and how grateful I am to you our loyal travellers new and old that keep me out on the road somewhere in the world in a lifestyle I am accustomed to. Thank you and Happy New Year to each and every one of you. I look forward to returning to complete yet another Silk Road Expedition in May 2018, but for now it's time for my holidays!! YAY!!"
Enjoy your holidays Mark, we'll see you in May!