Details
Life today is full to the brim. We bustle from home to work to the gym, some people have kids to ferry around and organise, others whirl around in a social haze of engagements. Holidays are meant to be a sanctuary from the craziness of everyday, a balm to our busy brains. Too often though, we urge ourselves to pack in as much as we can into our "break", rushing at speed from must-see highlight to the next tourist hotspot. Oasis Overland are experts at slowing down the pace.
Travelling overland means you really see the countries you journey through, and if our trips are a bit longer than other companies, it's because we like to take our time, time for our travellers to make their memories. We offer trips of all lengths, from 5 days to 40 weeks. Here are a few of our favourites; where you can balance adventure with some much-needed relaxation too.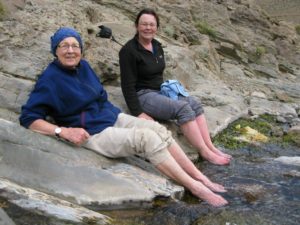 Morocco: The Berber Migration (Marrakech to Marrakech 11 Days)

Trekking traditional migration trails with Berber families and their livestock, this trip is the epitome of slowing down. This trip runs twice a year, following the shepherds bi-annual activity. Each journey is unique as so much is left to your hosts: they will decide which paths you take dependent on the conditions on the day. Walking mainly in the mornings, you'll have afternoons to relax, read, unwind – or continue exploring if you prefer. With the majestic Atlas Mountains as your backdrop and the prospect of a hammam in Marrakech at the end, this trip is one to add to the list!
Colombian Adventure: Cartagena to Quito (22 Days)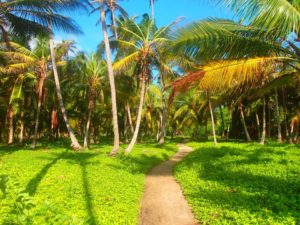 Sometimes you just want to get to know a country better, and the more time you spend in this beautiful country, the more you'll want to stay. Colombia promises an abundance of ecosystems, from stunning palm-fringed Caribbean beaches, rolling green hills bursting with coffee beans and the crumbling desert cliffs of Tatacoa. The cities range from the colonial cobbled streets of Cartagena to the cosmopolitan vibrance of Bogota and Medellin. Whether you enjoy relaxing on white sand beaches, wandering between museums in a city or just watching everything pass you by over a good cup of coffee, you'll be enchanted.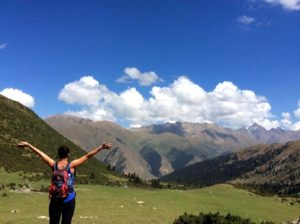 Kyrgyzstan Overland: Bishkek to Bishkek (16 Days)

Kyrgyzstan is a jewel in the crown of Central Asia, and yet still very untouched by tourism. Once you leave the capital city, you're plunged into rolling green hills, and snow-capped peaks seem to frame every vista. The sparkling waters of Lake Issyk-Kul glimmer under the sunshine, and horses really are the key to life out here as much of the population live in rural areas or are nomadic shepherds. The country is small, so drive days are shorter and be prepared to spend a lot of time in the mountains, whether you're hiking, driving or simply enjoying the view. This country is solace for the soul.
South Africa & Lesotho: Cape Town to Johannesburg (17 Days)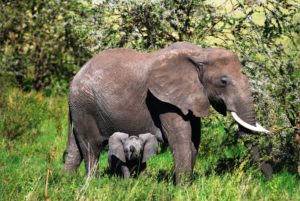 South Africa is spectacular, another country with a deluge of "wow" features. This trip encapsulates so many: wildlife, beaches, mountains and two of the country's most iconic cities. Begin your trip getting up close to penguins, ostriches or for the brave, great white sharks, and reflect on all your adventures in the dramatic scenery of the Drakensburg Mountains. You can soak up the nature in Tsitsikamma Forest, watch elephants play in water holes in Addo National Park, or sit on the stunning beaches on the Wild Coast. Not everyone who wants to travel to Africa wants to do it all under canvas, and this trip also offers the opportunity to sleep in a bed half the time – the best of both worlds!
Trans Africa: London to Cairo via Cape Town (42 Weeks)
Okay, you weren't expecting this one, were you? Our epic African adventure near-circulates the continent and really does force you to surrender yourself to everything outside of your control, whether it's which country's embassy will grant your Nigerian visa or whether the rains come early in the Cameroon jungle. It's long, it's arduous, but it's magnificent, combining everything into 42 weeks of incredible adventure. It's a life-changing expedition, forcing you out of every imaginable comfort zone whilst also giving you the opportunity to read all those books on your wish list. Even if you can only do sections of this trip, it's utterly worth it.